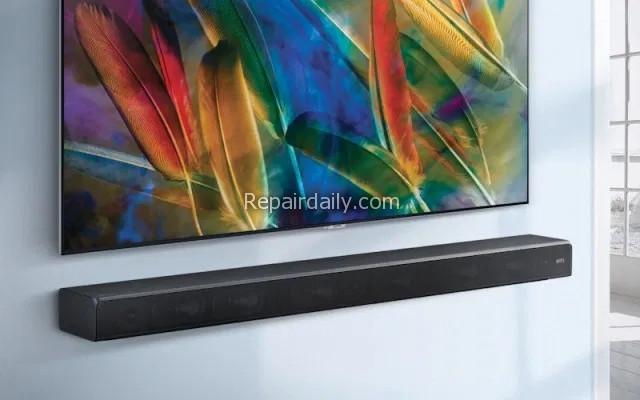 With the holiday season in full swing, it is once again that time of year when you would like to indulge in food, clothes, devices, and everything else! Enthusiasts of home decor and those who love their home to be aesthetically appealing will surely be spending a significant amount of money during this time to get new, extravagant home products to beautify their house interiors for the holidays.
However, we might get to overlook that the items that we will pick might not last long or be durable enough. In addition, it could also be a problem to store them after the celebrations. Or, there is a significant probability that you will purchase new items the next year. These are all recurrent expenses that come with a great deal of maintenance and storage issues, making the entire process of decorating your home somewhat unpleasant.
---
If you are looking for luxurious items or pieces that will enhance the ambiance of your home during the next holiday season and throughout the entire year, you must try to do your shopping slightly differently this time around. Investing in durable, aesthetically beautiful home décor is one way to do so. It is highly suggested that you should consider buying Samsung the Frame TV.
Keeping a fine balance between art and technology, Samsung the Frame TV is capable of creating the ideal ambiance for all of your preferred moods and settings with the touch of a button. When turned off, Samsung the Frame TV could display over 1,400 works of art. And when it is turned on, it provides a spectacular television experience.
Let us delve deeper into why this may be the piece of home decor you have been searching for:
Bezels can be Customized – Frames for Adorning Plain Walls
Samsung the Frame TV is distinguished by its customizable bezels. They are available in three different hues: teak, white, and beige. With its magnetically attachable bezels, you can "Make your own TV" in just a snap. You also have the choice of customizing all four edges of The Frame to match or contrast with the aesthetics of your interiors. You can create the appearance you desire pretty quickly and conveniently.
Art Mode Turns The Television Into An Exquisite Painting
The Art Mode function transforms your television into a surreal painting. When you turn off your television, the paintings you selected from the world-class collection in the Art Store will be displayed. From Renaissance to Baroque to Modern, this collection of authentic works of art will leave you spoiled for choice. You now understand what makes The Frame an explorable canvas with dynamism. Turn it off, relax, and let your favorite music set the relaxing mood for you and your dear ones over the holiday season!
Art Store
This feature enables you to appreciate everything from contemporary to historical works of art shown at world-renowned art galleries. It is also an outstanding stunner due to its vast library, which contains over 1,400 mesmerizing paintings from 42 countries by about 626 notable personalities in the field. You might be surprised to learn that it considers the time and location you are in and your preferences to offer the most appropriate artwork for you. An automated curation gives you more famous art collections and information, such as the artist's name and the title of the artwork.
This includes converting your huge black screen into a stunning wall art piece when switched off.
Moreover, choices such as details/matte/favorite/slideshow/shuffle can now be used to exhibit artwork more readily than before. In addition, it provides you with all the necessary information, such as newly updated artworks and all relevant promotions, making it even easier for you to appreciate culture in the comfort of your home.
My Collection: Lets You Produce A 4K Photo Frame
Given the impact of technology on the future, it is high time to say goodbye to using those old photo frames on your side tables. Bring it back into focus with Samsung the Frame TV, which allows you to show your photos in a matte frame with 16 different colors plus five distinct designs – a sight to behold on a 4K resolution display!
You can easily upload and show your favorite images using your smartphone, the SmartThings app, or a USB flash drive.
Quantum Dot: A Cutting-Edge Technology That Makes A Bold Statement
Because of Quantum Dot's 100% Color Volume, every amount of light is transformed into vibrant hues that remain true under any lighting condition. The 16-bit color mapping technology of the Quantum Processor uses 3D color control and machine learning to enhance color detail and contrast dramatically. Essentially, this technology is making all of your artworks and photographs stand out and shine in your living areas, to the point where it is impossible for everyone who enters your home not to notice them.
Dual Led: Bringing Artwork To A Higher Level
This technology provides a dual-toned backlight, doubling the color realism as a result. Because of the additional pair of warm tone LEDs, Samsung the Frame TV's Dual LED displays more complex color tone combinations, making the visuals more soothing and visually pleasant for your interiors.
Adaptive Picture That Prioritizes Eye Comfort
Oftentimes, lighting significantly affects how a room will feel like. Samsung the Frame TV can analyze the brightness of the room and the brightness level of the artwork or photo. It will automatically adjust the brightness and the contrast settings of the television so that the varying lighting conditions will not affect the mood of the setting.
The Samsung the Frame TV is likely among the most popular televisions on the market today. Due to its design, which is meant to mimic a piece of art hung on a wall, and its artistic features, such as Art Mode as well as Ambient Mode, this television has the incredibly rare ability to adapt to your home entirely and will totally become one of your stunning interior decorations.
So, what are you waiting for? Grab your own Samsung the frame TV now and enjoy its wonderful features.
FACEBOOK
TWITTER
INSTAGRAM
LINKEDIN

I'm so excited to tackle all my home improvement projects! From plumbing to DIY and cleaning - I'm ready to get down to work! #homerepair #homecleaning #plumbing #diy
---
---
---