As the economy gets more disrupted and the real estate market remains volatile, it can get quite difficult to decide if you should renovate your home or move. Since home prices are steadily rising and the mortgage has increased while the inventory remains low, people are struggling to accommodate their housing needs without breaking the bank. And yet home sales have been reported to increase by 1% since 2021. Hence, it is now your time to decide whether moving and buying a new property is in your favor or should you give your current home the facelift it desperately needs.
There is no doubt that this is a life-changing decision, but we are going to help make your decision easier by discussing some questions you must ask yourself to acquire some clarity about the situation. These questions will help you weigh the benefits and drawbacks of moving to a new home or renovating. They are: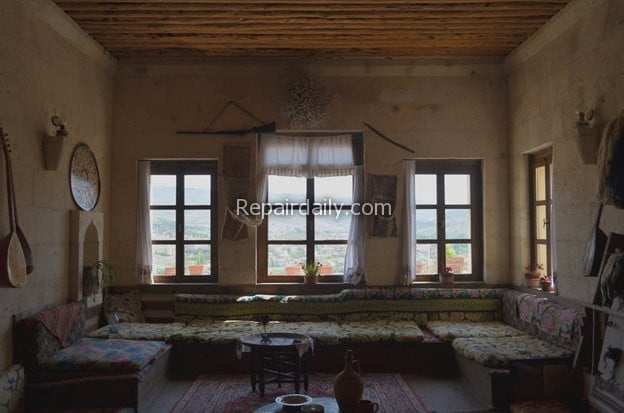 ---
1. Why are you considering a renovation or move?
There must be a reason why the question of whether you should move or renovate has emerged in your mind. Maybe you are already aware of the answer and know exactly why some change is needed in your housing situation. Or maybe it is just a feeling that has been bothering you for some time. To answer that, ask yourself these questions:
Do you need more space to accommodate your needs? Maybe your family has grown since you started living in your current home, or maybe the house is too cluttered for your needs. In the case of the latter, you can opt to rent a storage unit nearby to fulfill your needs. For example, if you live in Bentonville, several Bentonville storage units can fulfill your storage needs, and you won't even have to change your home. However, the prior is a genuine reason to relocate.
Does your entire home need a renovation or just a room? If you're considering renovation, you must consider the extent of renovation you'll need to make. So take note if your entire house needs a redo or only a room or two.
Do you like your neighbors/neighborhood? Consider all the things that inconvenience you in your current neighborhood, and consider how you can rectify those issues after moving. However, keep in mind there are several factors to consider, including the neighbors and the neighborhood.
Considering factors will make it easier for you to decide whether you want to renovate your home or move.
2. How much does it cost to move vs. renovate?
Making up your mind is just the first step. The most crucial aspect you should consider is your affordability. Typically, an average amount you are likely to spend while renovating your home would be within the $40,000-$50,000 range. However, this is simply a rough estimate, and the cost will vary according to your requirements and budget. But the estimate can help you realize that both moving and renovating are costly affairs, and you should choose the option according to what makes the most sense to you. Some questions that can help determine the cost margins and value are:
What is the scale of your home's renovation needs?
How many savings have you accumulated?
What is your overall budget?
What is your home's current situation in concern to the mortgage?
3. What is the current trend in the real estate market?
As mentioned before, the real estate market has become increasingly volatile. So, we suggest you start by thoroughly researching the market to determine whether or not selling your current property is beneficial. To get an estimate, look at other properties and homes that are comparable to your home and have recently sold. Doing this will give you a pretty good estimate about what quotation you can expect on your home.
4. Is it the best time for you to move?
Moving away from a home where your family has spent years can incite mixed feelings from everyone. The reason is that uprooting your whole life from one place to start over somewhere else is a big adjustment, which everyone may not be onboard with, especially if you have kids who go to school and have their friend group. For this reason, we suggest that before deciding what step you need to take, conduct a family meeting and ask for their opinion on the decision and decide when it is the best time for you to move.
5. What's your level of emotional attachment?
Many people tend to develop an emotional attachment to the home they've lived in for years. Maybe it was the first house you and your spouse bought, or you inherited the house after your parents passed away. Regardless of the reason, if you have a strong emotional attachment to your current home, it can get really difficult to part ways and find emotional stability again. For this reason, we suggest that you consider making renovations that can fulfill your needs until it is absolutely necessary to move away.
Conclusion
Whether you move to a new place or remodel your current home is a decision you should take care of. For this reason, consult with a financial advisor and plan to make the decision easier. You should also acquire the services of a contractor who can provide you with a rough estimate of your renovation costs and also inform you of your home's current market value. Doing so will make it easier for you to decide.