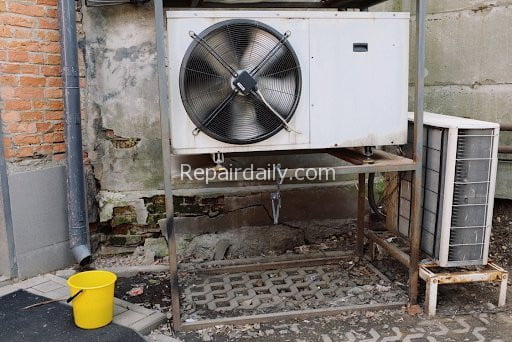 Upgrading and replacing major appliances and home systems is a daunting task. While preventative home maintenance plays a significant role in extending the lifespan of your systems, you can only put off the inevitable for so long. 
Air conditioning plays a significant role in home comfort, air quality, and humidity control. Here are some common signs that your air conditioner is due for an upgrade.
---
Your Existing Unit is Over 10 Years Old
If your current air conditioner is more than ten years old, it's time to consider an upgrade. According to AC Replacement Services | Simply Mechanical, the average modern air conditioner can last 10-15 years with proper care and maintenance. However, technology has evolved over the past decade, and the existing unit may no longer be the best option for your home. 
Hitting the ten-year mark doesn't mean you should immediately rip out the existing unit and put in a replacement. However, it's a sign that it's time to start researching your options, creating a budget, and talking to your trusted HVAC service provider so you can make an informed choice in the next few years.
You're Making Frequent Repair Calls
If your air conditioning repair calls are becoming more frequent, it's time for an upgrade. Scheduling annual tune-up visits is one way to extend the lifespan of your unit and keep everything operating smoothly. However, if these visits are no longer sufficient and you find yourself calling between tune-ups, a replacement might be warranted.
After a certain point, upgrading will cost less than continuous repair costs and an air conditioner that no longer runs efficiently. Furthermore, getting a replacement typically means getting a warranty that could help you save on future repairs and maintenance visits.
Your Energy Bill is Rising
If your energy bill spikes beyond what's normal during the summer months, there's likely an issue with your air conditioner. Compare your bills from this summer to the previous and determine whether the increase is caused by your rates or consumption. If you notice a significant increase in consumption, something is wrong. 
It's worth noting that the power spike could be related to a minor repair issue. However, if you're experiencing this issue with a unit reaching the end of its lifespan, it's time to consider an upgrade.
You've Done Renovations
Not all of the reasons to upgrade your air conditioner are negative. Doing home renovations could also impact the efficiency of your air conditioner, specifically if you've changed the layout of your home or added rooms. 
Your home layout and size are essential considerations when choosing an air conditioner. If those considerations change, the effectiveness of your existing system could be diminished. If you're planning home upgrades, contact an air conditioning specialist for guidance. 
You Notice Temperature Inconsistencies
Cold spots, hot spots, and general temperature inconsistencies are other common signs of something wrong with your air conditioner. While these issues could also be related to minor repair needs, it's important to consider them in context to other factors, such as the age of your unit and issue recurrence. 
Sometimes temperature inconsistencies aren't as obvious as hot and cold spots. If your humidity levels are off, you may feel as though the air temperature is different from what's displayed on the thermostat. Talk to an HVAC specialist and consider testing your air quality.
You Notice Bad Smells or Leaks
Finally, foul odors and leaking fluid are sure signs that something is amiss. The chemicals and coolants used to make your air conditioner work are highly toxic. If they're leaking, they could put your household at risk.
Talk to an air conditioning repair expert to determine the cause of the issue. If the inner workings of the unit are degrading and putting your safety at risk, it's time for a replacement.
Knowing the signs of an impending air conditioner issue will help you prepare for an upgrade. Take the time to make an informed decision and work with a skilled air conditioning specialist for guidance.
FACEBOOK
TWITTER
INSTAGRAM
LINKEDIN

I'm so excited to tackle all my home improvement projects! From plumbing to DIY and cleaning - I'm ready to get down to work! #homerepair #homecleaning #plumbing #diy
---
---
---