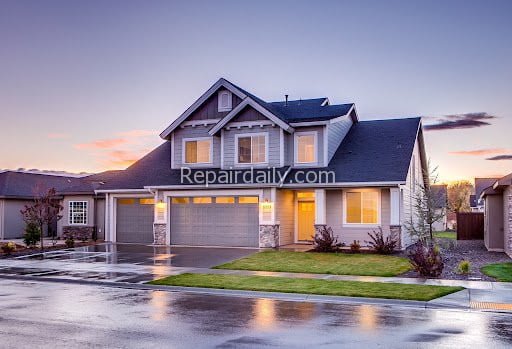 A home is among the most expensive purchases in most people's lifetime. It also has valuable moments as a place where memories are made, lifestyles shaped, and destinies realized. These precious memories are worth guarding. 
Many homeowners ignore maintenance routines and only remember details like roof and gutter inspection when the rain starts beating – literally! 
---
According to experts that offer gutter replacement services | Roof Plus, a gutter repair is a good first step to improving the draining of water from your roof. However it is important to start with an inspection to assess the condition of your entire roof
Due to the numerous activities and number of people living in the house, your home is bound to wear out. It would help if you had a straightforward maintenance routine to keep your home value on top of the market rate. Have a routine and identify a specialist to help where possible. 
This guide will help keep your home in tip-top condition and property value.
Electric Check-Up
Wiring and electrical errors are one of the top causes of fire in the world. Home fires are highly destructive and can cause huge losses. Devices are now part of our everyday lives, making electricity a necessity. 
A proactive maintenance approach is a great way to prevent fires. Playing offense instead of defense has immense benefits. You will save on high energy bills resulting from electrical malfunctions and errors.  
A home maintenance electricity checkup ensures that your circuit breakers, plugs, outlets, and wiring are in good working order and safe. This is a sure way of keeping your home resale value high.
Check for Building Envelope Problems
Building envelopes separate the interior from the exterior of your home. These include the foundation, windows, roof, doors, and exterior walls. The building envelope is impacted by specific subsystems like cooling, heating, plumbing, electrical systems, and the weather, among others. 
Ensure that the gutters discharge water from the home, shingles are in good condition, and the attic has no roof leaks.
Inspect the valley, chimney, skylight flashing, and plumbing vent, and act as fast as possible. Look for any signs of water damage like peeling paint on the inside of exterior walls. Water damage depreciates property value as it can compromise the building's integrity and cause unchecked health concerns for the occupants. 
Check window seals and doors to rule out any leaks. Also, clean the dryer vent and clear the exhaust ducts for quality air.  
Landscaping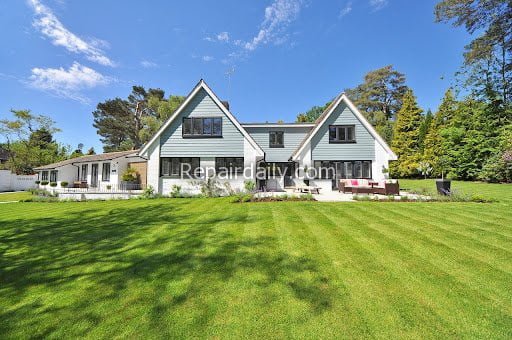 Financial experts advise that a well-maintained landscape enhances property value. Besides the aesthetic appeal, a landscape maintenance routine will help you improve functionality and utilize your outdoor space well. 
Did you know that green spaces around your house boost your mental and physical health? The environment outside your house promotes well-being which improves the quality of life. Strategically and well-maintained trees provide cooling effects from the shade and act as windbreakers.
Also, a good landscape conserves energy, promotes clean air, enhances indoor air quality, and reduces soil erosion.
Deep Cleaning 
Deep cleaning your home is a cost-effective maintenance routine to keep your space pleasant and safe. Set a plan to deep clean and include it on the to-do list. Tackle the big jobs first, one at a time to ensure that you do a thorough job. 
While at it, get rid of any clutter. These include clothes in good condition that have not been worn for ages. Gather all things you do not use in every room. Check the basement, attic, garage, kitchen, and bedrooms. You can donate the items, sell, or trash them. 
Over time, clutter may create room for rodents and other pests that destroy the house. After decluttering and deep cleaning, you will notice your house is roomier, cleaner, and more spacious. 
A deep cleaning routine will keep your home in the best condition as you will notice some concerns before they become significant problems.
Conclusion
Keeping a record of all your upgrades and maintenance projects is crucial. This will ensure that you are consistent and boost your chances of closing a sale quickly when you need to sell your house.
FACEBOOK
TWITTER
INSTAGRAM
LINKEDIN

I'm so excited to tackle all my home improvement projects! From plumbing to DIY and cleaning - I'm ready to get down to work! #homerepair #homecleaning #plumbing #diy
---
---
---