They say the longer you are married the more bitter is the divorce. When you have lived together half of your life and believed that everything was good. Or you understood that there were marital troubles but never thought it would make you quit your relationships. And then the gray divorce arrives and you have a bucket of challenges to deal with, both emotional and physical.
The truth is that starting over after divorce at 40 may be more complicated than at any other age but it is possible to find your happiness anyway. Review the tips and strategies and overcome your gray marriage termination without complications.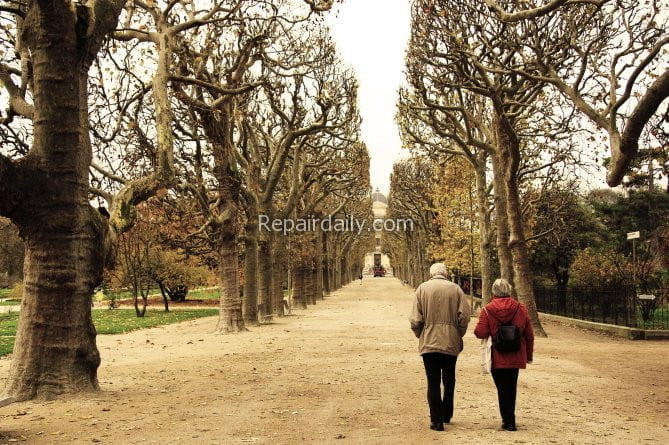 ---
Get Ready for Possible Complications
Being involved in marital relationships for a longer time, you can expect more severe after-effects of getting divorced over 40. Commonly, here are the complications you may face:
Loneliness – when you spend half of your life with the same person, you are so used to being around each other that it may be extremely painful to part ways. You may be overwhelmed with the feeling of loneliness after divorce even when you have your friends and close relatives around.
Lack of confidence – getting abandoned by the person that used to support you for many years may be a serious challenge for your self-esteem. You may feel unattractive, uncared for, or unloved as a result. More to this, being over forty you may feel like you will never find any partner again since you are not getting younger and more attractive.
Depression – your family and your world falling apart after years of stability (even if your marriage was far from perfect) may get you in a serious depression. Self-isolation and other self-destructive modes are also common tendencies in such a situation.
Anyway, similar situations shouldn't scare you off from the decision to change your life for the better. No matter who initiated the divorce, accept it and use it as a benefit.
Understand the Reason
Getting over a difficult divorce is easier if you understand the reason for your marriage falling apart. Check out why people usually get divorced at 40 and be ready to face the drastic changes in your life:
Growing apart – the time passes, the spark is gone, and you are getting different and simply growing apart. This is a top popular reason for a gray divorce. Plus, it is the easiest truth to accept and move on. Since there is no point in staying together when you have nothing in common.
Retirement – when you are busy at work, nurturing children, or doing daily tasks, you don't see each other much and treasure the rare moments when you are together. But when retirement comes and you are always around each other, you start treating your partner differently. New marital issues arise, you get easily irritated by your spouse, you cannot combine your schedules, and finally decide to get a divorce. If you feel that this way your lives will be more comfortable, then go on without remorse.
Aging – getting older is not the top pleasant thing. You have more health problems, get some nasty habits, and get more difficult to communicate with. As a result, it may get difficult for both of you to tolerate each other and divorce comes into question. If it is the natural outcome of your marriage, then follow the flow and don't regret the decision.
Different lifestyles – partners may acquire different lifestyles, priorities, and desires even living together for a long time. For someone, the middle years may be the perfect time to settle down and live a peaceful life. Others may wish to travel, taste life differently, and work on self-improvement. Partners without similar approaches to life have hardly any chances and points to stay together. Divorce will be a huge relief for both.
These and other reasons prove that marriage termination after 40 can be both an abrupt event and a logical outcome of the relationship. But if there is any cause to lead you to the end of the relationship, accept it, discover how much does a divorce cost in texas, and move on to a better life without hesitations.
Overcome the Divorce
Dealing with divorce in your 40s is far from an easy and pleasant activity. But you have to approach the end of your marriage not as the end of your world but as a new chance to live better. Your main task is to find your spark and inspiration after divorce so that you can enjoy your life to the fullest without any remorse. Review the ideas that can help you with this:
Reconnect with friends and family – often friends and family are the best support group when you are in trouble. Plus, you have more opportunities to spend qualitative time with your dearest ones and strengthen your bonds.
Develop new skills – after getting divorced you can also spend your time and efforts on self-improvement. This means it is high time to acquire new skills and hobbies and implement the desires you had never the right time and possibility for.
Care about your health – being over 40 you should care about your physical and mental health even more than before. Instead of eating away your issues or getting overwhelmed with your bad habits, it is better to eat healthily, sleep soundly, exercise regularly, and find a suitable treatment for your mental wellness.
Travel – traveling is always the best cure for life challenges. You will get positive emotions, new ideas, and inspiration for a better life after divorce. Pick an affordable tour and pack up for a pleasant experience.
Join a support group – a support group or a good therapist is not a must but will make your recovery faster and more efficient. You can choose a private specialist or reach for help at local social services.
Get ready to deal with complications of divorce after 40 but don't fear the changes and turn the end of your marriage into the beginning of a new life. No matter the reason, accept the need to terminate your marriage and be open to new opportunities in your life after divorce.
Find your strategy for a successful divorce and put in the effort to overcome it without trouble.