Owning a home can sometimes feel like you are on a life-long improvement project. From day-to-day maintenance chores to larger upgrades that require your time and money, the more you think about it, the more you will be overwhelmed. But while you may not be excited about this enormous task, home upgrades can significantly increase your comfort level and the resale value of the house.
For instance, there might be some summer home improvements to make as the weather changes. Even though summers are fairly pleasant in West Michigan, you might need to repair and renew certain aspects of your home to enjoy this time of year fully.
If you, too, want to make your home summer-friendly but do not know where to start, here are some ideas you should consider.
---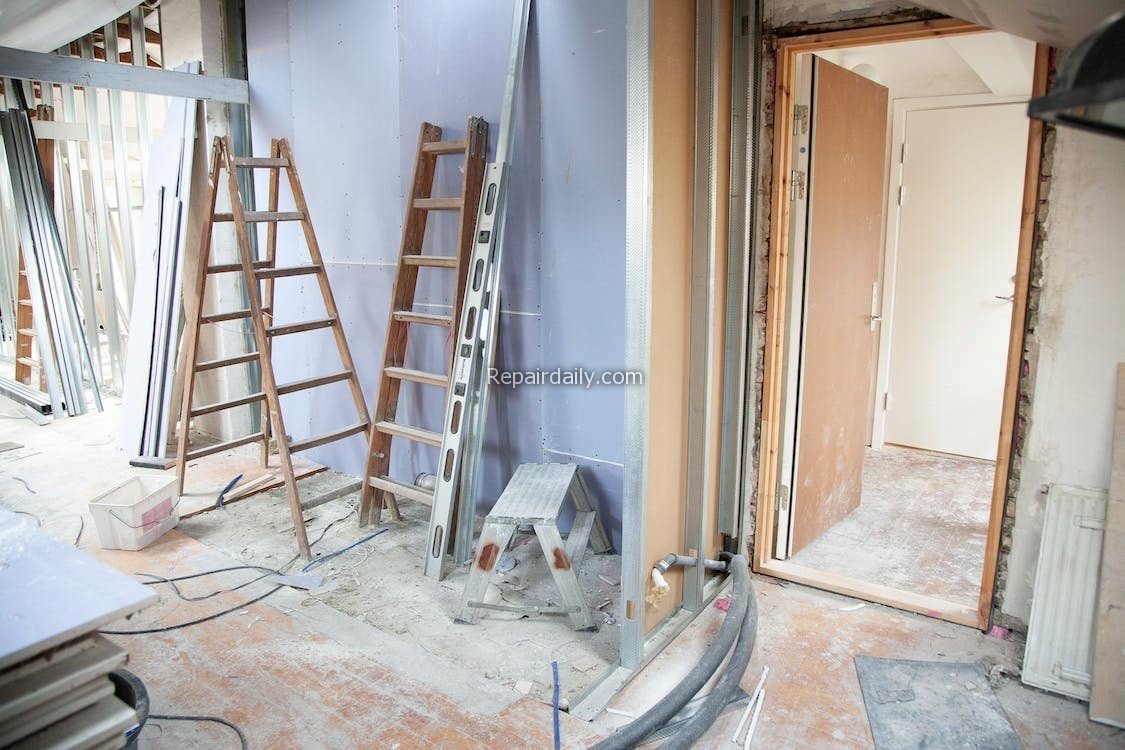 1. Seal Air Leakages to Lock in the Cool Air:
You might have noticed your ACs work harder than usual in summer to make your home cooler. As much as it is a time-consuming and energy-inefficient process, it has another downside­—an increased electricity bill. Although residents in West Michigan might not require air conditioning, if you've recently moved from a colder state like Alaska, you might find the summers warm enough to use an AC.  Nevertheless, you might not need air-conditioning at all, and sealing and insulating your home will be enough to keep the interior cool against the warm exterior. All you need is a well-reputed remodeling company, such as All Weather Seal of West Michigan, to help you identify the shortcomings and make renovations accordingly.
You can start by remodeling your windows responsible for sneaking heat inside the house. Replace them with stronger frames and energy-efficient glass that wouldn't let any hot air inside. Also, consider replacing your outdated doors or realigning them for improved sealing. From plugging the gaps to filling the cracks and cavities in your walls and roofs, it will make a big difference to your indoor temperature and pocket alike!
2. Revamp Your Deck and Patio:
Summertime calls for some quality laidback outdoor living, and decks and patios are a great idea to accomplish it. Whether you want to entertain guests, read a book, or enjoy the cool summer nights of Michigan, your deck and patio will be an ideal spot. However, they usually take a beating in the harsh winters, and you may have to tend to them before using them again. You can apply fresh paint with colorful accents to the wood to cover the stains and protect it against molds and water. Also, consider adding a patio umbrella to block the sun and some plants for a cooler and greener look.
3. Add a Fresh Coat of Paint:
Does your house look drab from the outside? Now is the time to give it that much-needed fresh look you have been putting off for some time. However, while you can paint the interior of your house at any time of the year, painting the exterior is a bit trickier. After all, you have probably never seen anyone painting away the exterior in rainy weather or on a harsh winter day.
It is because for your paint to dry and cure at a perfect rate, the weather needs to cooperate. Ideally, warm days with no chances of precipitation will do the job. So do not forget to look at the weather forecast for the days before and after the painting. High winds and rainfall after starting to paint can cut short a day or two and may ruin whatever work you have done. Likewise, it will take days for the paint to dry at low temperatures.
Typically, summers in West Michigan extend from June to August. You can go for the early summer months with a dry spell and low humidity and make your home stand out against the blue summer sky!
4. Update The Siding:
On the peak summer days when the outside temperature soars high, keep your interior cool with a wise choice of siding, and keep the excess heat at bay. In this way, you can provide insulation to your house and increase the efficiency of both the cooling and heating systems.
The most popular and energy-efficient choice is the insulated vinyl siding, which has insulation inside the ridges. It is a form of plastic made from polyvinyl chloride and is essentially fire-resistant. It is also one of the most durable options you can go for. Another older exterior siding material is wood, which you can paint to match your taste and needs. However, it is not very durable and highly combustible but is environmentally friendly compared to vinyl. Other materials include fiber cement, bricks, stone, etc. Before choosing one, consider the cost, durability, insulation, and resistance to weather for an effective result.
5. Improve the Landscaping:
One of the most aesthetically appealing summer renovation projects is to spice up the outdoor areas of your home. As the spring season rolls into full swing and flowers and trees burst into beautiful hues of vibrant colors, your lawn will become the center of your home's character. Imagine walking up to an entrance full of colors and life! So instead of just mowing your lawn, let your aesthetics skills come into full play to make your front yard look alive. Whether you install trendy lamps or plant a mature tree, take a leap on this project and increase the visual appeal of your house.
6. Give Outdoor Areas a High-Powered Cleaning:
Deep cleaning, especially the outdoor areas, is not particularly everyone's favorite suit in harsh winters as you would just want to cozy up indoors. It is no wonder that winter can leave all sorts of dirt and grime in the closed-off corners of your outdoor areas. Over time, molds and mildew can grow, especially under the sidings and dampened areas. Summers are a good time to get your feet in water and pressure wash the outdoor space. It will quickly remove the dirt buildup on your driveway, deck, and sidings that would otherwise harm or contaminate them.
Conclusion:
If you are the type of homeowner always keen on home renovation projects, summertime is a perfect opportunity to welcome this vibrant season with an upgraded home. It will help you increase the value of your home and also save energy and money in the long run. So if you have a bucket list for your home and have been putting it off, pull it out and cross off all the renovation projects this summer.