Finding the right plumbing contractor to address your plumbing needs can be a daunting task, especially when there's an urgent problem to be fixed. To ensure you're making the best choice, it's essential to ask the right questions and consider certain factors before hiring a plumbing contractor. This comprehensive guide outlines the most important things to keep in mind, ensuring you make an informed decision when hiring a plumbing contractor.
1. License and Certification of the Plumbing Contractor
a. Verify Their License
The first thing to consider when hiring a plumbing contractor is whether they are licensed and certified. A licensed plumber has met the necessary requirements to operate in their area and has demonstrated their expertise in the field. Don't just take their word for it; ask them to see their license, which they should always have on hand.
---
b. Check Their Certifications
In addition to a valid license, it's essential to verify that the plumbing contractor has the appropriate certifications. Certifications show that the plumber has undergone specialized training and is knowledgeable about the latest industry standards and practices. Make sure to ask for proof of their certifications before hiring them.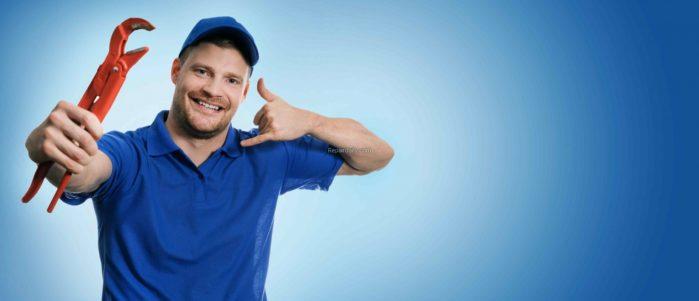 2. Experience and Expertise of the Plumbing Contractor
a. Years of Experience
When hiring a plumbing contractor, ensure that they have sufficient experience in the industry. A plumber's experience can be a good indicator of their knowledge and expertise. Don't hesitate to ask them how long they've been in business and what types of projects they've handled in the past.
b. Area of Expertise
Plumbers may specialize in specific areas, such as residential or commercial plumbing, installation, or repair work. It's crucial to hire a plumbing contractor with expertise in the specific type of work you need to be done. Make sure to inquire about their areas of specialization before hiring them.
3. Insurance and Liability Coverage
a. Liability Insurance
One of the most critical factors to consider before hiring a plumbing contractor is whether they have liability insurance. Liability insurance covers any damages caused by the plumber during the course of their work. Without liability insurance, you may be responsible for any expenses resulting from accidents or mistakes.
b. Workers' Compensation Insurance
In addition to liability insurance, ensure that the plumbing contractor has workers' compensation insurance. This type of insurance covers the plumber and their employees in case of any injuries sustained while working on your property. Hiring a plumbing contractor without workers' compensation insurance could leave you financially responsible for any accidents that occur.
4. Warranties and Contracts
a. Workmanship Warranty
Before hiring a plumbing contractor, ask if they provide a warranty for their work. A workmanship warranty guarantees the quality of their work and covers any issues that may arise due to their services. Make sure to get the warranty in writing to avoid any misunderstandings later on.
b. Contract Terms
Before signing a contract with a plumbing contractor, carefully review its terms and conditions. The contract should outline the scope of work, estimated costs, payment terms, and any other relevant details. Ensure that you fully understand and agree with the contract terms before proceeding with the project.
5. Cost Estimates and Pricing Structure
a. Request a Detailed Estimate
To avoid any surprises when it comes to the cost of your plumbing project, ask the contractor for a detailed estimate. The estimate should include a breakdown of labor and material costs, as well as any additional fees that may apply.
b. Flat Rate vs. Hourly Rate
When hiring a plumbing contractor, it's essential to understand their pricing structure. Some contractors charge a flat rate for their services, while others bill by the hour. Consider the nature and complexity of your project to determine which pricing structure is more cost-effective for you.
6. Payment Terms and Due Dates
a. Payment Schedule
Before hiring a plumbing contractor, make sure to discuss their payment terms and schedule. Some contractors require a deposit upfront, while others may offer a pay-as-you-go or milestone-based payment system. Ensure that you're comfortable with the payment terms before proceeding with the project.
b. Due Dates
It's also essential to establish when the plumbing contractor expects full payment for their services. In some cases, payment may be due upon completion of the project, while other contractors may require payment on a per-week or per-milestone basis. Agree on a payment schedule that works for both parties and make sure it's outlined in the contract.
7. Who Will Perform the Work?
a. Inquire About the Plumbing Team
When hiring a plumbing contractor, it's essential to know who will be performing the work on your property. Some contractors may send a team of plumbers, while others may handle the job themselves. Ask the contractor who will be working on your project and ensure that they have the necessary skills and experience.
b. Subcontractors
In some cases, a plumbing contractor may hire subcontractors to perform specific tasks. If subcontractors are involved, ensure that they are also licensed, insured, and experienced in their respective fields. Additionally, ask the contractor how they plan to oversee and manage the subcontractors' work.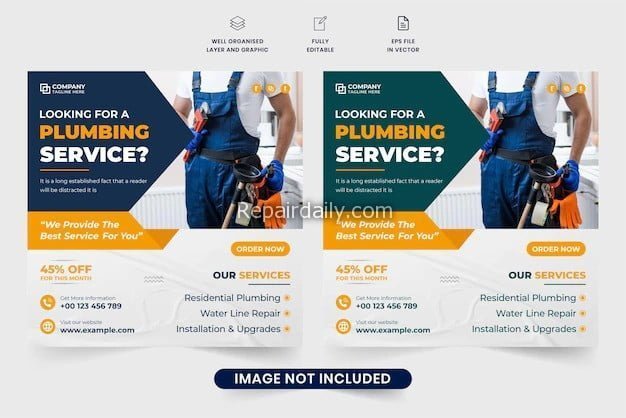 8. Permits and Compliance with Local Codes
a. Obtaining Necessary Permits
Depending on the nature of your plumbing project, you may need to obtain permits before any work can begin. Ask the plumbing contractor if they are familiar with the permitting process and if they will handle obtaining the necessary permits on your behalf.
b. Compliance with Local Codes
Ensure that the plumbing contractor is knowledgeable about and adheres to local plumbing codes and regulations. Non-compliance with local codes can result in fines, penalties, and even the need for additional work to bring the project up to code. Make sure that the contractor is committed to following all relevant codes and regulations.
9. Availability of Emergency Services
a. 24/7 Emergency Services
Plumbing emergencies can occur at any time, often without warning. When hiring a plumbing contractor, ask if they offer 24/7 emergency services. Having a reliable plumber on call for emergencies can provide peace of mind and help minimize damage in the event of a plumbing crisis.
b. Emergency Service Fees
Keep in mind that emergency plumbing services may come at a higher cost compared to regular services. Ask the contractor about their emergency service fees and make sure you're prepared for any additional expenses that may arise in case of an emergency.
10. Customer Reviews and Referrals
a. Check Online Reviews
One of the best ways to gauge the quality of a plumbing contractor's services is by reading customer reviews and testimonials. Check their website, social media pages, and third-party review sites like Google and Yelp to see what past clients have to say about their experiences.
b. Request Referrals
Ask the plumbing contractor for a list of referrals from satisfied clients. Contact these individuals to learn more about their experiences working with the contractor and whether they would recommend their services.
To The Points: Before Hiring A Plumbing Contractor
Proper licensing: The first thing to know is whether the plumber has a license or not. The plumber needs to be certified and insured by the state. If the country you live in does not entail licensing for plumbers, you can still check to see if there are complaints against them in the past before hiring them.
Business experience: Experience is the biggest asset a person has. It tells a lot about their work and perfection. Before hiring for a plumber, make sure that they are into the business for quite some time. The more experience a plumber has, the more likely they would do the work with proper finesse. An inexperienced plumber may create havoc to your plumbing system, which might cost you hundreds and thousands of rupees. Thus undertake exhaustive research before you hire BPD Plumber Brisbane. 
Price: Before hiring a plumber, always try to make price comparisons, and find out from other plumbers about the rate so that you do not have to pay more. Also, keep in mind that price is closely related to the quality of work. It means that you must not hire a plumber as they charge you less. You must make sure that the price of the plumber is fair and competitive.
References: Make it a point to ask a plumbing contractor for references before you decide to hire them. Recommendations will help you get an idea about the work that they have already done. It will help you get a clear idea of whether your decision will be fruitful or not. A reputable plumber will not have any problem sharing any references with you. Hence make the best use of it.
Warranty: Whenever you go to buy something, you ask for a warranty on the product. Similarly, when going to do plumbing work also you should ask for a warranty. Before hiring, ask plumbers how long the repair is going to last. Will the work last in the long run or not? Only if they are willing to provide the warranty, you must hire them.
Conclusion
Hiring a plumbing contractor is a crucial decision that requires careful consideration. By keeping these factors in mind, you can ensure that you're making an informed choice and selecting a plumbing contractor who will provide reliable, high-quality services. Remember, it's essential to ask the right questions, verify credentials, and thoroughly research potential contractors before making your final decision.
Have you ever heard of horror stories related to how an inexperienced plumber ruined people's plumbing systems? In that case, you will know the importance of investing time to hire a reputed and experienced contractor. For any plumbing work, a person who has full knowledge and experience about that task must do it. Hence specific essential points have to be kept in mind before you hire a plumbing contractor.
Generally, the plumbers of reputable companies work responsibly. The work they do has a fair amount of longevity. They also offer a reasonable price for the job, which makes you feel attracted to hire them. Often making use of referrals from friends and family members is right before making any decision. Just any random choice can lead you to hassles later. So keep the above points in your mind before hiring a plumber contractor.