One can build anything with metal building kits. As compared to traditional building installation, erecting a metal building using customized kits can help save time and effort. Metal building kits can be manufactured to a project building's exact specification.
Nowadays, steel buildings are gaining popularity because of metal building kits' availability, convenience, and cost-effectiveness. Read below to learn the essential things you need to know to understand further what metal building kits are.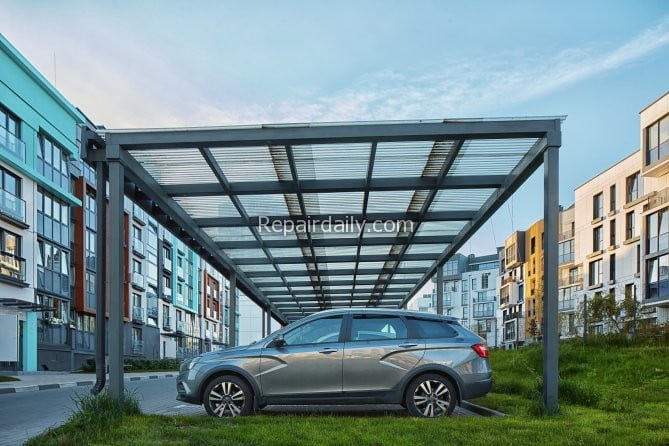 ---
1. What Are Metal Building Kits?
Metal building kits come with all the metal frames, roof, wall panels, doors, purlins, screws, and other accessories necessary to build a carport, shed, or workshop. They're also known as pre-engineered or prefabricated metal building kits. Property owners can customize their orders with metal building kits to meet their requirements.
2. Customizing Metal Building Kits
Custom metal building kits have modifiable and prefabricated metal building components built with excellent steel quality. They come with a wide range of tailor-fit accessories for the project requirements.
Property owners can choose from different colors and sizes to customize the look of their building kit and the final output. Moreover, they can use a metal building color visualizer, it's an online tool to try various color combinations to determine the best color scheme for their building.
In recent years, many companies have been offering custom-made prefabricated metal building kits. Property owners can request a free quote and compare the products and services of different metal building kit providers, such as Metal Carports.
3. Benefits Of Metal Building Kits
Check out the following benefits of metal building kits:
Fast Building Construction
You must cut wood construction materials to the desired dimensions. Each item is built at the factory to the client's exact specifications with metal building kits. This feature benefit reduces human mistakes and guarantees that each component is precisely made. Every piece is cut to the correct size and has the essential holes pre-drilled to make assembly and installation a breeze.
All building components arrive at the job site and are ready to unload and install according to the project manager's instructions. A modest steel building may be built in a matter of days. Although, larger projects will need the assistance of machinery or a crew to lift the arches and complete the project quickly.
Metal building kits don't restrict space. The steel strength allows for precise span construction without interior columns that can interfere with construction efficiency.
Strong And Durable Framing
Metals building kits from reputable manufacturers have solid and durable components. Steel possesses a robust strength-to-weight ratio while remaining light. Its compressive strength results in fewer steel frames necessary.
Steel building kits are resistant to strong winds, rain, lightning, earthquake, and fire damage, making a steel building safer than others.
Since steel is recyclable, constructing buildings made from this metal is an eco-friendly solution and alternative to installing lumber or wood components sourced from trees. Therefore, prefabricated steel buildings are environmentally friendly systems suitable for residential, commercial, and industrial settings.
Metal building kits are a cost-effective alternative to the traditional building construction with lifetime value. All of the elements are prefabricated, which reduces material waste and lowers overall material costs. Furthermore, the dependability and longevity of steel constructions guarantee that they will continue to serve property owners for many years.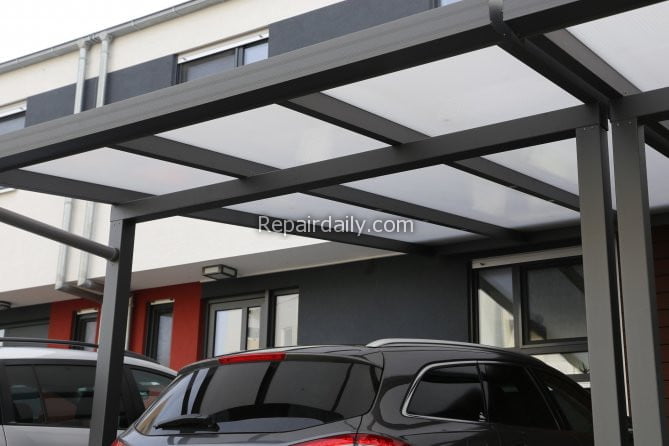 4. How To Install A Metal Building Kit
Many property owners order a do-it-yourself (DIY) metal building kit to save money and ensure the final output meets their desired specifications. Fortunately, steel structures on metal kits are compatible with the tools and equipment used by many DIY builders. Moreover, they can easily purchase or rent them at reasonable prices.
For a DIYer, installing a steel building with a metal building kit requires the following tools and equipment:
Two-step ladders
Hammer drill
Cordless or electric screw gun
Hammer
Adjustable wrench
Vise grip
Aviation snips
Tin snips
Masonry
Utility knife
Pencil or marker
Tape measure
Mason or chalk line or nylon string
Ratchet straps
Safety glasses or goggles
Here are the steps to build a steel building using a metal building kit:
Step 1: Install the base rail
Step 2: Assemble and place the roof and wall frame
Step 3: Install horizontal steel supports (applicable for some models)
Step 4: Install door and window frames
Step 5: Install trim and panels
5. Metal Building Kit Installation Tips
Choosing a custom metal building kit enables property owners to install the perfect steel building for garages, carports, workshops, and other projects. Consider the following metal building installation tips to assemble one successfully:
Before Installation
Read The Metal Building Kit Manual
The steel building kit manual contains complete information about properly installing a steel building. Installers must strictly follow the directions since the steel structure is pre-engineered to meet the client's custom requirements. Therefore, installers must refer to the metal building kit manual throughout the assembly process.
DIYers should wear personal protective equipment and properly use the right tools for safety. It would be best to hire a professional metal building installer for property owners without complete tools and basic knowledge in erecting a metal building.
There should be enough space to unload, store, and assemble the steel components during installation. Additionally, you must ensure proper curing of the foundation base.
Even if it's only a small-sized building, it's advisable to hire someone to help assemble a steel building than do it alone.
During The Installation
Ensure Correct Installation
The arch panels of a metal building kit must have a flat overlap. This step will help ensure correct metal building installation and a watertight seal. Furthermore, do not tighten the bolts until the steel building is completely built.
Brace Pieces During Breaks
While taking a break, it's critical to brace the framework of the building. This step helps prevent damage or excessive movement while the metal building structure is in mid-assembly.
Conclusion
Metal building kits are customizable, prefabricated steel metal kits that property owners can easily order online and build without hassle. Moreover, these kits provide many benefits to property owners, saving construction time and providing a highly durable building. Note that it's essential to follow the manufacturer's instructions carefully when using a DIY metal building kit. In addition, hiring a metal building kit installer is an excellent option for safety.
FACEBOOK
TWITTER
INSTAGRAM
LINKEDIN

I'm so excited to tackle all my home improvement projects! From plumbing to DIY and cleaning - I'm ready to get down to work! #homerepair #homecleaning #plumbing #diy
---
---
---