A dozer is also referred to as a bulldozer. In a construction site, a dozer is a crawling machine with a large metal frame on the front end that is employed to remove massive amounts of sand, clay, and debris. They are used as tractors, although they are also utilized for farming and landscaping. They operate in a wide range of situations and are highly productive and efficient.
Deciding on buying a new or old bulldozer depends on multiple factors, but purchasing used bulldozers is always more cost-effective, efficient, and wise. They are always available, with various reliable options to buy them. In order to obtain a worthwhile purchase, the buyers of used equipment need to exert a little more effort.
Despite the many benefits of such equipment, it's crucial to understand which one to look out for while purchasing in order to prevent specific issues.
---
Read below to learn about a few crucial tips while purchasing a secondhand dozer.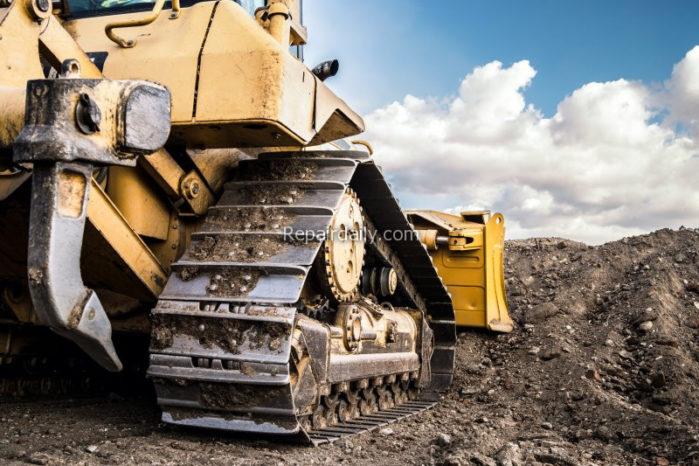 Tips To Consider While Purchasing A Used Dozer
Here are a few essential things to keep in mind while purchasing used dozers.
Choosing the Appropriate Dealer
Refurbished dozers can be purchased through reputable equipment vendors, bids & private sellers. Usually, the ideal spot to obtain a high-quality second-hand bulldozer is from a reputable equipment dealer. They offer a more comprehensive range of products and a greater inventory.
Undercarriage
Purchasing a second-hand dozer is always a great option to save business costs. Used bulldozers immediately cut your depreciation expense, and since you buy items for less money, it also improves cash flow. Therefore, inspecting them is the most significant thing.
You should examine all the elements and parts of the machine that are located underneath its body, such as the trunnion pins and dust disruptors, to ensure that they are in good working order. There will be an issue if you notice something that seems damaged or out of their place.
A bulldozer's bottom can require pricey repairs. These expenses may make up as much as 20 percent of the dozer's buying price.
Assessing The Project And Its Location
Bulldozers are employed in a variety of sectors for varied tasks. Even though it is used chiefly to shove the earth or other things, recognizing your requirements might assist you in choosing the right one. Every project area has different sizes, patterns, and obstacles, so it's essential to take the location into account along with the task itself. Otherwise, you risk getting a dozer that is either big or just too tiny for your area.
Spares And Technology Enhances
It's crucial to search for a model that is in an excellent state and has functional performance and safety systems. For instance, it must contain a GPS or an angle sensor. Nobody wants to buy equipment that will soon get decommissioned because old brands & models will be pushed out when new components and technological advancements are launched.
Dedication To Care
Frequent maintenance is essential for second-hand bulldozers to maintain the expense and extend their lifespan, just like the new ones.
Conclusion
In conclusion, purchasing a used bulldozer can be a cost-effective way to acquire the heavy machinery you need for your construction or land management project. However, it is important to carefully consider your options and take the necessary precautions to ensure that you are getting a quality machine that will meet your needs.