The role of industry is crucial for a better economy and employment opportunities in a country. A country's economy stands on two major pillars, i.e., manufacturing industry and services. Hence, calling it the backbone of the country's economy won't be an exaggeration.
Mass-scale production of cars, airplanes, household electronics, and fast-moving consumer goods has been made possible because of medium and large-scale industries. Therefore, it is important to keep industrial machinery working effectively and efficiently with minimum downtime to avoid disruption in the supply of goods and to remain profitable. A minor defect at any stage can halt the overall production, assembling, and packaging process.
To evade any such situation, manufacturing industries carry out three main maintenance practices: corrective maintenance, preventive maintenance, and reactive maintenance. This article will focus on the tips related to these preventive or predictive maintenance procedures for the uninterrupted flow of industrial work. Here's what you need to know:
---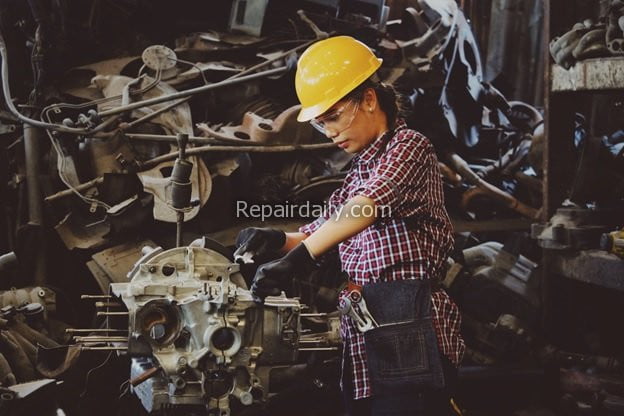 1.      Organize the record of equipment
The first and foremost step you should take is to maintain the proper record of all the machinery and equipment and create a brief as per the manuals provided. This will act as a guide for shift workers and maintenance staff on how to operate and maintain the machinery in the right way.
2.      Regular inspection
Machinery and equipment require a routine inspection to avoid any major failure, which can cost both time and money. Professional technicians should ideally do this since they're experts in doing their job. Companies like Continental Research Corporation also provide industrial maintenance services for construction, food and beverages, manufacturing, and refurbishing industries and utilities. The scheduled inspections may include cleaning, oiling, and greasing to identify the need for repair or replacement of a worn-out part of the equipment.
3.      Train the staff
It is equally essential to train staff how to use new equipment or if any major overhauling has been made in the existing one to ensure the safety of workers as well as to protect the machine failures. Many machine failures can happen because of untrained staff mishandling the machine. Therefore, it is of utmost importance to conduct regular training for the staff regarding the operating procedure of certain equipment.
4.      Maintain inventory of spare parts
There are unpredictable machine failures. Therefore, it is important to maintain a proper stock of spare parts and maintenance products and tools to replace broken or dysfunctional parts with minimum downtime. A proper record of frequently used machinery parts should be maintained to avoid any shortage in inventory. The spare parts inventory should regularly be monitored alongside the inventory of raw materials and finished goods.
5.      Maintain a record of maintenance activities
Apart from the scheduled preventive maintenance measures, it is crucial to record machine failures and breakdowns. Not only should the record of failures be maintained, but the deep analysis and root cause of the failure should also be assessed. This will help identify the trends and patterns and will ultimately be beneficial in setting the parameters for future inspection and maintenance.
6.      Use maintenance software
You can also take help from technology to manage the performance metrics like Overall equipment effectiveness (OEE) and Mean Time to Repair (MTTR). Computerized Maintenance Management Software (CMMS) also provides complex reports on machine functionality like Average Downtime. This software, if utilized effectively, can prove to be extremely helpful because of the advanced features they offer for monitoring the maintenance of machines and equipment.
7.      Performance analysis of assets
It is important to audit the machinery and equipment along with periodic maintenance. That means these assets should be analyzed on cost-benefit metrics. For example, equipment that frequently generates a hefty bill for repair and maintenance may be replaced with a new one considering the initial capital required for a new purchase and other financial and procedural factors.
8.      Conduct multiple maintenance strategies
To ensure maximum uptime, it is important to perform maintenance strategies other than periodic inspection practices. Industry engineers should work on techniques like design-out methods and reliability-centered methods that enhance equipment reliability by altering the design instead of altering operational activity. This continuous re-analysis and reengineering while simultaneously working on routinely preventive maintenance actions may eventually bring the probability of machine failure to zero.
Conclusion
While manufacturing relies on automation and state-of-the-art industrial equipment for quick mass production, it also brings forth challenges in keeping this equipment functional. Therefore, it is worthwhile to take the services of industry maintenance professionals to prevent any serious breakdown. According to industrial statistics, preventive maintenance strategies are followed widely across various industries instead of reactive maintenance (run-to-failure) from 2017 to 2020. This has not only increased production capacity and uptime but has also made industrial workspaces safer than ever.