Owning a home is a joy not many might have the privilege of achieving. Therefore, when you finally purchase your own home, it's important to take care of the house as best as you can. Even if you're living as a tenant, it is necessary to ensure you live in a safe, secure, and properly functioning home.
Living in a run-down, dilapidated home won't just make it challenging for you to live comfortably but might also adversely affect your mental health. However, achieving the final product of a well-done house is something that is going to take you months and, in some cases, years.
If you are a new homeowner trying to sort things out, we are here to help you. This article aims to give you a rough idea about the general functioning of a well-rounded home. Use this as a starting point to help you start your process and build the home of your dreams.
Here are four essential elements of a well-functioning home.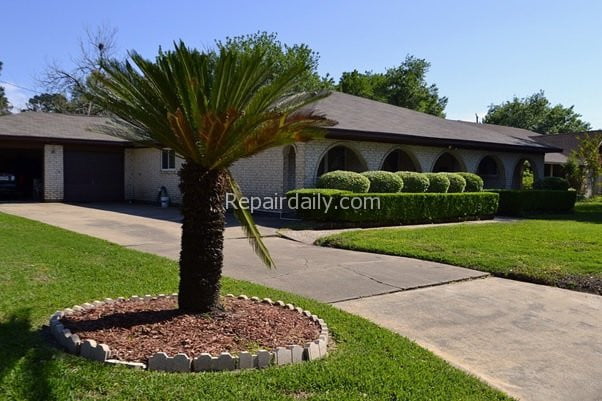 Plumbing and draining solutions
Especially if you buy an older home, it's important to make sure that the plumbing solutions in the house are running smoothly. From the water flow to the quality of the water, heating solutions, and drainage options, plumbing is one of the most important aspects of the house and needs to be dealt with first and foremost.
Moreover, apart from internal plumbing solutions, you should also have adequate roofing and roof-draining solutions sorted out. Water damage can take a major toll on your home and drop its value significantly. Roofing solutions and positive drainage solutions should be the second approach to plumbing after you are done with the internal piping solutions.
Moreover, plan on investing a bit more money, and consider storing the runoff in tankers for reuse later. Not only are you playing a positive role in environmental conservation, but doing something like this could drastically increase the value of your house.
Safe electrical works
One of the most important things to consider when moving into a house is to run a check on the electrical works. Old wires tend to short circuit, leaving you in despair, not to mention the added costs you'll have to bear. Furthermore, it can take ages to restore.
Other than that, a short circuit can have dire consequences if the fuse sparks. A short circuit can start a fire which could inevitably burn the entire house down if you aren't careful.
Houses in North America are known to have considerably more wood and drier wall than houses around the world. Therefore, the development and spread of a fire can overtake the house in mere minutes, and the damage can be colossal.
Work on the layout
If you need to tear down a few walls after moving in, do it. You need to make the place as comfortable as possible for yourself and your family. Outdated floor planning will drive you insane if the house is too boxy and oddly shaped. Please call in a few contractors and have the floor plan changed as best as you can.
As with all other renovation changes, if you make improvements to the house, it will only pay off when you plan on selling the property.
Moreover, a modern, spacious open floor arrangement will only make you feel better. Smaller, tight spaces give off claustrophobic tendencies. The more open it is, the more comfortable you will be in the new space.
Technology-driven
It's always nice to have a smart home with centralized facilities. Modern appliances are a step in the right direction; however, getting a central command system for your home would also be wise. You may want to live in a space that radiates class and comfort. It may seem expensive now, but buying items like Amazon's Alexa could be a wise investment.
Moreover, a central security system like the one ATS is known for is also a great option. In a time when crimes are on the rise, it would be wise to take security into your own hands and ensure that you and your family members are always safe.
The smaller the house, the easier it is to operate a central control system. Most of them are voice-activated these days; hence, you can turn everything from your lights to your security system on with a verbal command.
Conclusion
Whether you own the home or rent it, you can be sure that, if not all, some of these tips can work in your favor to make a more comfortable living arrangement. It would be wise to sort these things out before you move into the house, so there isn't any significant disruption to your living situation.
We understand that these solutions may cost a bit of money; however, these are necessary arrangements that ensure your peace, security, and comfort. We hope that you have taken something positive away from this read and that it helps you establish yourself and thrive In your new home!
FACEBOOK
TWITTER
INSTAGRAM
LINKEDIN
---

I'm so excited to tackle all my home improvement projects! From plumbing to DIY and cleaning - I'm ready to get down to work! #homerepair #homecleaning #plumbing #diy #fixerupper #realestate #renovation #interiordesign #farmhouse #diy #homedecor #hgtv #home #farmhousedecor #modernfarmhouse #farmhousestyle #fixerupperstyle #fixandflip #homerenovation #realestateinvesting #beforeandafter #homesweethome #remodel #realestateinvestor #interior #realtor #joannagaines #flippinghouses #countryliving #design #homedesign #farmhouseinspired #investmentproperty #bhghome #renovationproject #farmhousekitchen #homeimprovement #farmhouseliving #cottagestyle #decor #realestateagent #magnoliahome #homeinspo #magnoliamarket #kitchendesign #dreamhome #shiplap #construction #houseflipping #investor #farmhousedesign #architecture #farmhousechic #homereno #rusticdecor #reno #kitchenremodel #webuyhouses #magnoliatable #rentalproperty #fixerupperinspired #newhome #interiors #homeremodel
---