If you're considering moving to a city with a flourishing Asian economy, Hong Kong is the place to be. Located south of the busy port of Shenzhen, this special administrative territory lets people become a part of the world's finest markets. From technology to advertising – many Hong Kong-based multinational corporations offer excellent employment opportunities. Approximately 4.2% (700,000 people) of the city's 7.5 million population comprises expats.
Hong Kong's been named the world's second-most expensive region; tourists might find it cheap, but if you're willing to move here, you should be prepared. Here's what you need to know: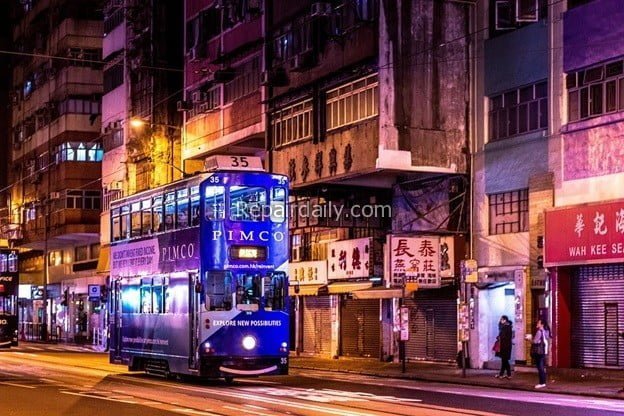 ---
1. Get a visa
You can stay in Hong Kong visa-free for 7 to 180 days. However, applying for a visa is important if you plan to move and live permanently. The administration doesn't let you work without a visa, so you have to apply for one immediately if offered a job. The visa process can take anywhere between 6 to 8 weeks.
2. Rent storage units
Arrange for temporary housing before agreeing to something permanent. However, temporary residences won't accommodate your stuff. So, like all other Hong Kong residents, you'll have to rent a self-storage facility. Look up Mini Storage Hong Kong solutions online and secure a safe space for extra belongings till you don't have an ideal place to set up your home. These storage facilities let you store your belongings safely for less than 600 HKD.
3. Get your ID
Everyone aged 11+ in Hong Kong must have an ID card if they plan to live in the region for more than 180 days. Everyone aged 15+ must carry their ID cards on their person at all times because the police can stop to identify them. Book your appointment online to get your ID at these five offices:
Fo Tan
Kowloon
Yuen Long
Hong Kong
Kwun Tong
4. Contact a bank
As one of the world's major financial centers, Hong Kong has healthy foreign exchange reserves and an active banking sector. It's stated that 70% of the world's largest banks right now are operational in Hong Kong. So, you shouldn't face any major issues opening a bank account. Also, don't expect many people to rely on paper money in this cashless economy. Debit cards (they call them EPS cards) are used widely. Use your visa, HKD card, and house bills to open an account.
5. Get a phone
Purchase a local SIM card to stay connected with people in and out of Hong Kong on a reasonable budget. You can easily buy some quality unlocked Huawei and Xiaomi models at Sham Shui Po in Kowloon. When it comes to mobile deals/contracts, look for native options, e.g., CSL, Birdie, SUN Mobile, and other service providers.
6. Learn some Cantonese
Do you have to learn Chinese to survive in Hong Kong? Probably not. Even though Cantonese is the official language in Hong Kong, it's estimated that 46% to 53% of the people living there can communicate in English. So, you can easily survive with minimal knowledge of Cantonese. However, you must not neglect to keep honing your Cantonese proficiency. Remember that Cantonese can be harder to learn than Mandarin Chinese. Thus, consider learning its basics before you relocate to Hong Kong.
7. Invest in Octopus
If you have many family members, everyone should get an Octopus card. Hong Kong introduced this unique innovation to help folks buy groceries, shop at 7-Eleven branches, travel via public transport, and purchase stuff from vending machines. This card is an essential item for HK residents today.
8. Arrange an apartment
Now, it's time to arrange your residence permanently in Hong Kong. As per Numbeo, a single person needs over 8,000 HKD (without including rent) a month to survive in Hong Kong. Your rent depends on where you decide to live; the least amount of rent is 15,000 HKD for a one-bedroom apartment. A popular place to stay is Discovery Bay, where you can pay 40,000 HKD a month for a pretty three-bedroom apartment. Remember the following tips when house-hunting now in Hong Kong:
Ask your colleagues to recommend you an intelligent agent
The rent is negotiable, so you can offer below the asking price
If you share a flat with someone, ensure your name's on the lease
9. Find a job
Moving gurus suggest you move to Hong Kong only after being offered an employment opportunity with a sizeable salary. For instance, an average Hong Kong resident earns 36,600 HKD per month, but you can get your salary increased by gaining more experience. The city's finance sector offers better salaries than other industries, or you can become a teacher under the NET Scheme. Effective in Hong Kong since 1998, the Native-speaking English Teacher Scheme employs educators from overseas.
10. Pay your taxes
Interestingly, Hong Kong residents are taxed progressively on their taxable income (your income after deductions and allowances), anywhere between 2% and 17%. But there's an alternate taxation method in which you're taxed at a standard rate of 15%. Also, there's no dividend tax or inheritance tax in Hong Kong. The region follows a territorial strategy for taxation, i.e., you pay taxes on the income earned in Hong Kong. The tax year will begin on April 1.
Conclusion
Hong Kong's a great place to move if you're looking to relocate to a dynamic economy in Asia. The place offers several lucrative opportunities for professionals looking for work in the finance sector or with Asian corporations. However, relocating is always tedious, and a language barrier can make it harder. For this reason, be sure to plan before making the final move to ensure you aren't taken off guard by your lack of knowledge. The tips mentioned in this article should make planning a move to Hong Kong much easier. By following them to the T, you'll be able to settle in without trouble, secure a home and employment, and enjoy a new chapter in your life.
FACEBOOK
TWITTER
INSTAGRAM
LINKEDIN

I'm so excited to tackle all my home improvement projects! From plumbing to DIY and cleaning - I'm ready to get down to work! #homerepair #homecleaning #plumbing #diy
---
---
---