A Guide to Purchase the Perfect Property for Your Family
Embarking on the journey to find the ideal property for your family is not just about buying a house; it's about discovering a place where memories will be made and cherished. The process can be intricate, laden with financial planning and decision-making, but it's also an adventure that, when navigated wisely, leads to a lifetime of contentment. Here are five insightful tips to guide you, ensuring that the search for your perfect family abode is successful and that your investment blossoms into a happy, nurturing home for your loved ones.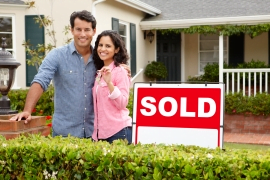 1. Assessing Your Needs and Wants
Start by taking stock of what your family needs in a home. Consider the size, the number of rooms, the outdoor space, and the community. Think about the proximity to schools, work, and amenities like parks or shopping centers. This is about matching your family's lifestyle with your chosen property, ensuring it supports growth, convenience, and comfort.
Then, differentiate these from your wants – features you desire but could potentially live without. Maybe it's a swimming pool, a large garden, or an expansive kitchen. Being clear on needs versus wants will streamline your search and help you prioritize when making decisions.
2. Financial Planning and Budgeting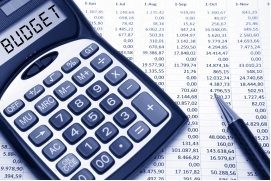 The financial aspect of purchasing property is often the most daunting. Create a detailed budget, considering not only the purchase price but also additional costs like taxes, insurance, maintenance, and possible renovations. Be realistic about what you can afford to ensure you're not overextending your finances, which could lead to stress rather than satisfaction.
Explore different financing options and mortgage rates, and consider getting pre-approved for a loan. Not only does this provide you with a transparent budget, but it also enhances your bargaining power as a buyer when presenting offers. Remember, a dream home isn't dreamy if it's causing financial nightmares.
3. The Importance of Location
Location is paramount in real estate, not just for the property's current value but also for its potential appreciation.
Here are tips for choosing a location:
Proximity to Essential Amenities
Access to key facilities such as schools, hospitals, grocery stores, parks, and public transportation significantly affects your life quality. An ideal location has these necessities within a short distance. It saves commuting time, provides more time for family activities, and boosts property value, thus giving you peace of mind for future resale.
Future Development Plans
Investigate the future development plans for the area. Planned improvements like new schools, hospitals, shopping malls, or transport links could increase property value and contribute to a better living environment. Conversely, developments like industrial zones or heavy traffic routes might decrease property value and disrupt tranquility.
Safety and Crime Rate
Safety is paramount when it comes to choosing a location. Research the area's crime rate and consult with residents or law enforcement agencies. A safe neighborhood promotes a sense of community, encourages outdoor activities, and provides a stress-free environment for raising children.
Neighborhood Culture and Demographics
The neighborhood's culture and demographic makeup are essential factors. They can influence your family's social life, your children's friends, and the general atmosphere of the community. Spend time in the area, interact with the locals, and observe the community activities to understand if the environment matches your lifestyle and preferences.
4. Home Inspections and Long-Term Thinking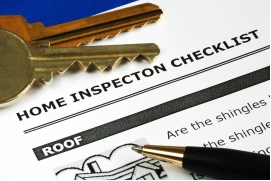 Never skip a thorough home inspection. This crucial step can uncover potential problems that could cost you significantly. Be present if possible, ask questions, and understand the implications of any issues discovered. It's not just about the cost of immediate repairs but also considering the longevity of the home's features.
Thinking long-term also means considering how the property will fit your family in the future. Will it adapt to your growing family? Is there space to expand if needed? A home should be able to evolve with your family's needs.
5. Finding the Gem in General Trias, Cavite
When it's time to decide, explore areas that offer the best of both worlds – affordability and quality living. General Trias in Cavite is emerging as a coveted location for families, offering a blend of rural charm and urban convenience. Here, you might find a house and lot for sale in General Trias, Cavite, that ticks all your boxes: spacious living quarters, a safe neighborhood, and access to essential services, all wrapped up in a community that's welcoming and vibrant.
In General Trias, Cavite, residential developments have been designed with families in mind. You can find properties with amenities that cater to your family's recreational needs. Imagine weekends spent in community areas that foster a sense of togetherness or serene evenings in a home that's both a sanctuary and a wise investment. The homes here aren't just structures; they're designed for family life to flourish.
In Summary
Purchasing the perfect property for your family is a significant undertaking, blending emotional and practical considerations. By thoroughly assessing your needs and wants, financial planning, prioritizing location, conducting proper home inspections, and considering emerging family-friendly communities, you can make a well-informed decision.
This is more than a transaction; it's a step toward crafting the environment where your family will grow, laugh, and create lifelong memories. The perfect property is out there, a canvas ready for the story of your family to unfold. With thoughtful preparation and a focus on what truly matters to you, you'll find the place where you can't wait to settle in and savor being home.
FACEBOOK
TWITTER
INSTAGRAM
LINKEDIN
---

I'm so excited to tackle all my home improvement projects! From plumbing to DIY and cleaning - I'm ready to get down to work! #homerepair #homecleaning #plumbing #diy #fixerupper #realestate #renovation #interiordesign #farmhouse #diy #homedecor #hgtv #home #farmhousedecor #modernfarmhouse #farmhousestyle #fixerupperstyle #fixandflip #homerenovation #realestateinvesting #beforeandafter #homesweethome #remodel #realestateinvestor #interior #realtor #joannagaines #flippinghouses #countryliving #design #homedesign #farmhouseinspired #investmentproperty #bhghome #renovationproject #farmhousekitchen #homeimprovement #farmhouseliving #cottagestyle #decor #realestateagent #magnoliahome #homeinspo #magnoliamarket #kitchendesign #dreamhome #shiplap #construction #houseflipping #investor #farmhousedesign #architecture #farmhousechic #homereno #rusticdecor #reno #kitchenremodel #webuyhouses #magnoliatable #rentalproperty #fixerupperinspired #newhome #interiors #homeremodel
---