HVAC systems are versatile pieces of equipment designed to make your life easier. However, a faulty or damaged air conditioning (AC) system can be a nuisance. Luckily, some habits will make your home's ventilation last longer, work more efficiently, and increase maintenance intervals. We spoke with the experts at Efficient Air Service to find out the top tips to keep your AC in tip-top shape. Learn their top seven HVAC tips and improve your ventilation system's lifespan.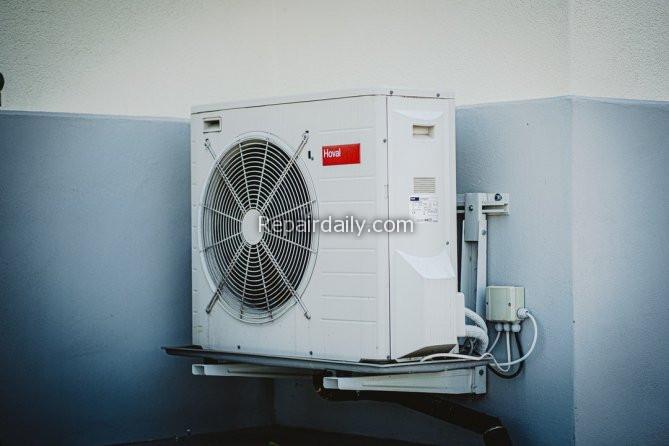 ---
Book Part or All of Your Next Adventure
Helping people all over the world learn about travel. Book Your Vacation!
---
Dusty Units Impact Your Daily Life
A dusty ventilation unit affects your life in several ways. First, it'll increase your energy bill as your system has to work harder to counter the faulty air flow. Secondly, the additional power required can damage your unit. Dusty ventilators can also release particles into the air, affecting your health and leading to problems such as asthma.
It's recommended to change your HVAC unit's air filter once a month. Additionally, you should clean the area around your indoor or outdoor unit once every two weeks. Debris and dust can get into your system, leading to severe damage.
Be Aware of Drafts
Ensuring your house has no drafts is important, no matter the season. Most homeowners only pay attention to them during the winter, but the truth is that drafts during the summer also take their toll on your AC system. 
If leaks are present, your ventilation will have to work harder to lower your house's temperature. Our recommendation? Add weather strips to your doors and windows or upgrade their insulation. Your energy bill and your HVAC system will thank you.
Clean Coils Frequently
HVAC units have two types of coils: evaporator and condensing. The former absorbs heat while the latter dissipates it. Coils are essential in ensuring your ventilation system's top performance, so they must be cleaned often. Broken or blocked coils can severely damage your unit.
Cleaning coils requires caution not to damage them. Please stick to your manufacturer's guide and avoid damaging them, as replacing coils is usually very costly in parts and labor. Alternatively, maintaining your HVAC system can save you money in the long run.
Stick to the Optimal Temperature
Your ventilation unit's thermostat can be regulated to various temperatures. Nonetheless, thermostats usually have an optimal temperature where they work more efficiently. 
It's recommended to stay within your manufacturer's optimal range, as this will increase your system's lifespan. Also, avoid changing your thermostat's temperature too often because the increased strain can impact your system's performance.
A Programmable Thermostat Saves You Money
One popular recommendation to avoid changing your thermostat's temperature is to invest in a programmable thermostat. These systems help reduce energy by lowering the output when the temperature reaches a certain threshold or when nobody's home. You'll decrease your energy bill and make your heating system last longer.
Keep Your Vents Open for Top Performance
Most homeowners think that closing vents help them save energy, but this couldn't be further from the truth. In reality, closing your HVAC system's vents make it less efficient, as it has to work harder to distribute heat or cold air throughout your home.
Leaving your vents open makes the system run smoothly, generating an even temperature distribution. In the long run, leaving your vents closed can result in blockages and increased pressure, damaging your air conditioner and ducts. 
Invest in Maintenance
Paying more attention to your HVAC unit goes a long way. Investing in your system's maintenance is the number one way to keep it running smoothly and increase its lifespan. A well-maintained air conditioner will last for decades. You can either learn how to maintain your unit or hire a trained professional. Either way, the results will be evident.
---
We have partnered with many job search portals, so you can find millions of jobs (IT jobs, Nursing, Engineering, Doctor, Handyman, Contractors) from our website and apply free. Just change keyword and city of your choice and hit search.

Search Millions of Plumber Jobs