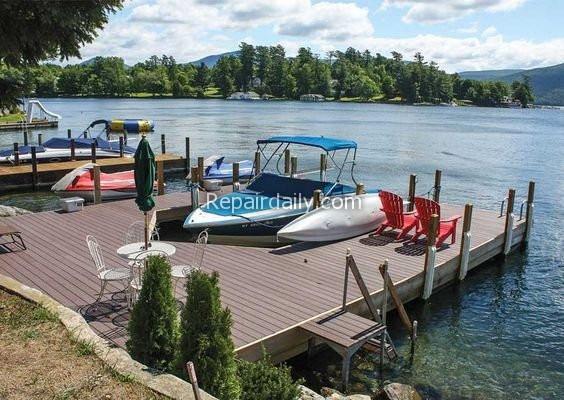 Marine upholstery is a unique and niche market that caters to a very specific target audience. In recent years however, there has been an expansion within the market of marine upholstery.  According to a report it is estimated that the global marine upholstery fabrics market is going to grow at a CAGR of 5.94% during the forecast period of 2021-2030. 
A growing market not only brings potential profit to businesses but it also provides an opportunity to its growing audience to ride the wave and enjoy the rush of new innovations. If you are a marine enthusiast, or an individual looking to renovate your boat, here are the upcoming trends in marine upholstery to help you ride the wave of this growing sector. 
---
New Color Schemes:
Marine upholstery has mostly been reigned by a neutral color palette of white, black and gray. But recent trend insights show that customers are progressively asking for brighter and bolder color schemes. Shades like orange, purple, red and yellow are currently dominating the segment. An insight into this shift explains that this is probably due to the fact that boat styles tend to heavily mirror home market trends. Though it is unlikely for this shift to outdo a neutral palette scheme in the long run, the new wave of brighter colors is definitely a bandwagon worth riding.
Shifting Fabric Trends:
A very essential aspect of boat style is the interior decoration and the objects used for it. Typically, interiors of a boat are decorated with sofas, armchairs and other seating arrangements. With growing environmental awareness, customers are showing increased interest in using greener alternatives. Especially in terms of boat upholstery fabrics there has been a rising demand for fabrics that are sustainable, non toxic and safe for families to use. Digital printing of indoor and outdoor fabrics is also a fast emerging trend. There has also been the emergence of fashion-forward fabrics with use of jewel tones for decoration purposes. 
Aesthetic Flooring:
Good flooring is an absolute necessity when it comes to boats and marine upholstery. Due to the moisture content and chances of potential infections, flooring used in boats must be durable and safe. Cleanability is yet another top consideration when it comes to appropriate flooring. However, customers are now looking for floorings that can not only serve the mentioned purpose but can also make their boats look aesthetically pleasing. Wood grain and pearlescent are two growing trends. Woven vinyl flooring is also a fast choice due to its longer UV fading property. The bright color scheme has extended itself to flooring with people now looking for color variations and laser patterning. 
Attention to Detail:
A guaranteed way to set your boat apart is a unique style and design. The key to this is paying attention to even the smallest of details. Customers are very involved in determining the unique style of their boats. From focusing on unique thread choices to the quality of the fabric, every detail is now much more important. Use of contrasting colorways of thread for piping and sewing special designs in the upholstery fabrics are some of the instances. Another way of determining a unique style is giving a theme to the entire styling process. Comfortable, modern, retro or sleek are a few themes that are used to bring a consistency in the style. 
If one is to summarize the upcoming marine upholstery trends, then practicality with innovation is the right expression. Customers today are striving to give their possessions an identity that is similar to their personality and tastes. While the need to keep up with trends can be overwhelming, it is important to know that trends should be used to have fun. If your personal taste differs from what the population at large likes, then it's safe to say you have managed to create your unique style for your boat. 
FACEBOOK
TWITTER
INSTAGRAM
LINKEDIN

I'm so excited to tackle all my home improvement projects! From plumbing to DIY and cleaning - I'm ready to get down to work! #homerepair #homecleaning #plumbing #diy
---
---
---