Need an edc pocket knife You have most likely heard about Colibri. This knife's compact size, sharp double-edged blade, and lightweight design make it popular.
Max Tkachuk and Shieldon created the Colibri in 2022. Tkachuk's early passion for blades motivated him to create a stunning utility knife.
The Colibri is a lightweight everyday-carry (EDC) knife with all the required functionality.
---
This article explains how Shieldon Colibri was created.
1) Brainstorming of Design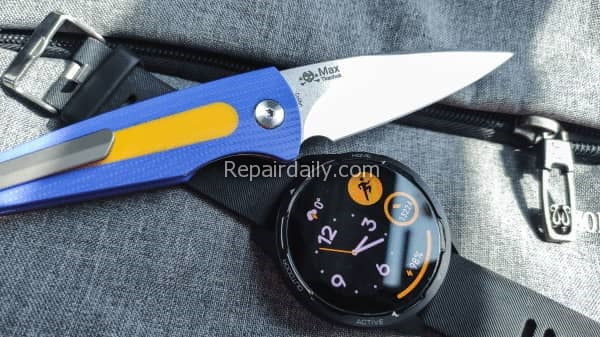 The designer's logo sparked the firm. Our team likes the design and discussed it with the customer. We discussed knife materials and designs.
We generated a 3D sketch to show the design's potential. We went on after discussion and changes.
2) Presentation of the 3D Diagram
The 3D diagram let us fine-tune elements and see how the knife would appear. Our team designed the knife's handle, blade, and opener.
We made final material selections at this point. The handle is G10 and the blade is stainless steel.
3) Initial Design
We created the basic design with the designer. We soon discovered we needed to refine several elements.
Our team analyzed the knife's interior designs and constructions.
4) Creating The Blueprint of the Colibri Knife
The titanium pocket clip complemented the knife's elegant design. We picked 154CM steel since it's durable and rust-resistant. The inside design was altered to a simpler nested liner lock.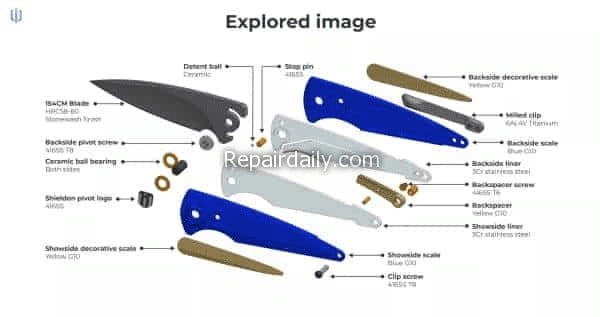 5) Consideration of Size
We finalized the knife's size. We took measures to ensure that it had a pleasant feel in both the hand and while being used. The blade needed to be short enough to be versatile yet not unwieldy.
6) Emphasizing Purpose
Instead of a survival knife, we want to make the Colibri more lifelike and stylish. It has to be inexpensive without sacrificing quality or elegance.
7) Rechecking of elements
After that, we discussed the blade, clip, size, backspace, and other knife components. We chose the blade's steel and stonewash finish.
8) Checking the Pivot
Because of customer preferences, the pivot is an essential feature of EDC folding knives. The flipper tab may open the blade easily if the pivot is well-made. Our pivot is adjustable for various individuals.
9) Establishing the Branding
We wanted to stand out, therefore we chose a distinctive yet sophisticated appearance. We modified the "Shieldon" logo on the pivot screw.
10) Trial and Testing
Once assembled, we tested the knife. We also assessed the knife's color and polish. Pantone inspired us.
11) Coming up with the Colors
Our team chose cornflower blue scale and lemon G10 backspacer. This influenced Max's Ukrainian apartment. A black stonewash blade added sophistication.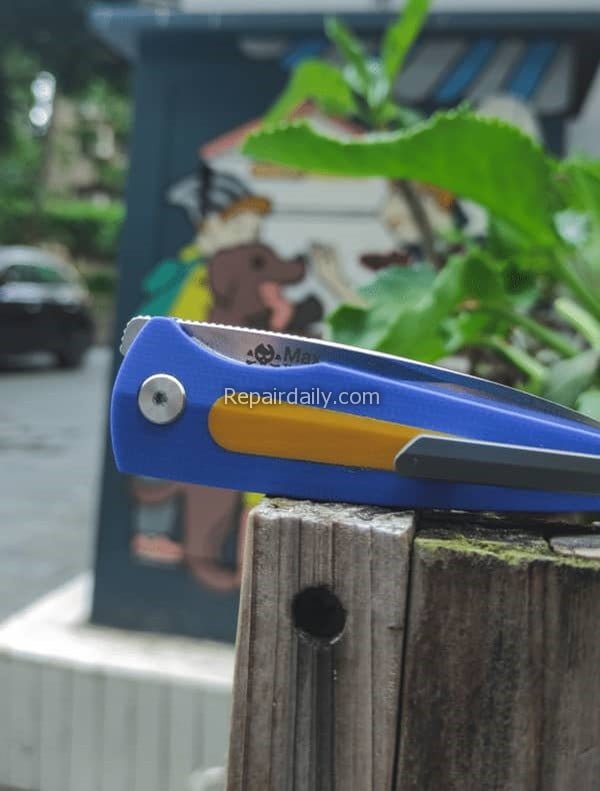 12) Ensuring Quality Control
We checked each element's size and structure. We examined its functioning and flipping motion to ensure it's a good EDC knife.
13) The Colibri Knife is born
After several phases, we present the Shieldon Colibri knife. It's portable and stylish. We built it for everyday usage, at work, or on trips.
The Colibri knife combines design and practicality. It's a fantastic present for EDC-knife fans. Our team overcomes problems by working together. It's a durable knife.
The Colibri Knife is a must-have. It's stylish and easy to hold. Our staff made sure it was high-quality and satisfied EDC knife standards. We made it inexpensive without sacrificing quality or design.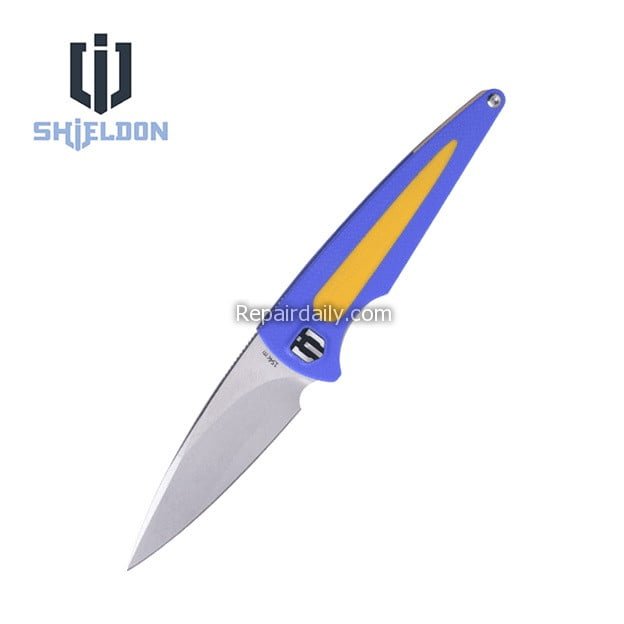 Important Uses of Colibri Blacksmith Knife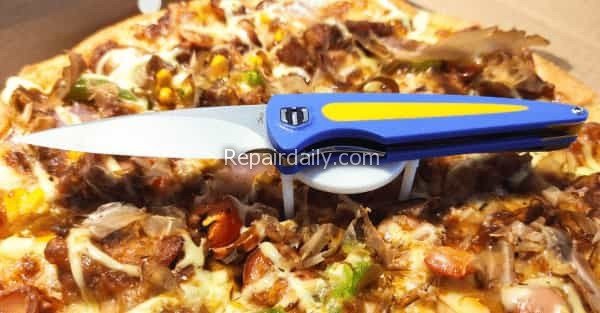 The uses of the Colibri Blacksmith knife are vast. But indicated here are some of its relevant uses:
Opening boxes
Cutting rope
Cutting plants
Cutting through tape
Cleaning a fish
The Shieldon Colibri Pocket Knife Features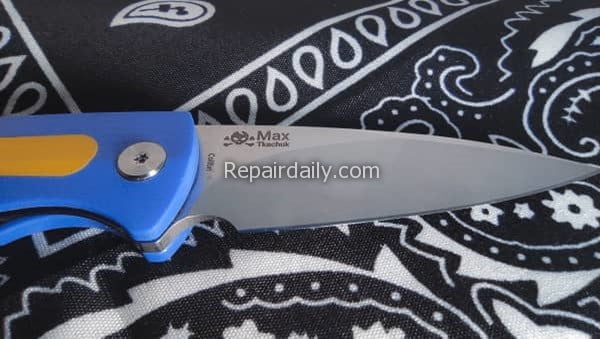 Sophisticated Design
Colibri is sleek. The knife's full-tang handle is durable. Black oxide prevents corrosion on the double-edged high-carbon steel blade.
Knife Handle
A pocket knife's handle is its most important part. This part of the knife will be wet, cold, or bloody.
Read reviews to choose a knife with an ergonomic, long-lasting handle.
Colibri EDC has a double contour G10 handle. This Garolite composite is reliable.
This material is sturdy, light, and durable. G-10 is the toughest and strongest (yet fragile) fiberglass resin laminate.
Blade Design Elements Colibri MT01A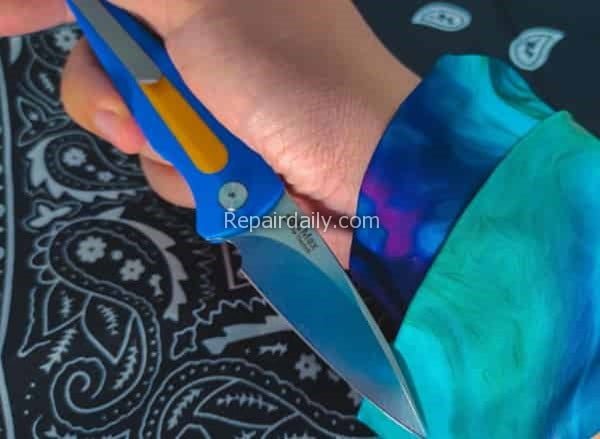 Colibri's blade measures 171 cm. This knife's stonewashed, flat-ground blade is tough and eye-catching. This knife's multifunctional design lets you chop, slice, and fillet.
The 15-20 degree angular sharpness makes cutting easier.
Less is more with EDC knives, except when it isn't and doesn't matter.
Single-blade pocket knives are minimalist and tiny. Single-blade folders have one larger blade, unlike multi-blade knives. These knives include locking mechanisms that make them stronger for challenging jobs.
Multiple-bladed pocket knives usually have 2, 3, or 4 blades. Common two-blade varieties include pen, sheepsfoot, or drop-point blades. Three- or four-blade variations provide more blade types.
Accessory
The knife has a smooth front flipper and a caged ceramic ball bearing. This mechanism moves the lever closer to the knife's pivot for a regulated, quick opening.
The nested liner lock keeps the blade closed. This safe locking mechanism is simple to make. It's one-handed friendly.
Blade Material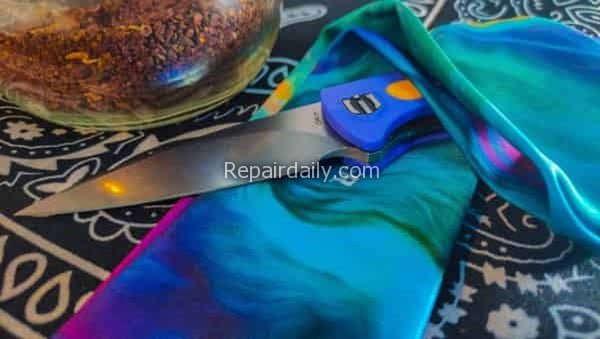 Different materials are used to produce business knives, but choosing the right one ensures a precise cut. Your blade's function determines its materials.
154CM blade material is durable and corrosion-resistant. Most excellent pocket knives are made from heat-treated steel alloys.
Stainless steel won't hold an edge as well as carbon steel, but it won't require sharpening as often.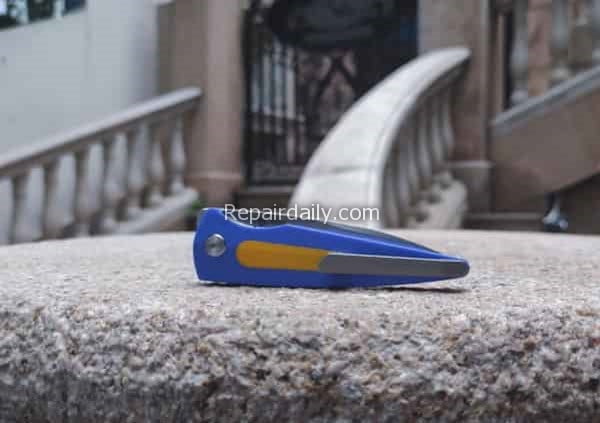 Type of Blade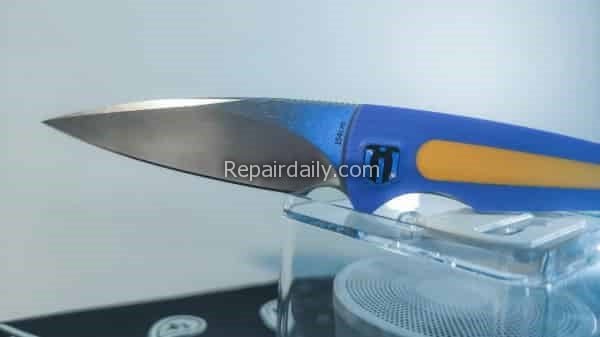 Some knife blades are designed for a specific activity, like skinning an animal, while others are more versatile.
2 1/2 to 5 inches is the ideal pocket knife blade length. 5-inch blades are often banned.
The Colibri EDC pocket knife's drop-point blade has a convex spine that folds down from the grip to the tip.
This creates a more manageable tip and slicing belly. Drop points are great for hunters and general use.
Locking Mechanism
New locking systems for pocket knives are introduced often, which might be intimidating for a beginner.
A pocket knife's locking mechanism prevents it from shutting. Use it without endangering your hands. There are so many locking mechanisms that it's important to study how they work.
Three basic locking types are:
Liner Lock
Frame Lock
Flip Lock
Opening Mechanisms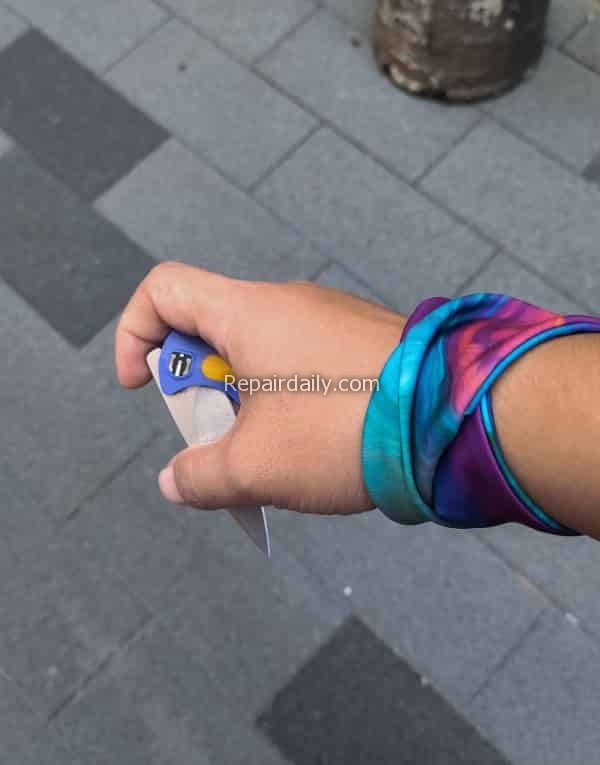 The knife's opening method is also important. The ease with which you discharge your knife might mean life or death, but it also affects routine tasks.
Choose from manual, assisted or automatic openings for your pocket knife.
Manual pocket
Assisted opening knives
Automatic pocket knives
Blade Maintenance
Some of the many maintenance tasks you should remember are to clean, oil, and sharpen the blades.
A dull blade is more dangerous than a sharp one because it can easily slip and hurt you. Make sure you know how to sharpen your knives before you buy them.
Before you buy a knife, make sure you know how to sharpen both big and small blades.
A Colibri EDC pocket knife is similar. Taking the time to care for it regularly will go a long way toward making sure it works well and lasts for a long time.
This knife's high-quality steel blade is simple to sharpen and stays sharp for a long time, which is one of my favorite qualities.
Safety Issues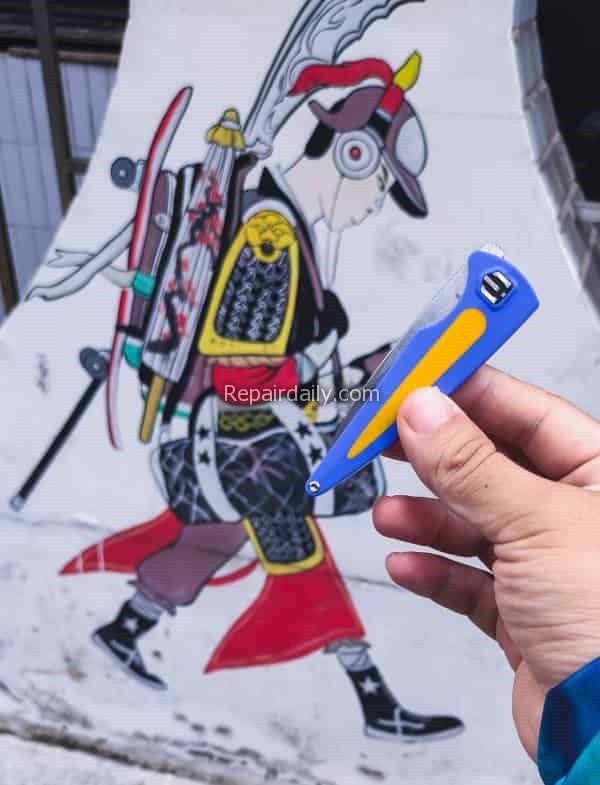 A locking mechanism keeps the blade in place. Some knife-locking methods are safer than others.
If you plan to use your knife in an emergency where it may be wet or moved about, choose one with a solid locking mechanism.
Colibri EDC is one of the safest and most reliable pocket-locking mechanisms ever produced.
Final Thoughts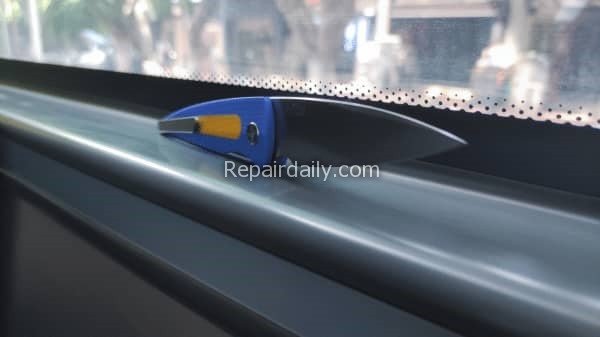 The Colibri Blacksmith is a great pocket knife. It's portable and lightweight. This little knife is mighty. The Blacksmith knife's sharp blade and serrated edge can handle anything.
The Colibri Blacksmith knife opens crates and cuts the rope. See why this knife is a Shieldon favorite.
We hope the preceding information helps anybody buying a pocket knife.
Contact Shieldon to order this knife or become a distributor. Our experts will provide a quotation and provide knife advice.
FACEBOOK
TWITTER
INSTAGRAM
LINKEDIN

I'm so excited to tackle all my home improvement projects! From plumbing to DIY and cleaning - I'm ready to get down to work! #homerepair #homecleaning #plumbing #diy
---
---
---