Is your home looking and feeling dull and outdated? If so, it's time for an upgrade! Renovation and remodeling efforts do wonders to improve the function, appeal, and value of a home. There are numerous conventional and creative ways to upgrade your home. Check out these top trends that are proven to boost value to get started.
Build a Sunroom
Sunrooms are a perfect place to relax or entertain while enjoying abundant sunlight and a gorgeous view. If you have a green thumb, consider conservatory sunrooms as an ideal place to grow and showcase your plants. Potted plants and flowers look amazing in sunrooms and improve the air quality, making it a more enjoyable and visually appealing room.
---
Increasing the square footage of your home by adding on an additional room is one of the most appealing home upgrades. Spaces like sunrooms or patio enclosures are excellent ideas that provide the comfort of being indoors with the beauty of outside scenery. Make the most of your upgrade by installing hurricane impact windows that provide protection from severe weather and increased energy efficiency.
Sunrooms are a luxurious addition that give you a multifunctional space. Use it for recreation or a hobby room. It can even elevate your mood by providing you with a place to enjoy the sunshine without exposing yourself to uncomfortable temperatures and weather patterns.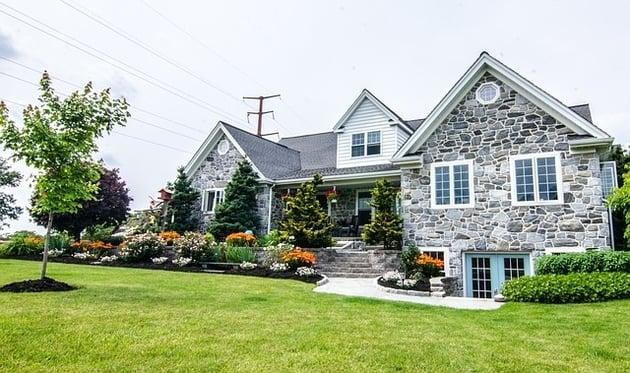 Finish Your Basement
Another fantastic way to increase the usable space of your home is to finish your basement. An unfinished basement is good for storage, but the damp and dark space is hardly welcoming. You can put the area to better use by converting it into a spare bedroom, living room, or a playroom for the kids.
Finishing a basement requires a lot of work, but provides a huge return with additional living space. You'll need to install flooring and drywall, but the empty space allows you to customize your project to suit your needs. Depending on the size of your basement, you could leave it with an open floorplan or divide it into several rooms.
Add a Home Office
Many potential homebuyers look specifically for spaces that can function as a home office. The trend toward working from home and monetizing hobbies demands that there is a dedicated space to perfrom necessary work tasks without interruption or distraction.
You can choose to convert a spare bedroom, den, or other existing space into a home office, or create an additional room. If you want to create room for multiple work stations or a large project, consider building a backyard addition.
Remodel the Kitchen
The kitchen functions as the central home in many homes. It's a gathering place for friends and family as well as a place to prepare meals.  A cramped and outdated kitchen is one of the biggest turnoffs for homebuyers.
Modern, open, and functional kitchen are what many prospective buyers want. Take a look around the space and identify what needs changed. Small upgrades like new faucets, light fixtures, and a fresh coat of paint are all good ideas. You can also replace or paint the kitchen cabinets to instantly give your kitchen a facelift. Add some new hardware with attractive drawer pulls and handles, and you won't recognize the space.
If your kitchen is currently hard to navigate and ill-suited to hosting company and having conversations, you may wish to remodel the entire area or find a kitchen renovation expert to handle the renovation process and create a more efficient layout. Include plenty of workspace, such as countertops and an island. Storage is always critical, so build in plenty of cupboards and closets. Finally, finish off your remodel by installing new appliances.
Focus on Curb Appeal
The exterior of your home is another great place to make some improvements and upgrades. Adding some landscaping elements like colorful flowers and trees or shrubs for shade and privacy are always popular curb appeal elements. You can also make a major difference by installing new garage doors.
Clean up the entire area to remove dirt and debris from the siding of the house and around the yard. If you want to make a major change, consider adding stone veneer to your home. This remains a sought-after choice for homebuyers. Or, start simple with some new house numbers, mailbox, and other small touches that have a big impact.
There are plenty of ways that you can improve the appearance and function of your home to make it more comfortable and appealing for yourself, and to increase the resale value. It's up to you how much time and money to invest. Even a few simple projects can make a big difference.