We're living in a time when inflation is rampant. Some individuals also find that their pay is stagnant. They're looking for any way to save money, and many of them are turning toward their energy bills.
If you're thinking about repairing or replacing your roof this year, you should know that the materials you use will go a long way toward determining how much you'll pay in energy bills.
Metal roofing might seem appealing, but you may not know that much about it.
If you've ever heard that a metal roof on your home can save you some money on your energy bills, that's correct. We'll explain why this is right now.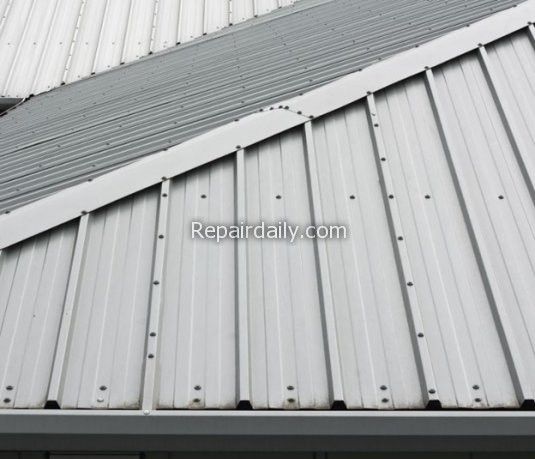 It Saves You Big Money in the Summer
There are some parts of the country that keep getting hotter every year. Each summer, seemingly, these regions break longstanding temperature records. These new records are then broken again the following year.
If you live in one of these areas, you need central air. You don't need to crank it up as high, though, if you have a metal roof.
The reason why is that metal roofs deflect the sun's rays. During the most punishing parts of the summer, you can expect to pay considerably less on your energy bills because you don't have to run your central air conditioner as high as you otherwise would.
Ventilation
Ventilation is another aspect of roofing materials that makes a real difference when you look at your energy bills during the hotter months. There are some roofing materials that simply don't provide very good ventilation. By their very nature, this feature is virtually impossible.
Metal roofing allows for excellent ventilation, though. If you install it the right way, hot air escapes from the home while cooler air is trapped inside. That's going to feel great when you get into July or August, and you'll feel good about it when you look at your monthly or quarterly energy bills as well.
Thermal Emissivity and Emittance
If you're not a roofer, you might not know much about thermal emissivity or emittance. These are important terms to understand if you're trying to save cash on your energy bills, though.
They are ways of measuring how you can cool your roof down when it's under the sun's direct heat. Emittance means how your roof can cool itself by emitting thermal radiation. Emissivity means how well your roof can release the heat that it has absorbed back into the environment.
If you mention these terms to a roofer and ask them to talk about them, don't be surprised if you get a whole sermon about why they matter. You don't need to understand the finer points of these two concepts, though. The main takeaway is that a metal roof delivers in both of these areas in a way that other kinds of roofing do not.
Ultimately, if you want to save money month after month and year after year, considering a metal roof makes a lot of sense.
FACEBOOK
TWITTER
INSTAGRAM
LINKEDIN
---

I'm so excited to tackle all my home improvement projects! From plumbing to DIY and cleaning - I'm ready to get down to work! #homerepair #homecleaning #plumbing #diy #fixerupper #realestate #renovation #interiordesign #farmhouse #diy #homedecor #hgtv #home #farmhousedecor #modernfarmhouse #farmhousestyle #fixerupperstyle #fixandflip #homerenovation #realestateinvesting #beforeandafter #homesweethome #remodel #realestateinvestor #interior #realtor #joannagaines #flippinghouses #countryliving #design #homedesign #farmhouseinspired #investmentproperty #bhghome #renovationproject #farmhousekitchen #homeimprovement #farmhouseliving #cottagestyle #decor #realestateagent #magnoliahome #homeinspo #magnoliamarket #kitchendesign #dreamhome #shiplap #construction #houseflipping #investor #farmhousedesign #architecture #farmhousechic #homereno #rusticdecor #reno #kitchenremodel #webuyhouses #magnoliatable #rentalproperty #fixerupperinspired #newhome #interiors #homeremodel
---