You might wonder how places with big kitchens, like restaurants and hospitals, produce large amounts of food daily. Aside from having chefs and dieticians that take care of the cooking and preparations, they also have a complex plumbing system, usually found behind an access door with a fire-rated access panel wall installation mount. This complex system helps make sure everything goes smoothly. A big kitchen comes with a lot of responsibility, and the plumbing system takes a lot of it.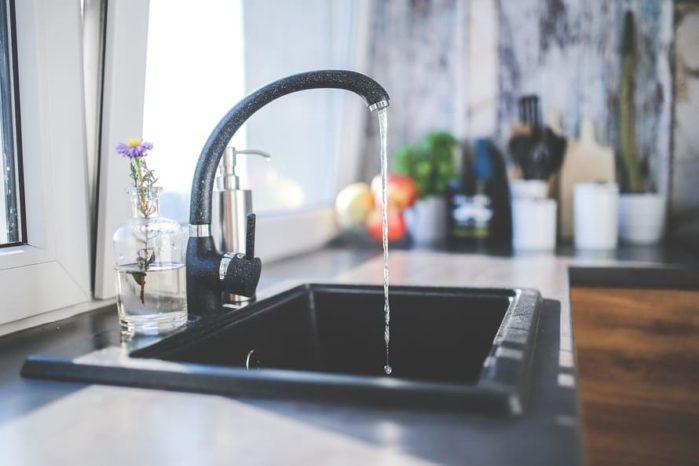 What Makes Plumbing in Commercial Kitchens Different?    
Aside from needing to meet code regulations, a commercial kitchen has a lot of plumbing fixtures and kitchen equipment. Commercial kitchens include bigger sinks, dishwashers, waste disposal, ice machines, soda machines, and much more. A commercial kitchen would need a properly functioning plumbing system to ensure that food cooking is safely done and avoid exposure to contaminants and germs.     
---
Compared to your ordinary kitchens at home, the plumbing system of a commercial kitchen is a lot more intricate as plumbing engineers would have to consider some additional considerations. To name a few:     
Hygiene and Cleanliness regulations:

owning a commercial property would require you to follow the rules and regulations. It is because you could cause potential harm to the public if you are careless. A large kitchen would require sanitary and hygiene inspections from time to time to ensure the safety of the food.    

 

Efficiency:

A plumbing system in commercial kitchens needs to be efficient. The amount of food coming in and out and the cleaning of the utensils and kitchen equipment needs to be efficient to avoid delays. Keep in mind that efficiency should not affect the quality.    

 

Location of kitchen equipment:

A plumbing engineer would also need to know the map of the kitchen. They would need to know where to place most of the equipment, like the waste grinder, the faucets, drains, etc. Doing so will ensure that the pipes for clean water and the lines that handle waste are not too close.    

 

Heavy-duty cleaning:

The plumbing system of commercial kitchens must also be ready for heavy-duty cleaning. You should always check the water pressure and have routine maintenance of the pipes to ensure that the water will flow continuously to avoid problems.    

 

Safety regulations:

You should also ask health officers and other experts to ensure that your building follows codes and protocols. Without this, you could be closing your business any time soon. Some places are stringent when it comes to commercial spaces. More so if the establishment serves food in large quantities.    

 
Plumbing Systems in A Commercial Kitchen   
There are several other plumbing systems in commercial kitchens that you may not find in your home or commercial establishments that do not serve much food. A plumbing engineer would have to work on the following additional systems:   
Hot Water: There is a need for hot water in commercial kitchens because of the cleaning and sanitizing requirements of the kitchen utensils and equipment. This includes the kitchen hoods and even stoves.     
Cleaning Drains: This would also include waste flow. When cleaning dirty plates, equipment, and utensils, the drains should connect to pipes and plumbing that follow specific protocols. Some places require that these drains immediately connect to waste disposal containers or areas.    
Backflow Prevention: Backflow is the undesirable reverse flow of contaminated water. A plumbing engineer should know how to prevent this by ensuring proper pressure and connection of pipes to avoid the contamination of pure and clean water.    
What Affects Commercial Plumbing Requirements?   
Depending on your country or region, many factors could affect the requirements of a commercial kitchen and its plumbing system. Aside from hiring a plumbing engineer to work with you, you would also need someone who knows the workings of a commercial kitchen. These two experts can help ensure that the kitchen design and the plumbing system work together.     
You would also need to know about the regulations and laws regarding commercial kitchens. Aside from the need for a fire-rated access door for fire prevention, you would also need to know about health regulations. Since a commercial kitchen serves several people a day and deals with exposure to different elements, you must ensure it passes sanitary rules to avoid spreading diseases from waste and unsanitary practices.      
Keep the Plumbing System Working    
If you already have the kitchen design and the plumbing system design ready, all of which follow regulations, you now need to know the importance of maintenance and cleaning. An access door that grants a cleaner, or expert, easy access to your plumbing systems can make all the difference.     
You must inspect the systems continuously to ensure quality and safety. Leaks, especially in plumbing systems, are common, and you should be able to address problems like this right away. Know more about the common issues you might have to deal with regarding plumbing systems, especially in commercial kitchens:     
Leaking Pipes    

 

Blocked Drains    

 

Mould or Fungi Growth 

Clogged Toilets    

 
Takeaway
Avoid all this by having regular inspections and maintenance of your plumbing systems. Doing so is not only to ensure that your business runs smoothly but also to ensure the safety of your employees and customers. A plumbing system that is not 100% working can cause many problems that can be bad for business.