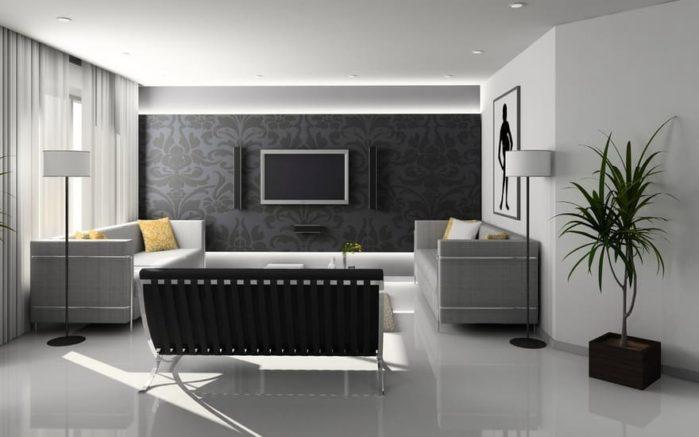 When it comes to getting the best experience for listening to music, nothing can beat a live show with your favorite artists. The next best thing is home audio Nashville, which allows you to listen to the highest quality audio in all of your home's rooms for a truly immersive audio experience.
Learn more about whole-home audio, how it works, and its associated costs below.
What is Whole-Home Audio?
The term "whole-home" audio can refer to many different configurations, but the main premise is that music, podcasts, audiobooks, or whatever other forms of audio can be played in multiple rooms at once. This is fantastic for people who want to listen to music while doing chores in various rooms, host lots of get-togethers, or simply enjoy the feel and sound of surround sound.
Whole-home audio used to mean purchasing several speakers and having them connected by intricate webs of wires all around your home. These days, many of the audio components are wireless and even hidden in the construction of your home, and they deliver a quality of sound that is far superior to systems of the past.
How Are Whole-Home Audio Systems Controlled?
Many whole-home audio systems today are controlled by tablets mounted on the wall of a common area or an audio app on a user's smartphone. Sound systems of the past relied on radios or CD players, which can still be installed by some companies, but most prefer to use the near limitless collections of music available on music apps.
What Components Are Included in Whole-Home Audio Systems?
Aside from the control panel, whole-home audio systems typically include a few key components. Most importantly is speakers, which are available in a wide variety of styles. A home audio professional will be able to take a look at the space you're working with and determine the number of speakers, and type of speakers, that will give each room the best quality sound.
In larger rooms, this may consist of floor-standing loudspeakers to produce higher volumes, while smaller rooms may benefit from in-ceiling speakers. Fortunately, you are the one that ultimately gets to decide which types of speakers will go in each of your rooms.
Another important component is amplifiers, which will have to match up with the power requirements of the speakers chosen. There are numerous factors that must be considered when it comes to amplifiers, which is why it's best to rely on audio experts to help you determine exactly what you need.
Finally, preamplifiers are also a pivotal aspect of whole-home audio systems, as these devices are what provide the actual connectivity and volume control across your music sources.
The Bottom Line
There are several benefits a whole-home audio system can provide, but the process of selecting which type of system can be an overwhelming endeavor for many homeowners. Once you have enlisted the help of an expert and get your new system installed, you'll be glad you took the plunge and invested in a whole-house system to help you enjoy your music no matter which room you're in.
FACEBOOK
TWITTER
INSTAGRAM
LINKEDIN
---

I'm so excited to tackle all my home improvement projects! From plumbing to DIY and cleaning - I'm ready to get down to work! #homerepair #homecleaning #plumbing #diy #fixerupper #realestate #renovation #interiordesign #farmhouse #diy #homedecor #hgtv #home #farmhousedecor #modernfarmhouse #farmhousestyle #fixerupperstyle #fixandflip #homerenovation #realestateinvesting #beforeandafter #homesweethome #remodel #realestateinvestor #interior #realtor #joannagaines #flippinghouses #countryliving #design #homedesign #farmhouseinspired #investmentproperty #bhghome #renovationproject #farmhousekitchen #homeimprovement #farmhouseliving #cottagestyle #decor #realestateagent #magnoliahome #homeinspo #magnoliamarket #kitchendesign #dreamhome #shiplap #construction #houseflipping #investor #farmhousedesign #architecture #farmhousechic #homereno #rusticdecor #reno #kitchenremodel #webuyhouses #magnoliatable #rentalproperty #fixerupperinspired #newhome #interiors #homeremodel
---