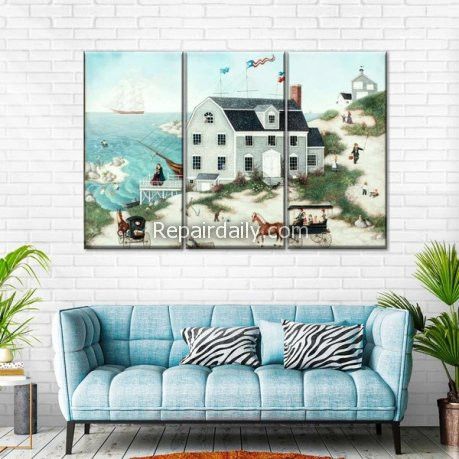 Is your couch starting to look the worse for wear? It doesn't take long for your furniture to need replacement when you have children. While it might be tempting to get another cheap couch instead of spending money on real living room furniture, you should really think about switching to a sectional instead.
Why? Here are several ways you will benefit from having a sectional in a home with kids.
---
More versatile seating
You can create a large amount of seating in an awkward space when you get modular sectionals. A modular sectional comes with the option of several different pieces that can be fit together to form one sectional. The advantage here is that you have the freedom to design seating that works for your living room.
Sectionals can also give you a lot of seating options, even when going with cheaper models that don't offer as much flexibility in seating design. You can get them with a chaise lounge on one side or reclining seats on the ends, making it the perfect solution for the family that likes to watch movies and play games together. In particular, there's plenty of room for kids to sprawl out and fall asleep in front of the tv.
Plenty of open floor space
Children should have as much space to play as possible, throughout your home. If there is a snow day, or a rainy day, or just a day when there is nothing to do, you'll need to be able to give your children space to be productive and creative with their play. Sectionals give you more seats in a smaller compact space so that you don't have to sacrifice seating to have an open living room design.
Offer temporary sleeping quarters
Sectionals are great if you are going to have a lot of kids staying over for the night, or if you are going to have adult overnight guests. You don't have to get a couch to have a sleeper sofa. Ditch the limiting couch for sale sectional that includes a pull out bed at a reasonable price. Combined with a chaise lounge on one side, you could sleep up to 2 adults and a child on your sleeper sectional.
Most are easy to clean and maintain
Sectionals are such a huge hit with families that furniture designers have started making them easier to clean and maintain than ever before. Look for sectionals that have removable cushion covers that can be tossed in the wash. (Note that you may need to air dry rather than machine dry.) When you get polyester or polyester blend upholstery and scotch guard it, you'll be less likely to have stains that can't be removed.
The Bottom Line
Getting a sectional isn't as expensive as it used to be, and with all of the options available there is no doubt that you can find the perfect one for your family. Browse online furniture stores for more ideas of how a sectional could transform you family time.
FACEBOOK
TWITTER
INSTAGRAM
LINKEDIN

I'm so excited to tackle all my home improvement projects! From plumbing to DIY and cleaning - I'm ready to get down to work! #homerepair #homecleaning #plumbing #diy
---
---
---