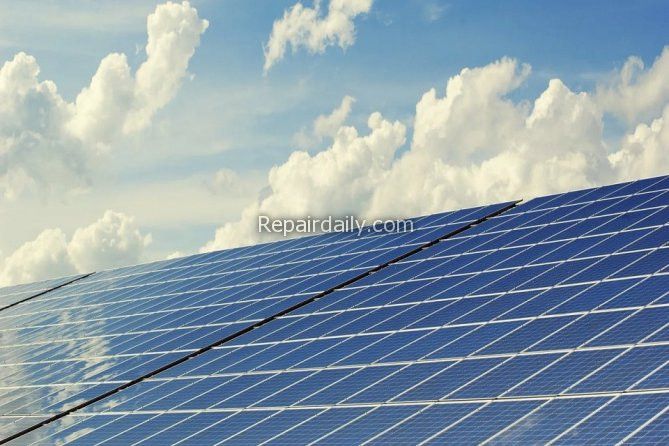 We live in an electric age. The bulk of our day-to-day functions relies on the availability of electricity. Therefore, having a consistent supply is vital to all aspects of living, from performing personal care activities to completing necessary work functions and even most relaxation activities. However, energy costs are also experiencing a significant increase. These upticks make utilities a substantial financial burden in many households. In turn, more homeowners are looking for more reasonably priced alternatives- thus driving up interest in solar energy.
Solar power is an emerging technology experiencing a lot of growth due to higher demand. This expansion has its roots in two main driving factors: the need for more robust environmental conservation and an alternative yet cheaper energy source. As a result, there are more companies beginning to meet the demand for solar equipment manufactured to help harness this valuable resource. And while the premise that solar power is a good alternative, the question remains, are solar panels really cost-efficient?
---
The answer may vary, depending on a few key factors.
First, Consider How They Work
Solar panel design and operation primary rely on one aspect- the sun. After all, it is in the name. These panels utilise photovoltaic (PV) technology to convert light into electric energy.
Therefore, they rely upon the sun to be able to operate fully. This reliance then plays into other factors determining how cost-effective the panels really are.
Next Tie In the Other Considerations Governing Installation
There are numerous considerations to account for before you install solar panels. They include:
Your location- where do you live? How much daylight do you receive in that area? Note that the question asks for the amount of daylight rather than sun exposure. This difference, while subtle, is a testament to the fact that technological advancements have made solar panels less reliant on direct sun and more on exposure to daylight. So, you must take your home's orientation into account and use it to determine the amount of sufficient light you will get.
Your consumption- If your household utilises a lot of electricity, then solar panels may be instrumental in helping to lower your utility costs. However, any such benefits will only be readily present in certain instances. So, for example, if the bulk of your consumption occurs during the day when daylight supply is most abundant, then your panels will be very advantageous. On the other hand, if your primary use is at night, then you will not observe any significant boons unless you link your solar panels to a system of solar batteries.
Your budget- This factor is crucial and not as straightforward as you may think. While solar power may help you save on electricity costs, a significant monetary infusion is still required when installing solar panels. However, once they are in place, you will also gain a satisfactory return on your investment with time.
Your plans- Do you own your home? If so, how long do you plan to live there? These questions play a significant role in how cost-efficient any solar panels you install will be. So, if you plan to be in your home for a long time to come, then the panels will prove to be sufficiently effective. Conversely, if you expect to be moving to another space, while they will increase your current home's value, you will also have to contend with the installation costs for a new system.
Solar panels avail the means of acquiring necessary electricity at cheaper rates. Therefore, you can rest assured that they are a sufficiently cost-effective option once fully operational.