As much as we love the natural light and views that windows provide, they can also be a source of unwanted heat and glare, especially during the hot summer months. This is where custom solar screens come in. 
As per a report by Allied Market Research, solar shading systems are an effective solution to prevent the infiltration of sunlight into buildings. Due to their capacity to prevent overheating in both residential and commercial spaces, they are growing in popularity. These systems offer strong architectural solutions and features for solar protection and shading, making them a preferred choice for many.
In this article, we will explore why custom solar screens are the way to go and the benefits they provide.
---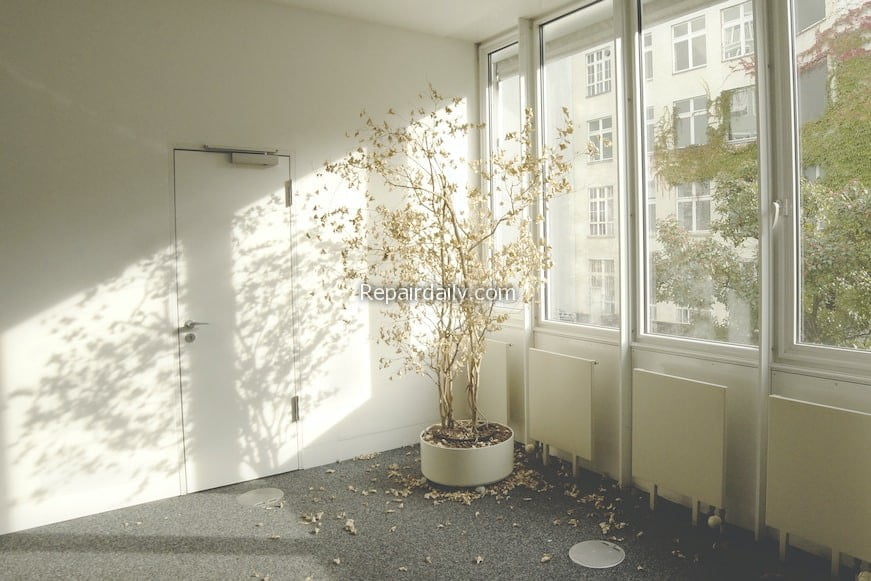 Maximizing Energy Savings and Comfort
Custom solar screens offer superior energy savings and comfort compared to traditional window treatments. You can limit the amount of glare and heat that enters your house using solar screens, resulting in cheaper energy costs and a more pleasant indoor atmosphere. 
A report by Stratis Research highlights that solar control films have become crucial components for both residential and commercial buildings. In commercial buildings across the U.S. and Europe, heat gain through windows makes up for roughly 25-30% of the cooling energy demand. This emphasizes the importance of solar control films in lowering energy consumption and increasing energy efficiency.
Thanks to online retailers, customers can enjoy all the custom solar screen benefits without having to leave their homes. Quality Window Screen has been involved in creating custom solar screens and windows that can be delivered directly to customers' doorsteps. Some businesses provide free installation services for the screens too.
There are several factors to consider when selecting a custom solar screen supplier. Look for a business that specializes in custom solar screen design and installation. They should offer a range of high-quality fabrics and colors, and provide excellent customer service. Additionally, check for warranties and guarantees to ensure that you are getting the best possible product.
Preserving Your View and Furniture
While solar screens are effective at blocking out unwanted heat and glare, they don't obstruct your view of the outside world. With custom solar screens, you can enjoy your view without having to worry about harsh sunlight. 
Additionally, solar screens can shield your furniture and other possessions from the harmful effects of UV rays. Over time, UV rays can cause furniture and other belongings to fade or become discolored. With solar screens, you can extend the lifespan of your belongings and prevent costly replacements.
A post on KamloopsNow emphasizes the damaging effects of long-term UV exposure on hardwood floors, carpets, and rugs, which can cause warping or fading. To prevent such damage, the post stresses the importance of investing in solar shading systems.
Enhanced Privacy and Security
Solar screens can improve the privacy of your house or building. They allow you to enjoy natural light without being concerned about prying eyes. 
Additionally, solar screens can enhance the security of your home or building by providing an additional layer of protection against potential intruders. 
Solar screens are made from durable materials that can withstand damage from weather and debris too.
Traditional vs. Custom Solar Screens
While traditional solar screens are available in stores, custom solar screens offer numerous benefits over pre-made screens. Custom solar screens are made to fit your windows perfectly, ensuring maximum effectiveness and energy savings. 
Additionally, to complement the style of your house, custom solar screens are available in a vast array of materials, hues, and patterns. Custom solar screens also offer better durability and longevity than pre-made screens, as they are made with higher-quality materials and craftsmanship.
Another advantage of custom solar screens is that they can be designed to meet specific needs, such as increased privacy or improved ventilation. For example, if you want to enjoy the outside view but still maintain privacy, you can opt for a screen with a higher openness factor, which allows more light and airflow while reducing visibility from the outside.
Conclusion
In conclusion, custom solar screens are an intelligent purchase for both home and business settings. They offer numerous benefits, including energy savings, enhanced privacy, and protection for furniture and belongings. Custom solar screens may also be made to meet the demands and aesthetics of any place. 
As the demand for energy-efficient solutions increases, custom solar screens have become a popular choice for those looking to reduce their carbon footprint while maintaining the comfort and aesthetic of their home or building. Overall, custom solar screens are a practical and sustainable option for anyone seeking to improve the functionality and efficiency of their windows.