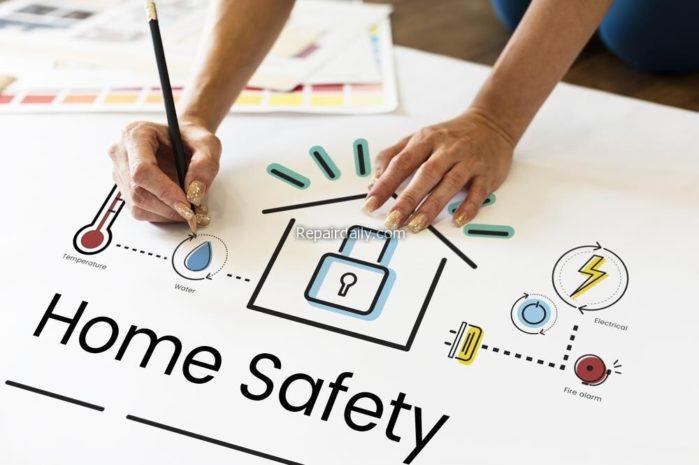 Most Canadians will spend a lot of time indoors. With the harsh, long winters that blight the country every year, it should come as no surprise.
Household hazards can pose a threat to you and your family. Here is a closer look at some of them and how to can manage the risks to make your home safer.
---
Control the Quality of Your Household Air
The air we breathe is important, but the quality of our household air often goes overlooked. There are a few things anyone can do to improve the quality of the air in their home.
Carbon monoxide is often called the silent killer. This odourless, colourless gas is a by-product of burning natural gas. You can buy carbon monoxide detectors and place them near potential sources. These will warn you if carbon monoxide is being released.
Radon gas is another dangerous, toxic gas that can form a part of our household air. It is radioactive and is the second-highest cause of lung cancer after smoking. Radon test kits are widely available. Check out these radon test kit in Ontario, these will test for radon gas in your home. These will let you know if you have a radon gas problem that you need to address.
Reduce Household Hazards
There are many hazards around the home that can cause injuries. Slips, trips, and falls cause thousands of injuries a year in households across Canada. These are easily preventable.
Keeping a tidy home can help you reduce the risks of injury to you and your family. High-traffic household pathways, like the route from your living room to your kitchen, should be kept free of hazards.
Common household chemicals are a hazard in the home, especially to young children. Keep strong cleaning chemicals out of a child's reach. Store them under lock and key if you can. Flammable chemicals, like paint thinners or varnishes, should be kept outside of the home to reduce the risk of fire.
Deal with Mould and Tackle Humidity
Damp patches on walls or on ceilings can be a sign of excess humidity in your home. These can promote the growth of mould in your home which can be harmful to you and your family.
People who live in a home with a mould problem will often suffer from eye, nose, and throat irritation and coughing and mucus build-up. Mould can also trigger allergic reactions and asthma attacks. If you think you or a member of your family have a health issue caused by mould, contact your doctor immediately.
Small patches of mould are easy to deal with. You can use a damp cloth and dish detergent to clean it away. Bleach is not necessary. Be sure to vacuum the area afterwards to capture any loose spores. Larger mould problems require a professional team to remove them. Make sure you use some personal protective equipment like gloves, goggles, and a mask when cleaning the mould.
Keeping your family safe is a top priority. Now you know some of the common problems that can affect your home you can take steps to protect yourself and your family.
FACEBOOK
TWITTER
INSTAGRAM
LINKEDIN

I'm so excited to tackle all my home improvement projects! From plumbing to DIY and cleaning - I'm ready to get down to work! #homerepair #homecleaning #plumbing #diy
---
---
---