Old Man Winter brings more than just snow and sub-zero temperatures. If you live in a state like Michigan or Minnesota, the season's cold, harsh weather can challenge your home's plumbing system. If you don't properly winterize your home against the season, you could be dealing with one of the following plumbing issues soon.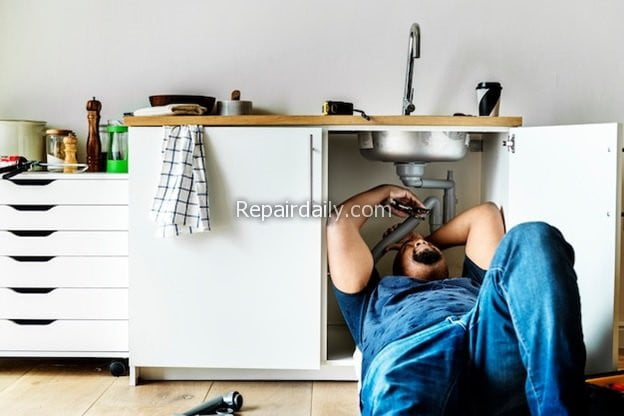 1. Water Heater Stops Working
Nothing beats a long soak in a hot bath when it's cold outside. But your water heater might struggle to heat the water you need for that tub.
---
If your heater has stopped working, check that it still has power and gas. You should also check that it hasn't tripped its thermostat limit. If this has happened, you can reset it and set your water temperature to 120°F.
2. Sump Pump Issues
Sump pumps are popular in Michigan because they remove melting snow away from foundations. Problems with this appliance could lead to flooding.
In many cases, this issue is caused by ice and snow. Turn off the appliance before looking for obstructions around the discharge outlet. Removing any blockages and applying heat to this area may melt the clog.
3. Frozen Indoor Pipes:
Issues with the insulation around your basement and exterior walls mean your home might be unable to keep these areas above freezing. If the temperatures outside dip low enough, it can free the water in these pipes. This will stop water from flowing to your faucets.
In the worst-case scenario, you could be dealing with a burst pipe as the ice expands!
Like the sump pump, heat is necessary to unfreeze your pipes. Turn the faucets open and apply heat to the frozen pipes. If you can't get at the pipes in question, shut off your main shutoff valve to avoid a burst pipe.
How to Afford a Professional Fix
While DIY may help you avoid calling for a plumber, some things are better left for the professionals. Unfortunately, a house call isn't cheap. It's even more expensive if you need to call a plumber over the holidays. Here are some ways to help you cover this unexpected cost:
1. Use a Line of Credit
If you're just short of what you need to cover your bill, consider putting your plumber's invoice on a line of credit. A line of credit gives you some more time to pay what you owe, as you can pay in increments.
If you don't already have a line of credit, go online to compare the options available in your state. You can do that by trying this search on for size: line of credit Michigan. This helps narrow down financial institutions licensed to lend in your state. If approved, you may use a line of credit in Michigan online to cover unexpected plumbing emergencies, like frozen pipes.
2. Talk to Your Plumber
If you can't qualify for a Michigan line of credit, try talking to your plumber about a financing option. Some plumbers let you pay what you owe in installments over multiple months.
Like using a Michigan line of credit online, this option may come with interest and finance charges. So, make sure you find out the full cost of this arrangement before you agree.
At the End of the Day
While the winter's cold weather doesn't guarantee a plumbing catastrophe will happen, it does increase your chances of running into problems. These tips will help you out in a pinch!