New roofing and roof repairs are among the costliest expenses of home ownership. They are also one of the most important areas of your home to maintain, so if your roof is leaking or it was installed over 20-25 years ago, you have little choice but to be proactive and spring for a new roof.
This is especially true if you're considering selling or buying your home in Hamilton. The age and condition of a roof are one of the first things buyers ask about a home for sale, and many will remove a home from consideration if the warranty is about to expire because of the possibility of having to incur that expense.
So if you need to repair your roof, you also need to know why it's so expensive.
---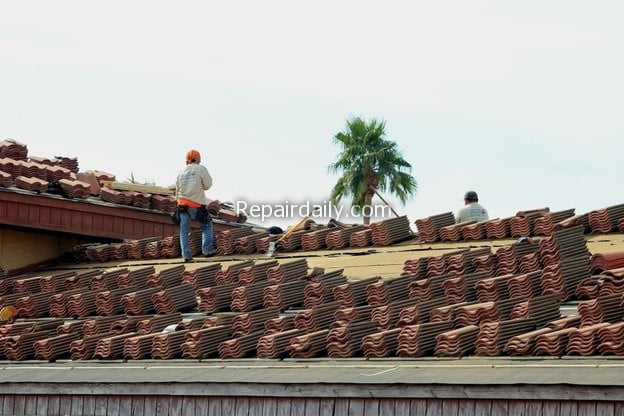 Labour
The labour costs for installing a roof have a significant impact on the total cost of a roofing job, so it's crucial to know exactly how labour is calculated on an estimate and where the money is going.
Many roofing companies often employ a general contractor who meets with homeowners, inspects the roof and writes the estimate. When a contract for services is signed, they oversee the purchasing of materials and the logistics of equipment needed to complete the job. Many will then subcontract the work to another construction company, a crew of roofers who perform the labour of removing the old roofing, making necessary repairs and installing the new roof.
This is a common practice in the roofing industry, and the reason is straightforward enough – it's cheaper for them than keeping employees. When you meet with roofing contractors, ask if they use subcontractors and whether that's reflected in the labour cost. Keep in mind that a contractor's overhead is usually built into their rates, so if they're not paying staff or they don't have an office, equipment or a shop but are charging the same rates as large in-house contractors, it's fair to ask why.
You also need to know if they screen and vet subcontractors and if the roofers they contract carry their own insurance coverages. If the contractor tells you that subcontractors are covered under their policy, ask for a copy and confirm this for yourself. If a roofer is injured on your property, there's a chance you may be financially liable for their injuries, and if they damage your property, your policy might not cover it.
The Size and Overall Square Footage of Your Roof
The amount of surface area to cover on your roof has a direct impact on the total project cost in both labour and materials. Roofers usually charge per square foot of your roof's total surface area. That area can be significantly greater than the square footage of your home's foundation. This is due to factors like your roof's shape, slope, the number of peaks and valleys and the areas of the roof, like the chimney, vents, pipes, etc., that won't be shingled and should not be included in the calculations.
Shingles, Building Materials and Equipment
When you get an estimate from a roofing contractor, ask for the brand name of the shingles they will use, or if you've done your own research and have a preference, ask if they're able to source them at a cheaper rate.
As a rule of thumb, you should always get at least three estimates for home renovations. This allows you to compare quotes and confirm whether or not a contractor is overcharging for materials.
FACEBOOK
TWITTER
INSTAGRAM
LINKEDIN

I'm so excited to tackle all my home improvement projects! From plumbing to DIY and cleaning - I'm ready to get down to work! #homerepair #homecleaning #plumbing #diy
---
---
---