Converting your garage into an apartment can be a serious job, but it can also be a perfect solution if you'd like to have family members closer or make some extra money by renting out the apartment. If you don't have much to store in the garage and don't mind parking your vehicle in the driveway or on the street, making your garage into an apartment can be a great idea. 
Here are a few things you need to keep in mind as you consider whether to convert your garage into an apartment: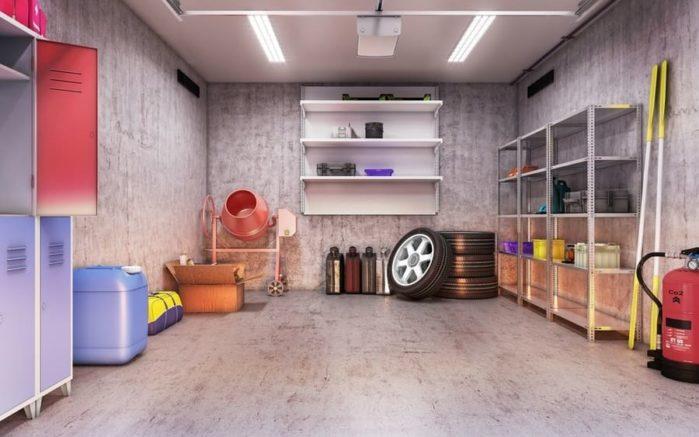 ---
Before you Start:
Make Sure It's Allowed 
Before you start drawing up plans to change your garage into an apartment, look up the laws in your area. Zoning laws may restrict whether you can make the change. 
If you belong to a homeowners' association, they may have restrictions on what kind of renovations you can do or exactly how renovations need to be done. Make sure to look into every regulation that may affect your garage conversion before you go any further. 
Plan the Space
How you plan out a small space like a converted garage apartment will make a tremendous difference in how well it works as a living space. Do you want to install an interior wall or two to make it feel cozier? Maybe an open concept with a private bathroom is a better option. The right answer will depend on how big your garage is, what your budget is like, and your personal preferences.
Add the Bare Minimums to Turn It into an Interior Space
Most garages are pretty bare-bones, with concrete floors, walls without insulation, and exposed rafters. In order for you to turn your garage into an apartment, you'll need to make it into an interior space. 
While you may decide to take on the essential renovations yourself, most people will be more comfortable hiring a professional to do these kinds of significant improvements. You may also need a contractor who is licensed, especially if you want to rent out the apartment.
Plumbing and Wiring
Most garages have some basic electricity installed, but you'll likely need to run more outlets in order to make the space comfortable as an apartment. Plumbing will need to be installed for the bathroom and the kitchen.
Windows
Most garages only have one or maybe two windows at the most. Because a converted garage apartment is such a small space, natural light can go a long way. Consider installing at least two or three windows and making them as big as possible to make the space feel airier and less claustrophobic.
Insulate 
Most garages don't have any insulation at all, while others have only very minimal insulation. You want to provide good insulation to maintain temperature control in the apartment. You'll definitely want to insulate the walls, but you may also decide to insulate the floor and/or ceiling depending on your climate.
Provide Separate Climate Control
Whether you have family or renters staying in your converted garage apartment, they'll need access to their own climate control. A wall air conditioner is the perfect solution, as it allows independent control of the temperature in the room and works very well to control temperature in such a small space. A refurbished wall AC unit can be quite affordable and almost instantly enable great climate control. 
Install a Kitchen and a Bath
By law, an accessory dwelling unit has to have a kitchen and a bathroom. Keep in mind that while you'll need to install interior walls for the bathroom, this isn't necessarily important for the kitchen. 
You can create an open-concept plan with the kitchen and living area sharing a space and separate walls for the bedroom and bathroom, or you can create a studio with the sleeping area, living room, and kitchen all sharing a space. Changing the flooring where the kitchen is or adding a little half wall or bar can do a lot to create a sense of space even if there aren't interior walls.
Add Something Extra
Something Fun
The line between cozy and feeling like you're living in a garage can be thin. Make sure you save some money in the budget to do some fun things to make your new garage apartment feel like home. 
A skylight can be a great way to make the garage feel bigger, let in natural light, and offer a playful space. A barn door leading into the bathroom or through an interior wall can add a splash of charm. Think of things you can add that will make somebody fall in love with the apartment.
Create an Outside Space
Adding a little porch or some flower beds outside of the apartment door can make the space feel a lot more like home. Try installing a picnic table with an umbrella, adding a couple of rocking chairs, or doing something else to create a little outside gathering area. Even a tiny plot of outside space like this can make a garage apartment feel a lot bigger. 
Is Turning a Garage into an Apartment a Good Investment?
Most people find that converting their garage into an apartment is an excellent investment. Adding this livable space creates additional square footage, which makes your home look more attractive to potential buyers.
A garage apartment can always generate income for whoever owns the house, which can be a huge attraction when selling your home. On the other hand, you will be sacrificing your garage in order to make an apartment. 
Potential buyers who would prefer a covered garage may choose not to buy your home because of the apartment. That said, for the most part, a garage apartment is a solid investment in your home. 
Get More Living Space by Turning Your Garage into an Apartment
Turning your garage into an apartment can offer living space for a family member or loved one or be a source of revenue if you rent it out. It can also improve your property value. A garage renovation is a significant renovation, but you may find that it pays off tremendously. 
FACEBOOK
TWITTER
INSTAGRAM
LINKEDIN

I'm so excited to tackle all my home improvement projects! From plumbing to DIY and cleaning - I'm ready to get down to work! #homerepair #homecleaning #plumbing #diy
---
---
---