Radiators are essential in any home, especially in the winter. The design of the radiator you go for can also really affect the style of your rooms too, so it's crucial that you pick the right one. There are lots of different types of radiators out there too, so you may be unsure which one to for. Each radiator can also have different uses, meaning you may have to change up the style depending on which room you're renovating. So, to help, we've gathered the 5 types of radiators and collated their best uses. Keep reading to find out more…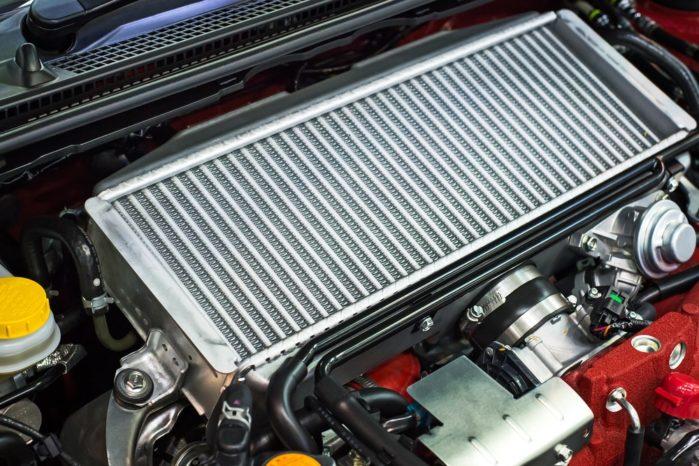 1. Vertical Radiators
A vertical radiator is a lot taller than your regular household one that you're probably used to seeing. They can even reach from the floor to the ceiling, really giving you a stylish, yet simple look. They're also great if you don't have a lot of space lengthwise, so they can really be beneficial in smaller rooms. Vertical radiators enable you to have the same amount of heat, and may even more so, without taking up all your wall space. These gorgeous radiators can also serve as a centrepiece in your home, creating a bold statement and providing you with lots of warmth at the same time. They can also help reduce heat loss as they warm the room from top to bottom, ensuring you retain as much toastiness as possible. They can also come in lots of different colours and finishes, so no matter the overall design of your room, you'll be able to find one that suits it.
---
2. Horizontal Radiators
The most common type of radiator that you'll likely see in most homes is the horizontal one. These radiators tend to be placed under windows as they fit the wide gap perfectly. Made of flat panels, these heaters are an easy way to save space and heat your home at the same time. Even if you have a tiny amount of room to try and fit one, you'll be able to locate one that's small enough. You may find that having a small horizontal radiator actually saves you money on your bills too! These compact heaters work brilliantly in bedrooms as these tend to be on the smaller side when it comes to size. The vintage style of these radiators will also suit numerous home décors and can add a touch of traditionalism to your home. They're also easy to replace as they're one of the oldest radiator types. This means finding a professional who can fit them is quick and sometimes cheaper too!
3. Column Radiators
A column radiator is extremely traditional looking and is made from columns of tubes that are connected at the top and bottom. This then allows the heat to travel up and down them, creating an evenly distributed warmth. Sometimes known as Victorian radiators, nowadays come in a variety of styles so if you want something a little more modern, you can still have a column radiator. Having such a large surface area makes them ideal for heating bigger rooms such as kitchens and living rooms. These heaters are often said to actually be more efficient at heating up a room and for keeping it warmer for longer. So, if you've got an exceptionally cold house, you might want to check out a column radiator.
4. Heated Towel Radiators
A heated towel radiator is a great addition to any bathroom, but it can also be used elsewhere too. Kitchens are another area with a lot of steam and wet towels, so fitting a heated towel rail can be a brilliant extra to the room. Generally, these towel rails are pretty small but that doesn't mean they don't bring a good deal of warmth to a room. Some people find that having a towel radiator in the bathroom is more than enough to keep it warm. Although their main function is to keep your towels dry and fluffy, the amount of heat they give off can work wonders in a chilly bathroom. Don't be afraid to make use of the interesting radiators in your home. They can do plenty more than just heat the towels!
5. Designer Radiators
If you're wanting to bring a little touch of luxury to your home, then you definitely need to take a look at designer radiators. Your radiators don't have to be something in the background, you can actually bring them to the front and have them as a staple piece of furniture. You can find mirror radiators which seem like a radical design but can really bring more light into the room. Acting as a reflective surface, these radiators can be a great focal point in any room. You could go for something that's not a traditional radiator shape too. You can now find curved radiators or ones that are in the shape of a wave. These can be ideal if you're the type of person who likes to do things a little bit differently. Designer radiators can also be used in any room of the house, so you could even have different ones in each room. If you want to liven up your home, be sure to add some designer radiators to your list!
Radiators can do a lot more than just heating up the room. In fact, they can really bring a touch of style and show off your personality. From vertical ones to designer ones, there are so many options to choose from. Really, there's no right or wrong answer either, meaning you can put any radiator wherever you want…as long as it will fit! Why not change up your home and give a different radiator a chance? You'll be surprised at the difference it can make!
FACEBOOK
TWITTER
INSTAGRAM
LINKEDIN

I'm so excited to tackle all my home improvement projects! From plumbing to DIY and cleaning - I'm ready to get down to work! #homerepair #homecleaning #plumbing #diy
---
---
---