The construction industry becomes more and more crowded every day, and to keep ahead of the competition, roofing companies have to stay on top of their game as well. The best roofing contractors stay up to date with the latest trends in home additions, like skylights, which you can read more about on universalrfg.com.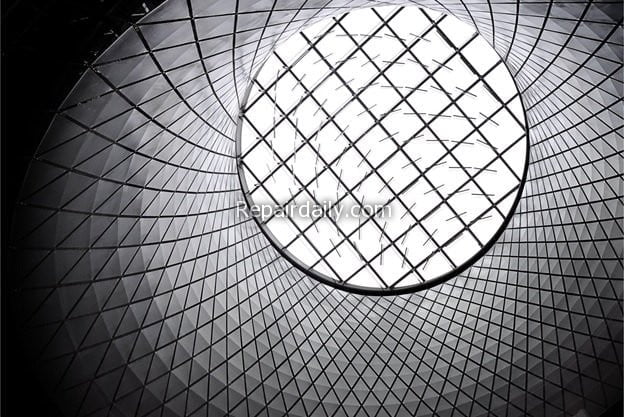 The wisest decision possible is to assign the installation of your skylights to the same roofing company that installed your roof as they will know all the details of your roofing system the best. This article provides several reasons why roofers can also be trusted with skylights.
---
Ask for Expert Advice On Skylights Before Anything Else
Before jumping straight into the process of installing skylights, some preventive measures should be taken to ensure the stability and durability of your investment. Asking for the advice of a roofing contractor is the best way to establish the details of the installment. Furthermore, an Indianapolis roofing contractor will inspect the roof of your house and make a detailed plan for the skylight placement.
They will take into consideration the size and shape that you suggest and advise you on the best decision regarding your skylights. Now, some shapes might be harder to achieve than others, but it's important to trust your roofing contractor if they advise against a certain skylight size or shape.
Roofers consider many aspects when placing skylights, including durability, the amount of light they let in, and ventilation. However, they will always prioritize your roof's integrity and stability and inform you of what can or can't be done. Since the roofing contractors that you wish to hire most likely have performed dozens of skylight installations, they will most certainly have the necessary experience to achieve your desired result.
It's important to note that not all roofers do skylights, only those that are qualified, and in the case of the roofing contractor that you wish to hire, ensure that they have completed similar projects beforehand.
Where Should You Place Skylights in Your Home?
When discussing placement, you may have your heart set on a specific location for your skylight. But before making any decisions, it is best to find a roofing expert that will help you figure out the best place for installation.
The positioning of your skylight is mainly dictated by the position of your home's rafters. Your roofing contractor can figure out where they are to ensure the skylight is placed in the optimum position.
You shouldn't get frustrated if the skylight placement is not possible in your desired spot. Safety and efficiency are more important, and your skylight will look great nonetheless.
The best part about installing skylights is that they are quite affordable, and in some cases, they might even increase the value of your home. Roofers know all there is to know about roofs, and you can trust them with the installation of skylights since they understand the structure of your home, and what it can sustain.
When Should You Install a Skylight?
A skylight installation should occur under proper conditions to perform at maximum efficiency for a long time. For this reason, factors such as weather conditions and season are important for the time when the skylight is installed and the kind of conditions that it will be subjected to.
This detail is essential because it can prevent further damage caused by moisture if, for example, the skylight is installed during a rainy day or a snowfall. Since roofers usually repair roofs that are damaged by hail, wind, or moisture, they will know exactly how to protect your roof during the installation of your skylight.
It's important to get ready for the changes that will follow as installing skylights on your roof takes a couple of days, and this means noise, debris, and a lot of dust.
Choose The Right Sized Skylight
Every time you have a house project in mind, don't be afraid to go big, especially for windows. If you choose a skylight that is too small, you may discover that it has no effect on your room and that the amount of light it lets in is insufficient.
More natural light is beneficial for your eyes, your home, your plants, and your electricity bill. Even if you invest a bit more into a larger skylight, the benefits it provides will be worthy in the long run. Ask your roofing contractor if they have done a similar skylight shape to the one you desire, and inquire about the size that provides the best light and ventilation.
Select a High-Quality Contractor
High-quality manufacturing is the key to a customer's happiness because it ensures the safety of their home. Not only that, but a well-done job also means less money spent on maintenance and not having to worry about further damages in the long run.
But what is the primary indicator of a high-quality roof contractor? The answer is experience. Considering the number of roofing contractors in the U.S., the ones with a longer track record are the ones that have proved their value.
When thinking about a new skylight for your current roof, there are several aspects you should consider. You should seek a skylight that is not only energy efficient but watertight and provides sound reduction and wind resistance. To figure out the best skylight option, contact a roofing contractor and discuss factors such as UV protection, ventilation, and durability.
Final Words
Avoid working with roofing contractors that don't have enough experience, as they might not be able to meet your demands. Check out their previous customer reviews related to the installation of skylights, and lastly, don't go cheap. Not all expensive things are worth their price, but when it comes to skylights, money will make a huge difference in safety and quality.
FACEBOOK
TWITTER
INSTAGRAM
LINKEDIN

I'm so excited to tackle all my home improvement projects! From plumbing to DIY and cleaning - I'm ready to get down to work! #homerepair #homecleaning #plumbing #diy
---
---
---