When selling your house, it's easy to think about how much you love it and how you've turned it into a home. But when potential buyers walk through your home, they'll be looking at and in everything.
No space is sacred, and you have to assume that everything will be opened. For those who like to tidy up at the last minute, that means you can't simply cram clutter into closets or cupboards. A serious house hunter will be looking in these areas.
---
Book Part or All of Your Next Adventure
Helping people all over the world learn about travel. Book Your Vacation!
---
One of the most effective ways to make your home more appealing to buyers is to remove clutter. It's not easy to think of your personal belongings as clutter, but that's what buyers will see them as. Decluttering makes a home appear organized, spacious and clean – all things you want to promote when selling your home. Here are some tips for decluttering your house.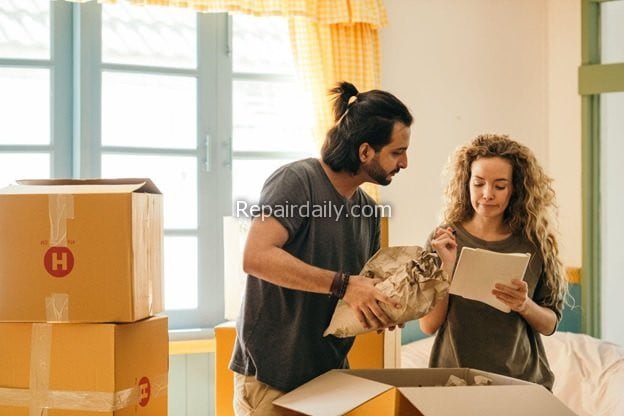 Ask for Help
Don't be afraid to ask your real estate agent for their opinion. They have a more experienced eye and don't have personal attachments to your belongings. They'll also be more in tune with what local house hunters are looking for. If you're selling your Burlington house, a local real estate agent in Burlington will be able to inform you of what Burlington buyers most desire in a new home.
Remember Outdoor Spaces
Curb appeal is incredibly important when selling your house, so don't overlook your front yard. Ensure you don't have too much furniture or decor outside, and keep your lawn and porch neat and tidy to make a good first impression.
This advice extends to the backyard. A yard filled with toys, furniture and more will be overwhelming. Clean these spaces up and make them look clear, cozy and inviting.
Keep Storage Spacious
It's easy to forget, but one of the critical areas buyers look at is storage spaces. Savvy buyers will be opening closets, sheds and garages to ensure there is plenty of storage spaces. If your closet is overflowing, that sends the impression that your home lacks storage. Remove some of the clutter, pack away off-season clothing and ensure what's left is neat and organized, even if it means investing in shelving.
Clear Kitchen Counters
The kitchen is one of the most essential areas of the home. Many people have various appliances, but it's important to keep your counters clear. Put appliances away before buyers come to see the house. Keep cupboards neat and organized, so buyers know these spaces are big enough to store whatever they need.
General Clutter
Once clutter starts, it can quickly get out of hand. While your home is showing, ensure you keep all areas tidy. When you open the mail, deal with it and file it immediately to prevent papers from building up. Keep cords covered up and out of sight, and if you have kids, limit the number of toys that are kept out and have a cute storage bin available to stash them when buyers come around.
Follow these tips to eliminate clutter and make your home appear more spacious, neat and organized for buyers.
---
We have partnered with many job search portals, so you can find millions of jobs (IT jobs, Nursing, Engineering, Doctor, Handyman, Contractors) from our website and apply free. Just change keyword and city of your choice and hit search.

Search Millions of Plumber Jobs