An air conditioner is an indispensable assistant whose efficiency affects not only the comfort of the room but also human health. Together with the installation of the unit, as a rule, it is necessary to conclude a contract for air conditioner maintenance and diagnostics. It is important to distinguish which main principles of air conditioner maintenance service exist and which ones are really useful and which ones you can safely refuse.
According to the general recommendations, service maintenance of a split-system should be done twice a year, but if users switch on a unit for a couple of hours several times a season, there is no need to do diagnostics of units and assemblies, filters' cleaning, and disinfection.
And on the contrary, intensive use of air conditioners in a room with a big number of people and a dense plantation of poplars in the street requires regular service and quality cleaning of air-conditioners not less than once in half a year or even once in a quarter. In this case, the filter of the indoor unit should be cleaned once to two or three weeks.
---
According to the statistics, the main number of users who appeal to the H-Town HVAC Company is in summer, when there is active use of climate control techniques, which is why you can't wait for a master's visit, not one week.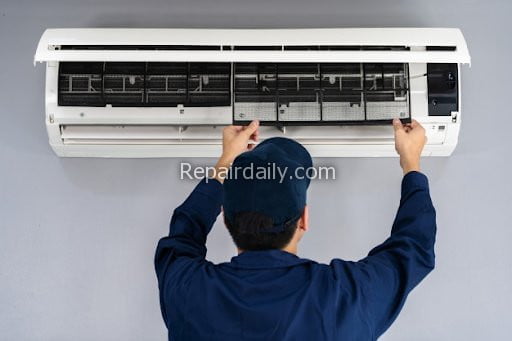 What kind of service of conditioners is there
In the summertime, conditioners are working almost at a stretch, and as a result, there can appear all sorts of breakages and malfunctions. That is why it is very important to carry out maintenance and repair of air conditioning systems. It should be noted that HVAC service is not an easy task. The increased loads, which are present in split systems, cause serious harm to all elements of the equipment, and only the qualified specialist can provide the full value repair.
Today this term means several works aimed at restoring the condition of the air conditioner.
Prompt detection and elimination of breakages and replacement of defective parts.

Preventive procedures: cleaning, system monitoring, etc.

Quality check of the system operation.
Causes of Air Conditioning Maintenance
It is important to voice a list of causes that can cause the air conditioner to malfunction and require air conditioning system maintenance and repair. First of all, a lot of problems in the work of the system can be caused by negligent installation of the equipment itself. If an unqualified specialist carried out the installation of the conditioner, it can lead to sudden breakage, even not after the warranty period.
The second reason is the non-observance of the rules of operation. The customer should carefully study the documentation and use the equipment strictly according to the prescribed rules. Thirdly, operation at high power. If you use an air conditioner for a very long time, it can break down. The fourth source of problems is irregular maintenance and repair of the air conditioning system.
Several signs tell you that air conditioning maintenance and repair are needed. The main ones are the following:
An unpleasant odor in the room;

Permanent fogging of windows;

Dampness and mold growth;

Air pollution and breathing problems.
If there are these signs, you should immediately call specialists to conduct a complete diagnosis and identify the causes of the problems.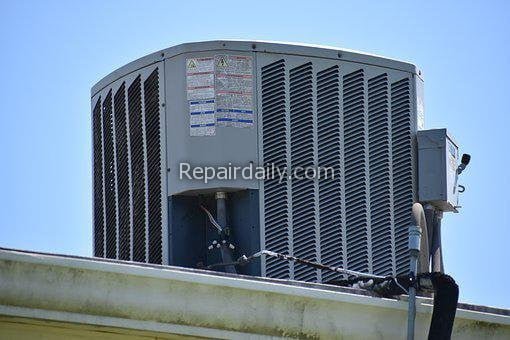 Conclusion
Air conditioners should be cleaned regularly, and resources, filters, and other elements should be replaced. This work should be entrusted to qualified professionals. Today, many companies that sell split systems include free warranty service in the contract, which includes all preventive work.