Interior design is an addictive world to enter. It begins with a few new ideas from a magazine to help reinvigorate your home and make it more inviting to your guests. Soon enough, you're subscribing to a half dozen YouTube channels from online experts and getting in over your head with options. If you want to fast-track your way to a gorgeous makeover of one of your main rooms, try the following advice instead.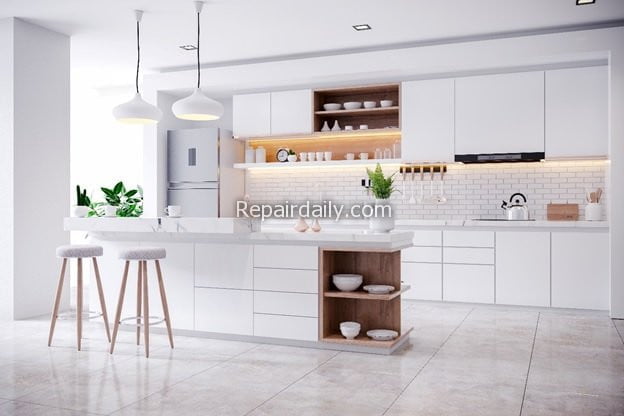 Statement Pieces
One impressive statement piece and some inventive décor to match can raise the bar in an entire room. If you buy porcelain slab countertops for your kitchen today, you'll be able to make a significant step towards having a luxury kitchen without doing a massive upgrade to every single detail.
---
All it takes is a new porcelain kitchen counter to turn your entire room from an eyesore to a luxurious delight. The best part is that porcelain isn't just for looks; it also makes a practical choice for a kitchen counter because it is durable and functional due to stain resistance. Connecting with a porcelain slab manufacturer will also help you to plan out other upgrades to your kitchen and bathroom to complete in the coming years.
Design Around Your Statement Piece
If you focus your time and money on a single luxury feature, you'll need to get creative to ensure that the rest of your kitchen doesn't contrast it. For example, if you decide to install a porcelain countertop, take a minimalist approach to the rest of your kitchen to achieve a sleek, stark look that will help to emphasize your most impressive feature. A kitchen filled with inexpensive clutter will quickly distract from the beauty of your luxury counter.
Don't Lose Control of Your Budget
Any time you update your home, you get a choice regarding how much you are willing to spend. If you're not careful, it can be easy to go far beyond your intended budget – especially considering today's inflation rates.
To avoid losing control of your budget, decide on one or two features that deserve investment. If you desperately need a floor replacement, that's probably where you should focus. If you want a stunning countertop with a matching backsplash, invest in one that will last and looks great.
Making Better Choices
Don't buy inferior materials with the intent to stretch your budget further so you can change more things in your home. You'll end up spending more than you wanted while ending up with lacklustre components. You don't want to become so fixated on the cost that it causes you to end up with a kitchen you detest.
If you only buy the cheapest products available, you'll likely end up with a kitchen that looks like you only bought the cheapest ones. You'll also risk buying items that wear out too quickly. Focus on only one or two upgrades at a time, so you can afford quality.
Creating a kitchen that is built to impress doesn't take years of planning. Get in contact with a porcelain countertop manufacturer to fast-track your way to the home you always wanted.