The television set has a special place in many Filipino homes. The spot in front of the TV is often where family members gather together at night to watch a movie, catch up with their favorite shows, or play games. It's no wonder, then, that people invest a lot of money in what serves as the center of entertainment in their homes. If you're in the same boat and you're thinking of replacing your TV, you're probably wondering when it's a practical move to purchase a better model. Maybe you're itching to buy smart TV models for your home, but you're not sure if you're being conscientious with the purchases you're planning to make and if you're managing your finances reasonably. Well, here are some of the most common reasons why people replace their TV sets, and if you're experiencing the same issues in your unit, then you likely need to buy a new television.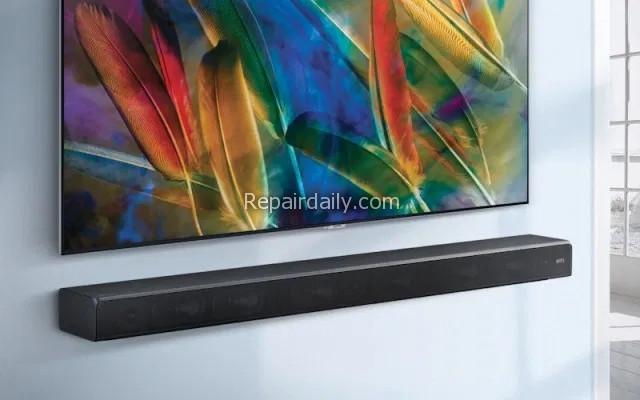 Your TV Cannot Connect with New Gadgets and Devices
The technologies used in smart televisions have changed a lot in just a span of a few years. Between the time you bought your old smart TV and today, the unit's operating system has probably undergone a lot of changes. The good news is that many TV models are designed to accommodate software updates and patches with no apparent issues. The bad news is that software updates can only take you so far. There are certain improvements that you can only see if the hardware is updated. This is apparent when your TV can no longer connect to devices and gadgets that require more sophisticated communication capabilities. If you don't have the right ports for connecting your TV to your laptop or computer, for example, then that's a clear sign that you need to upgrade.
---
Your TV Has Cracks, Fading Issues, and Screen Burns
Modern televisions are designed to provide an immersive viewing experience. However, if your TV has cracks, fading issues, screen burns, and other imperfections that mar the display, then you'll have a hard time fully appreciating the visuals of your favorite shows and games. This might seem like a superficial problem, but it can certainly impact your enjoyment of watching TV. Instead of experiencing full relaxation during your downtime, you're more likely to get stressed because of the imperfections on your TV screen. It's much better to invest in a new television so you can fully enjoy your breaks and your favorite forms of entertainment.
Your Screen Is Too Small To Suit Your Needs
Smart televisions used to be prohibitively expensive. Perhaps when you were buying your old TV, you thought that size didn't matter much as long as you were able to enjoy a reasonably priced unit that was capable of maximizing digital technologies. However, smart TVs with big screens have become more affordable over the years. These days, you can buy a bigger smart TV with all the bells and whistles without necessarily putting yourself in the red. Such a unit can provide you with a better viewing experience and make your favorite media more accessible to family members with visual impairments.
The Unit Is Too Slow
A sure sign that your TV requires an upgrade is when it starts slowing down considerably. Maybe it's taking more than a minute or so to load programs and files, or perhaps it's starting to lag considerably while you're watching movies or playing games. These issues can cause quite a lot of stress and waste your precious time with your family. In this case, upgrading to a faster and better model is your quickest and most practical move.
You Want to Future-Proof Your TV Unit
Perhaps you want to make an investment for your future entertainment and purchase a smart TV that will last you for quite a while. Instead of limiting yourself to budget options, it may save you more money to buy an appliance with better specifications and updated compatibility with various entertainment peripherals. This is also a practical reason for buying a newly-released TV model or even looking into television units that feature cutting-edge technologies. By getting the best-in-line TV models now, you no longer have to worry whether or not your TV will remain up to spec in the next few years.
Find the Perfect Smart TV Model for Your Home
The good news is that there are plenty of affordable smart TV models that you can purchase for your home these days. Smart TVs have become ubiquitous enough that brands are compelled to lower their prices just to keep up with the competition in the free market. To find exactly what you need, make sure you have a checklist of the features that you want to find in your new television. Then, research your options well and compare them with each other to find the one that checks all the boxes while staying within your budget. In this way, you should be able to find the right entertainment centerpiece that will allow you and your family to have a great viewing experience.