Make Your Carpets Look Like New
Carpets are a luxurious addition to any space, but they can get incredibly dirty. When it comes to keeping a carpet spick and span, you may be surprised to learn that you don't need heavy duty chemicals. All you need is a little elbow grease and a few common household products to get the job done.  To help you get started, the team at Pro Carpet Cleaning Sydney http://www.procarpetcleaningsydney.com.au has put together this handy 8-step guide to DIY carpet cleaning. Let's check them further below.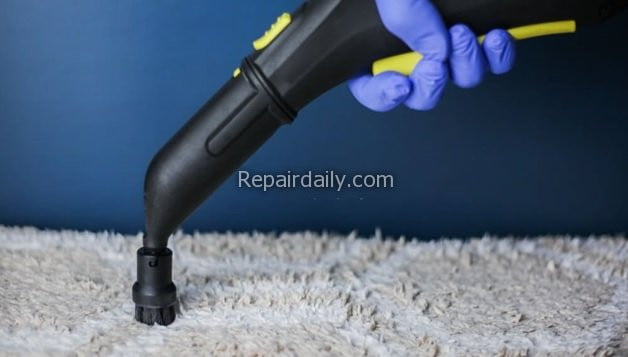 What you need for DIY carpet cleaning
Ingredients:
---
1/4 cup salt
1/4 cup borax
1 cup white vinegar
Equipment:
A standard vacuum cleaner
A carpet steam cleaner (you can rent one for a day!)
The Process
As with cleaning almost anything, you need to start with a once over followed by a good spot cleaning before you try to tackle the carpet at large. Once that's done, it's time to break out the steam cleaner.
Note: To prep the area, remove all furniture (trust us, you need to).
1. Vacuum First
Before we begin spot cleaning, we need to make sure the carpet is as free of dust, dirt, and debris as possible. This means vacuuming your entire carpet. When we say vacuum, we mean really give it your all. Slowly vacuum the whole carpet before repeating the process from a different direction. Do this one more time before moving onto the next step. (This step might seem tedious or redundant, but doing this part correctly really makes a difference throughout the process).
2. Spot clean
Make your spot cleaning paste by mixing the salt, borax, and vinegar in a bowl. Apply it to more heavily stained or soiled parts of the carpet. If you want to, you can use a carpet brush to thoroughly rub it into the stain, but you probably don't need to. Let the solution dry completely (this will take a few hours), and then vacuum the residue away.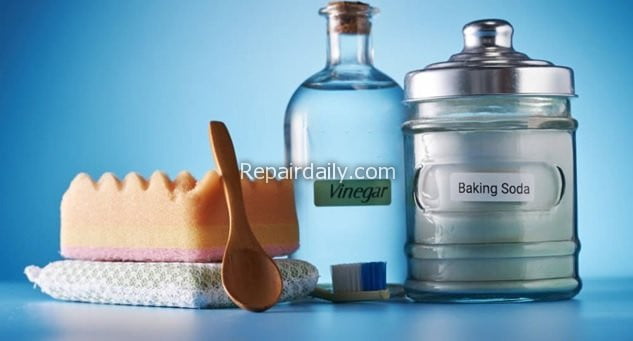 3. Start your steamers
It's almost time for the most satisfying part of all! Get your carpet steamer all set up by making sure the space is totally clear. When renting a steam cleaner, try to find one that is new, as these are far more efficient than older models. Before you start steam cleaning, you'll want to clean the machine (if it wasn't perfectly clean when you got it) to make sure it's as effective as possible.
4. Heat some water
A lot of companies will try to convince you that you need fancy chemical shampoo to clean your carpet, but the truth is that hot water will do the trick perfectly. To make sure it's as effective as can be, however, the water should be really hot.
5. Optional — add vinegar
If your carpets are very dirty, adding 1 cup of vinegar to 2.5 gallons of hot water and putting that in your steam cleaner will add some extra stain fighting power. This step isn't necessary, but it may get your carpet just a little bit cleaner than using water alone.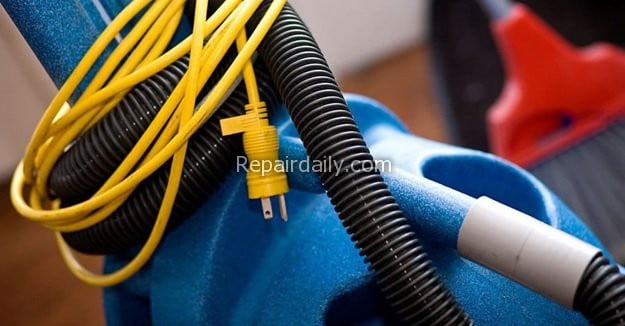 6. Steam clean — round one
Many steam cleaners are designed with two operational modes: water release and water intake. The first mode dispenses the hot water/cleaning solution as you press the button and apply to your entire carpet. The second mode sucks the water back into the machine when you release the same button.
A good rule of thumb is to spend 75% of your time in the second mode. You don't want to drench your carpets, after all. Additionally, the second mode is what really gets the carpet clean. The water mixes with the dirt in your carpet and is removed only when you thoroughly eliminate the water with the second mode.
Use the drying mode 3 to 4 times across the whole carpet for every one use of the application mode. Another important tip for both modes is to go slowly and carefully. Give the machine time to really dispense and remove the water from your carpet. Rushing this will result in a carpet that is still quite dirty and wet.  Check out Amazon to find a reliable steam cleaning machine.
7. Run it back
After the first steam clean, repeat the entire process in step 6 again (this is the secret to getting really clean carpets!). If you rented the cleaner for a day you might as well put it to good use!
8. Dump the water and let the carpet dry
Now that the carpet has been steamed, you can dump the (very dirty) water down the drain. In order to keep the carpet clean and ensure it wasn't a wasted effort, you should avoid walking on the carpet (and keep pets and kids off of it too) for 24 hours. The waiting period may be long but keeping dirt off of the drying carpet is crucial to achieving maximum clean.