Are you tired of cluttered living spaces or struggling to find room for all your belongings? Maybe you're moving to a new city or downsizing your home and need a secure place to store your extra items. Whatever your reason, renting a storage unit can be your desired solution. However, not all storage units are created equal.
From security measures to size options, there are various factors to consider when selecting the best storage unit, especially if you are in Bentonville, Arkansas, with various options for storage available there. This guide will walk you through the key things to look for when picking a storage unit, so you can rest assured that your valuables are in good hands.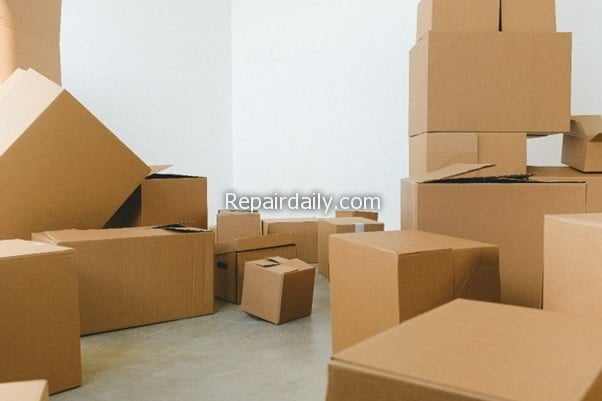 ---
1. Determine your storage needs
Selecting the right storage unit to suit your needs can be daunting, especially if you live in a bustling city like Bentonville. As a growing city with over 56,000 people, Bentonville's demand for storage units has recently increased rapidly.
The first step to take when choosing a storage unit is to assess your needs. Do you require a small unit to keep seasonal items or a large one for furniture and appliances? Compile a list of everything you intend to store and estimate the space needed.
Bentonville AR storage units have various unit sizes, from small lockers to large warehouse-sized units. Selecting a unit that is the right size for your belongings is essential. Some commonly used sizes in include:
5′ x 10′: This size is ideal for storing small furniture, household items, and boxes.
10′ x 10′: This size is perfect for storing furniture, appliances, and boxes from a small apartment or office.
10′ x 20′: This size is suitable for storing the contents of a small house or a large apartment, or a small vehicle.
It is essential to choose the correct storage unit size to prevent renting a space that is either too small and unable to accommodate your belongings or too large and therefore paying for unused space.
2. Consider location
Many businesses require storage units to store their inventory, equipment, and other supplies. When choosing a storage unit for your business, consider a location that's easily accessible and convenient.
For instance, choosing a location close to your workplace or customers would be wise if you are storing business inventory or equipment. It will help you save time and money on transportation costs and ensure quick access to your items when needed. On the other hand, if you are storing personal belongings, you may want to choose a location closer to your home or in a safe and secure neighborhood.
3. Check security measures
When choosing a storage unit, security should always be a top priority. Not only do you want to protect your valuable belongings from theft, but you also want to ensure they are safe from potential damage caused by factors such as fire, flood, and pests.
Look for facilities that have adequate security measures, such as 24-hour surveillance cameras, well-lit areas, and secure gates. In addition to electronic security measures, some storage facilities have on-site managers or security personnel. These individuals can provide extra protection by monitoring the facility and responding quickly to potential issues.
4. Climate-controlled units
Climate control features are essential when selecting a storage unit, especially for items requiring a specific temperature and humidity level. Climate-controlled units are useful in protecting items such as artwork, electronics, antiques, wooden furniture, documents, and photos.
These units maintain a constant temperature and humidity level and help prevent damage caused by mold, mildew, rust, and warping.
5. Rental Costs
Comparing prices among different storage facilities is essential to finding the best deal that meets your budget. The rental cost may vary based on various factors such as location, unit size, and amenities offered. Some facilities offer discounts for long-term rentals, while others may offer promotions, such as a free first month or a discounted rate for new customers.
It could be conducive if you paid your previous storage unit landlord for the current month. However, be sure to carefully read the terms and conditions of the promotion to ensure that there are no hidden fees or charges that could unexpectedly increase your costs in the long run.
Also, remember that choosing a storage facility solely based on the lowest rental cost may not always be the best option. It's important to consider other factors, such as location, security, and climate control, to ensure your belongings are adequately protected.
6. Read Reviews
Another critical factor to consider when choosing a storage unit is the facility's reputation. Reading reviews online can provide valuable insights into the quality of the facility, including customer service, cleanliness, and security. Pay attention to reviews that mention specific concerns, such as pest control or maintenance issues.
If you know someone who has used a storage facility before, consider asking them for their recommendation and experience. Personal recommendations can be a valuable source of information and help you make a confident decision.
7. Ask About Insurance
When storing your belongings, it's always better to be safe than sorry. Accidents happen, and preparing for the worst-case scenario is always better. While some storage facilities offer insurance options, others may require purchasing insurance separately.
It's crucial to inquire about the insurance policy and understand what is and isn't covered. You should also ask about deductibles or limitations on the insurance policy to ensure you have proper coverage.
8. Access Hours
It's essential to keep in mind that people often mix up office hours with access hours, so be sure to double-check the facility's hours of operation. Some facilities may have office hours during the day and restricted access hours at night or on weekends. It can be an issue if you need access to your unit outside office hours.
If you need frequent access to your unit, look for a facility that offers 24/7 access or extended access hours that fit your schedule. On the other hand, if you don't need frequent access, a facility with limited access hours may be more cost-effective.
Conclusion
The need for storage units has grown over the years, with the increasing population and booming business industry. Choosing the perfect storage unit can be challenging whether you're moving, downsizing, or just need extra space. However, doing your research and considering factors such as location, security, climate control, rental cost, access hours, and insurance options can help you find your best deal.
FACEBOOK
TWITTER
INSTAGRAM
LINKEDIN

I'm so excited to tackle all my home improvement projects! From plumbing to DIY and cleaning - I'm ready to get down to work! #homerepair #homecleaning #plumbing #diy
---
---
---