Home Improvements Catalog To Home Improvements That Promote Healthier Living
Home improvement is an ongoing process that some homeowners embrace and other homeowners dread. But at the end of the day, making home upgrades, remodels, and repairs are simply part of owning a dwelling. While many common fixes and improvements are considered necessary expenses, they also provide homeowners with an opportunity to make their home more efficient, sustainable, and eco-friendly.
With the right approach, homeowners can properly assess their home for forward-thinking improvements that will provide years of returns. Additionally, many common upgrades can directly impact home health and indoor air quality. It's just a matter of knowing where to look. To highlight some of the best places to start, here are a few ideas to help you choose sustainable home improvements that promote healthier living.
Home Improvements That Promote Healthier Living
Assess the HVAC System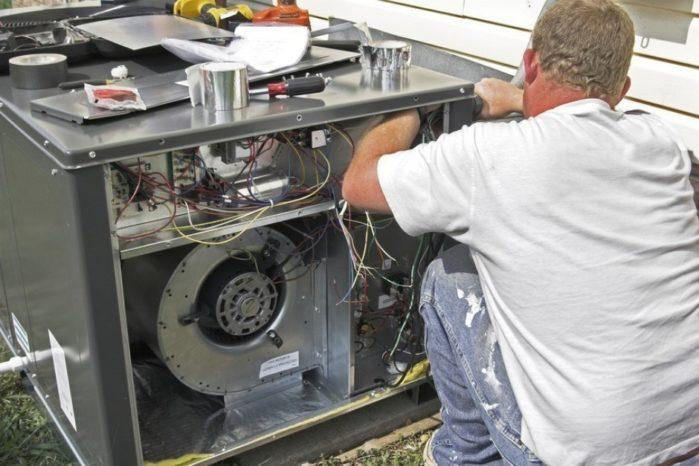 HVAC System
While this will usually be a big-money ticket item, it's worth the cost if you're going to be occupying the house for more than a few years. While maintaining an HVAC system at optimal performance is critical to indoor air quality and health, there are also certain upgrades that can be more efficient.
For instance, an air heat pump system, which is similar to a geothermal system but doesn't involve drilling into the ground, is extremely energy-efficient for heating and cooling. It also runs on electricity which means that you won't have to use natural gas or other more expensive sources of energy.
If investing in this HVAC upgrade is appealing to you, then you may want to consider an energy recovery ventilator, or ERV. These offer a great home improvement option, as they work to remove odors and indoor pollutants, reduce moisture, and lower the relative humidity. Not only do they help prevent heat loss during the cold season, but ERVs also ventilate air more effectively, leaving the house with higher quality air.
Test for Paint Toxicity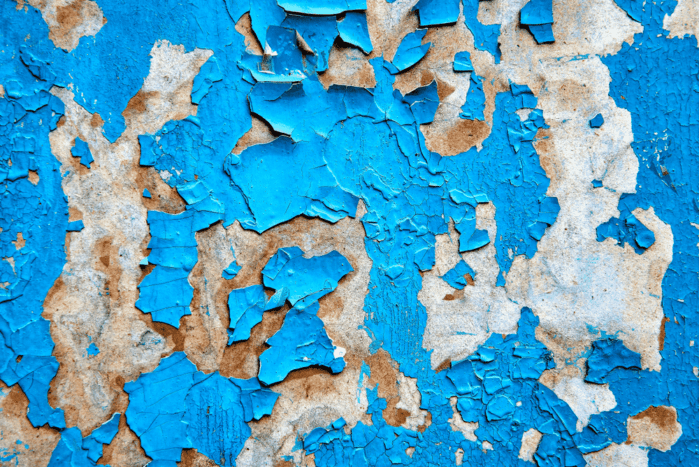 roughly painted
Lead paint is still commonly found in homes and can be dangerous, especially for families with young children. Homes that were built in the 1960's or earlier may have some degree of lead paint, even if it's been painted over with lead-free paint. If you know that your home was built before the 1960's, have the paint tested for lead.
If you find that there is lead in the paint, then it's highly recommended to completely remove the paint and establish a fresh coat of a healthy, lead-free option. There are different guidelines and rules on how to best handle lead paint, so it's advised to contact your local building ordinance or paint-supplying hardware store to determine the best option to handle lead or you can check https://advanced-painters.co.uk/ for professional painter. While some sources may claim that you only have to put on a fresh layer of paint, it's strongly advised to address thoroughly for everyone's health and safety.
Evaluate Electrical Systems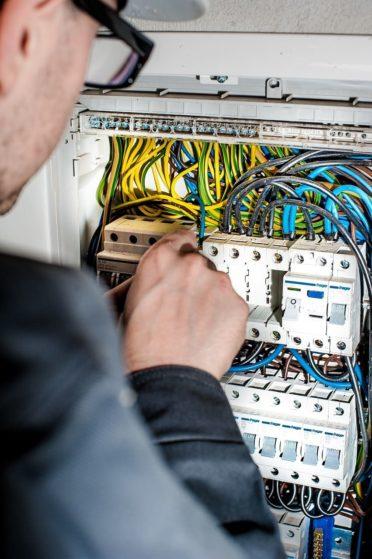 Prevention of Electrical Accidents
While electricity is one of the most safe and efficient forms of energy, older homes may not have electrical systems that are up to current codes. They also may not be as efficient as they could be, and in turn may cost you more in energy bills each month. So for homes that may be over 20 or 30 years old, it's smart to have the electrical work evaluated for both safety and performance.
Additionally, small measures like changing light bulbs to LEDs can help improve overall efficiency. If you bought a home and had it inspected, then you may have a general idea of the electrical system. Consult with an electrician to determine if your home has any safety concerns when it comes to the wiring. Any exposed wires, non-grounded outlets, and other problems can lead to electrical fires.
In order to make the home both safe and efficient, it's a good idea to have backup surge protectors and master cut-off switches. These will not only reduce the electricity use for appliances when they're not needed but will also make your home and the equipment safer at the same time.
Check for Window Heat Gain or Heat Loss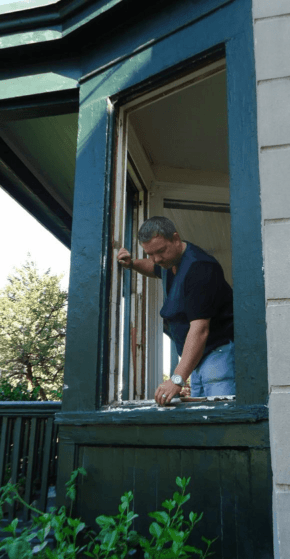 renovate windows
Glass windows and doors are the most common aspects of home subject to heat gain during warmer months and heat loss during the cold season. In turn, window films and glazing treatments can provide significant benefits for your home and your wallet. Not only does the right type of window film help protect against dramatic temperature swings and interior fading from UV exposure, but such investments can also help put extra money in your pocket in the long-run.
While the most attractive ROI of window film often comes in the form of lower heating and cooling bills, the savings can also translate into a window film tax credit. According to Window Film Depot, under current legislation you can claim 10% of the film cost up to an amount of $500 of the product and its installation. Combined with the long-term benefits, reinforcing windows with solar, safety, and security benefits can offer a high-ROI home improvement.
Optimize Water System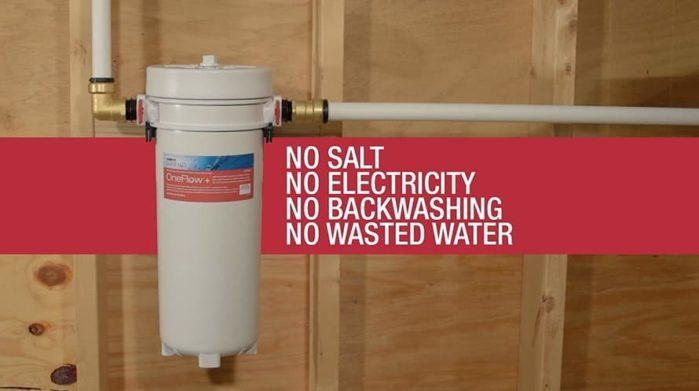 Salt Less Water Softener
Water waste and safety is a significant concern. For homes that may have older plumbing, it's important to make sure that the water is safe to drink and free of contaminants. In homes that are newer but located in rural areas, there may be a risk of pesticide runoff contamination. The best way to determine if these are concerns is to have your water tested. If you find any dangerous substances in your water, there are a number of ways to address them.
It may be a good idea to install a drinking filter into your kitchen sink for any minor problems. If you have concerns for other contaminants, then installing a whole house water filtration system may be the best approach. Before making any changes though, have your water tested to determine if this step is warranted.
Final Thoughts on Sustainable Home Improvements
Although there are many ways to make a house more sustainable, these improvements reflect conventional components that are already subject to repair and upgrade. For older dwellings, it's increasingly important to take extra measures to ensure these systems and foundations are not just a health hazard, but are optimized for better air quality and minimized toxins.
FACEBOOK
TWITTER
INSTAGRAM
LINKEDIN
---

I'm so excited to tackle all my home improvement projects! From plumbing to DIY and cleaning - I'm ready to get down to work! #homerepair #homecleaning #plumbing #diy #fixerupper #realestate #renovation #interiordesign #farmhouse #diy #homedecor #hgtv #home #farmhousedecor #modernfarmhouse #farmhousestyle #fixerupperstyle #fixandflip #homerenovation #realestateinvesting #beforeandafter #homesweethome #remodel #realestateinvestor #interior #realtor #joannagaines #flippinghouses #countryliving #design #homedesign #farmhouseinspired #investmentproperty #bhghome #renovationproject #farmhousekitchen #homeimprovement #farmhouseliving #cottagestyle #decor #realestateagent #magnoliahome #homeinspo #magnoliamarket #kitchendesign #dreamhome #shiplap #construction #houseflipping #investor #farmhousedesign #architecture #farmhousechic #homereno #rusticdecor #reno #kitchenremodel #webuyhouses #magnoliatable #rentalproperty #fixerupperinspired #newhome #interiors #homeremodel
---