Architecture has always found its definition in the mix of art and engineering. The focus of the field has been to create appealing and functional spaces. While visualization of the overall structure forms the portrait of creativity, it is the response to understanding and appreciation of user behavior that defines the success of a project. And in the same context, a specialized niche dealing with the inner core is that of interior design. Whether you are building a new house, remodeling it, or are plainly overwhelmed by the furniture and material choices, seeking professional help is the best guarantee that your money is getting spent in the right place.
There are various websites like Pinterest and Behance where you could come across some amazing interior design portfolios for your inspiration. After all, a little discovery of your preferred style is important before reaching out for even professional help. For interior design Portland-based or any other state of the U.S, many budding designers are putting forward unique ensembles. The world is no longer stuck with following a single theme, like rustic, Victorian, or oriental. If you like a combination of various decor styles, your interior designer can help you achieve a perfect blend that suits your personality and taste. This popular and trending style is usually referred to as Eclectic. Read on to find out more about this fascinating decor style.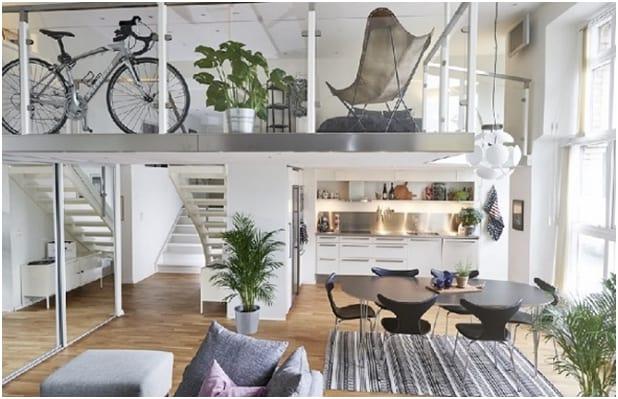 ---
What is an Eclectic Interior Design?
In the simplest definition, the eclectic interior design breaks the chain of monotonous or restricted choices of a single theme and allows consumers to go creative. The style is defined by a personal desire and liking rather than singular combinations of a specific art style. The combination can be achieved through a mixture of colors, fabrics, furniture style, flooring, and wall finishes. However, it's inappropriate to discard the style quotient held by singular themes. It's easier to visualize or relate to elements that belong to a single set. Relatively, bringing a balance into an eclectic scheme can be tricky. But that is where a professional's perspective can guide you.
How to Get An Eclectic Design Right?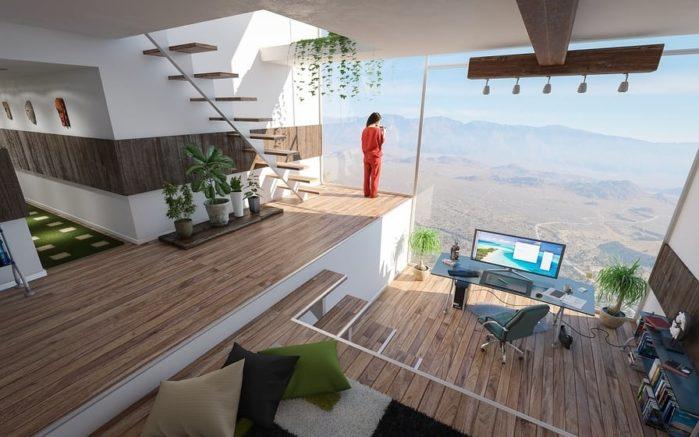 Even a combination of styles follows some essential design guides. Therefore, to understand the correct combination achieved in eclectic, you need to be acquainted with its characteristics.
A Palette of Patterns
Unlike styles like art deco, where you would have to choose an abstract grid, or oriental, where you would have to choose motifs only, in eclectic you can have both. The general practice is to deliberately choose a combination of various patterns to blend yet have a characteristic of their own. Besides, you can choose where you wish to have the patterns, your furniture, walls, or accessories.
Mix and Match
What makes any decor visually appealing is a sense of uniformity. The most challenging part of a good eclectic ensemble is to achieve this harmony. The design allows you to choose anything like a wooden dining table and spruce it with colorful fabric chairs. The style gives the designer the freedom to play with colors and statement pieces. Indeed, disparate furniture or contrast is the key to this style. But the only thing required is the overall uniformity of space and elements.
Whether you are seeking professional help or trying to put up an assembly of your own, what is important is to ensure that you are clear about the elements you wish to incorporate. A basic idea of color scheme and furniture can assist you or your designer to put up a decent decor. If you are based in Portland and looking for interior design Portland-based firms, you can find some great eclectic design portfolios on firm websites.
FACEBOOK
TWITTER
INSTAGRAM
LINKEDIN

I'm so excited to tackle all my home improvement projects! From plumbing to DIY and cleaning - I'm ready to get down to work! #homerepair #homecleaning #plumbing #diy
---
---
---