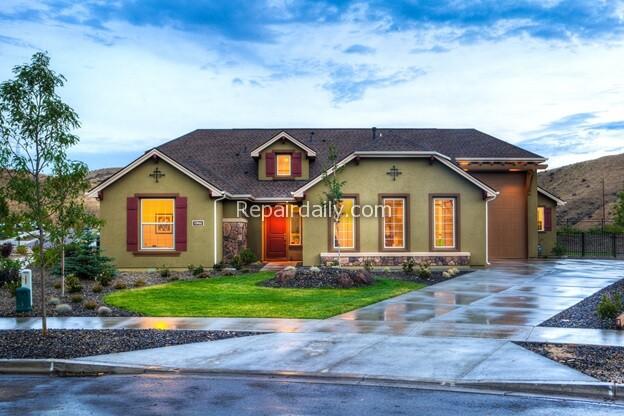 There are a lot of ways you can incorporate coastal design style into your home, and it's something you might love no matter how close or far you actually live to the beach. In general, coastal interior design style is light, easy, and breezy. It feels welcoming and functional, but there's also a sense of timeless elegance this style is often able to capture.
Within the larger category of coastal design is Hamptons style.
---
The Hamptons is a group of towns and villages on the eastern end of Long Island. The area in New York is known as being a getaway for residents of New York City. It's known for its beautiful beaches, golf clubs, equestrian competitions, shops, and dining.
It's not uncommon to see celebrities in The Hamptons, and there are sprawling estates that sit along the Atlantic Ocean.
Even for people who don't live in The Hamptons, the design style that the area has become synonymous with is something they work to emulate.
Hamptons' interiors are light and bright. They're sophisticated but also beachy. Hamptons style is calming and effortless, and it often has hints of French inspiration as well, tied in with classic Americana.
How can you capture this beauty in your own home through your décor style?
The Color Palette
White and neutrals are the most commonly used colors in Hamptons' homes. Neutral colors can include beige and gray, and you might see them combined with colors that are inspired by the coast, like blues and greens.
Blue is especially popular in all shades and variations, from duck egg blue to navy blue.
If you want to recreate the style that Hamptons designers bring to their clients' homes, start with a neutral base and work your way out from there.
You can add subtle layers of colors on top of a neutral base.
Natural Materials
A lot of the inspiration for Hamptons' design draws from nature itself. That means integrating naturally beautiful materials into your coastal style.
Rattan, jute, and wicker are good natural materials to incorporate.
You also want rooms to center around things like your wood floors. The less perfect and more rustic your floors, the better.
Exposed wood beams are popular, as are raw materials used as accent pieces.
Stone and woven linens further bring in natural inspiration to a coastally inspired home.
It's these mixing in of natural materials with more finished and polished materials that can give Hamptons style the texture and depth it needs, particularly when you're working with simple color palettes made up primarily of neutrals.
Design That Sparks Conversation
If you were to travel to The Hamptons and tour the stunning homes, you'd see something shared in the designs of most of them. They are conducive to entertaining, relaxing, and spending time with friends and family. There's nothing stuffy about this design concept, and as a result, arranging furnishings to accommodate conversation is important.
For example, maybe you have a large dining table with space for everyone to gather for a shared meal. You might also have outdoor seating areas that replicate the warmth and inviting nature of your indoor living spaces.
Furnishings are upholstered, soft, and sumptuous, and everything looks like it could have been handed down through the generations.
You can separate conversation spaces with rugs and bring together these lounge areas.
In most cases and when your space allows for it, comfort is key in the form of oversized cushions for sofas and chairs and deep cushions.
The scale of furniture is very important. Since you want everything to feel comfortable and inviting, you want to make sure that all of your furnishings are going to fill a space without making it look overcrowded.
Lighting
In Hamptons-inspired coastal design style, natural light is supreme. Make sure that your window coverings don't block out natural light during the day. Let it flood in to create a bright, airy, and open feeling.
For the evenings, layered lighting works well.
Layered lighting means that you avoid harsh overhead light. Instead, you want warm, ambient light that offers a cozy glow.
You might have a chandelier overhead set on a dimmer and then strategically-placed lamps on bedside or end tables.
Sconces also work beautifully in Hamptons' homes. You can add sconces in bedrooms, hallways, and entryways, or on either side of a TV or fireplace.
Kitchens
Often, Hamptons kitchens will be refined but also have some elements that you might expect in a farmhouse kitchen. White cabinetry tends to be the classic Hamptons option, and it's often contrasting with dark, rich wood floors.
A deep sink is a must, and you might want to add more traditional design features through the hardware you choose in a kitchen.
Spacious islands with bar seating are perfect for entertaining or for informal dining. These can also be a central gathering space for their family in their daily lives.
When you're designing a Hamptons-inspired home, you always want a sense of balance.
This includes a balance between masculine and feminine design elements, rustic and refined features, and textures. There shouldn't be too much focus on any one of these things in the design.
You also want to avoid being overly trendy. The homes in the Hamptons are designed to look as if they've been there for decades or even longer. Instead of looking to the newest trends in the design of your space, think about things that will stand the test of time.
It's better to splurge on a high-quality piece of furniture, for example, that you believe will be an enduring style, rather than wasting money on a fleeting trend.
There are a lot of ways to create a coastal home, and the Hamptons is one of the chicest and most enviable ways to bring beach living into your home.
You want to choose items that are going to bring value to your home and comfort and a sense of peace to your life.