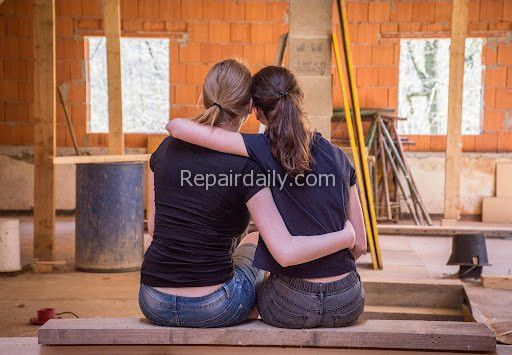 A home renovation project is a big commitment. There's a lot to think about, from kitchen design to bathroom layouts and more. The key, however, is to keep your vision for your home in perspective. 
If you're planning to undertake a home renovation project, ensure you're prepared and know what you're getting into. This complete guide will help you to successfully complete your renovations.
---
1. Plan Ahead
If you're considering a significant project, put in some time learning about it before you commit. Check out books from the library and search online for information about options, costs, and pitfalls. Talk to people who have done similar projects and ask them what they wish they had known before they started.
Determine the reasons you are renovating, who will be involved in the process, and your budget. This doesn't mean that you can't make changes along the way, but this will give you a good starting point. 
Make sure you know what permits you need before you start any structural changes, and find out if your contractor needs one as well.
Have contingency plans in place for all eventualities. Nobody wants to think of their home renovation project failing or being delayed. But these things happen sometimes; when they do, it's nice to have a backup plan in place so that delays don't result in debt or destruction!
2. Set a Realistic Budget
A budget is essential for any home improvement project, but it becomes crucial with a large-scale renovation project. Make sure that you're realistic about your budget, and try to stick to it as much as possible!
Knowing how much money you can spend will make it easier to plan your expenditures. You will avoid unnecessary costs that may crop up during the process of your home renovation project.
To prevent any nasty surprises from popping up later on in the process, make sure to include extra money on top of your estimate for unexpected expenses. Chances, are you'll find something during the construction process that will require some additional funds.
3. Hire Experienced Contractors
Get expert help by hiring experienced and licensed home renovation companies specializing in renovating homes or building new ones. Choose renovators with a proven track record and have worked on projects similar to yours in the past. 
You should never hire contractors who do not have adequate experience in the field. When you work with inexperienced contractors, there is a good chance that they will make mistakes that could cost you a lot of money. 
It is also vital to ensure that any roofing contractors in Cincinnati you hire have proper licenses and insurance. If they do not have proper insurance, they may not be able to cover any damages or accidents on your property.
Make sure you do your research on the contractor before hiring them and read reviews on sites like Yelp or Google, so you can see what previous customers have said about them.
4. Source High-Quality Materials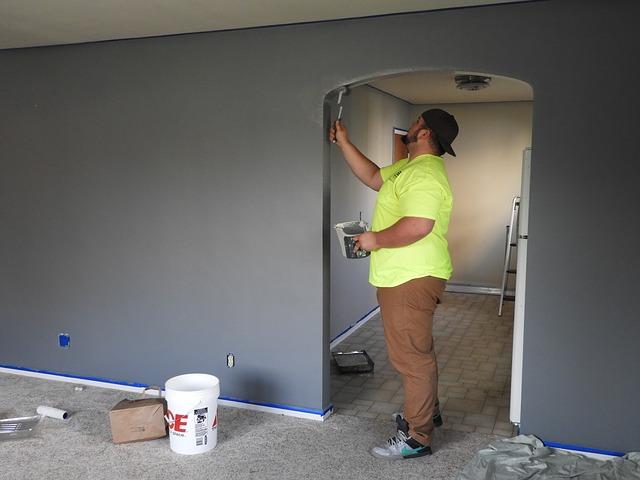 This is where so many home renovation projects go wrong. Don't skimp out on the quality of materials just to save money. Chances are, it will come back to bite you down the road when you need to repair or replace them again. 
The materials you use for your home renovation project should be of high quality. You should get them from reputable suppliers so that you don't have any issues with them in the future. It's also essential that they are durable and sturdy for a long time without needing repairs or replacements soon after installation.
5. Keep High Safety Measures
The next thing is to ensure all safety measures before beginning any renovation project. This includes ensuring that all your electrical wiring is up-to-date and safe and getting rid of old furniture and materials that may cause a fire or other problems during the renovation process.
Also, ensure that the contractor has proper insurance coverage against any kind of damage or accident which might happen during the construction process. This can save you from a lot of trouble later on when you realize that your property has been damaged due to negligence on the part of the contractor.
6. Communicate Openly with Your Contractor
You hired a contractor for their expertise, but that doesn't mean you shouldn't be involved in your home renovation project. Be sure to keep your contractor informed about any changes in plans or materials and get their thoughts about possible solutions for any issues that may arise. 
Chances are, you have a specific idea of what you want your renovations to look like. You may even have pictures or drawings illustrating these ideas, along with notes and other information detailing how you would like things to be done. 
If this is the case, make sure that all of this information is presented to your contractors at the beginning of the project so that they know what you expect from them.
It will also help you stay within your budget if you keep an open line of communication with your contractor about pricing and any need for possible adjustments in materials or labor costs as the job progresses.
7. Perform Routine Inspections
If you are working on a significant home renovation project, such as replacing your roof, it is always good to perform routine inspections. These inspections will help ensure that everything is going as smoothly as possible. The checks also allow you to catch and address any problems in the early stages before they become real problems.
Conclusion
Home renovations are a great way to improve your living space and add value to your property. You can tackle the project independently or hire a professional contractor to do it. Experts have experience in construction and the workforce to get the job done quickly.
Even so, there will be hitches. No matter how well you plan, no matter what you do, the project will always carry risks, challenges, and unforeseen issues. But planning can make a big difference between a stressful renovation and an exciting opportunity. 
So, before you begin a renovation project in your home, have these essential things in place.
FACEBOOK
TWITTER
INSTAGRAM
LINKEDIN

I'm so excited to tackle all my home improvement projects! From plumbing to DIY and cleaning - I'm ready to get down to work! #homerepair #homecleaning #plumbing #diy
---
---
---