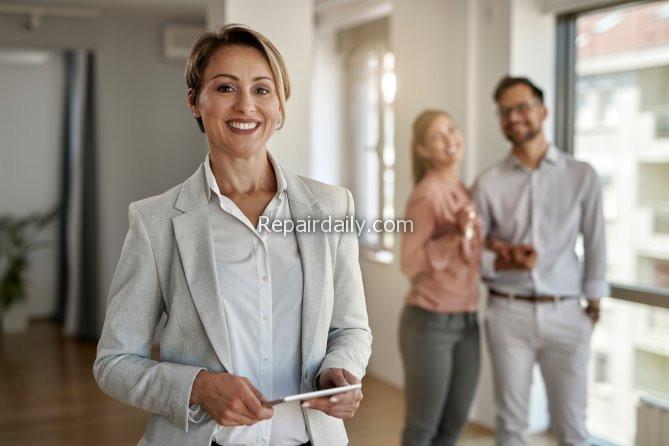 Selling your home isn't easy as it may seem. It's way different from selling your old appliance at home, especially since you'll have to consider the price and the documents needed to make a successful transfer. Furthermore, the competition is extremely tight, so you need to ensure that your house will stand out among the crowd.
When it comes to selling your home, the best way to do it is to hire a real estate agent like ALP PEREZ as they know everything there is to know for a successful house sale. But there are many types of real estate agents out there that might confuse you since you'd want to guarantee that you hire the best one. While you can hop over to this website to learn how a fixed-fee real estate agent works, below are some ways how you can choose the perfect one for a home sale:
---
Ask for Recommendations
One of the best ways to find a real estate agent that can deliver outstanding service is by asking for referrals or recommendations from your trusted friends or family. Since they have firsthand experience of their service, they can give you an honest insight into how they perform. They may even give you a list of the best ones they have hired. This way, you can pick someone you'll be comfortable working with.
Ideally, look for a recommended real estate agent with experience selling houses within your area, so they can be familiar with how to work with the market. You can even ask your family and friends if they were able to sell their properties for a considerable amount, if their price was worth it, etc.
Research for Candidates
If you don't know anyone who has had experience working with a real estate agent, research candidates online and see which one has the most outstanding reviews and social media presence. While their website can surely help, there might be instances wherein those are biased and manipulated to improve their image.
To get genuine reviews about a specific real estate agent, you might want to join private groups and see which one has the most recommendation. You can even do a quick research about their clients and see if they've sold a property, in case they posted it publicly online. It will help you be at ease knowing that they're authentic clients and not just some paid reviewers.
Meet Them in Person
Narrow your choices to at least three real estate agents to fully decide which one would be the best option for you. While you can always connect with them through email or a phone call, seeing them in person would help you assess better if they are the best option for your property.
Meeting a real estate agent in person allows you to interview them and see how they respond to your tough questions. Treat it as a job interview, be specific with your questions, and see if their accreditations are the perfect fit for your home sale.
Ask For Professional Experience and Certifications
Before hiring a real estate agent, you should always ask for their professional experience. See if they have enough professional expertise to sell your property to the market. To ensure that you hire the best one, get a real estate agent who's also a realtor. They likely have all the proper training, are a part of the National Association of Realtors (NAR), and abide by the group's code of ethics.
Furthermore, some realtors also have an additional certification that signifies that they've completed training in real estate. Ideally, look for one that is a Certified Residential Specialist (CRS). This certificate proves they've completed all of the additional training in handling residential real estate, which is perfect as you're trying to make a home sale.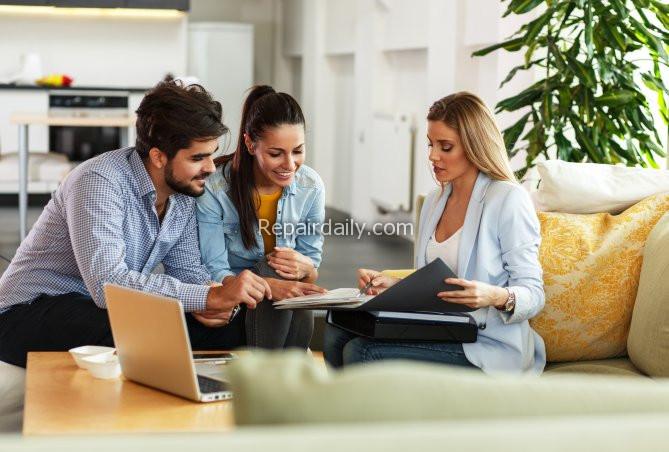 Confirm Communication Preferences
Different real estate agents have various ways of communicating with their clients. Some clients want to be updated about every change and information in their house selling process. It includes how many people raised interest in the property and any potential offers. However, some clients are extremely busy, so they'd only like to be notified if there's an offer with the property.
Before hiring a real estate agent, you should first discuss your communication preferences. You can confirm if you'll be communicating through a phone call, email, or text message. Moreover, to see how quickly they'll respond to your queries, send a message before an appointment. If it takes them more than 12 hours to respond to your message, they might not be able to deliver good communication once you hire them.
Discuss Selling Strategy
Not all real estate agents have a similar selling strategy as it's their unique way of attracting the right buyer. Moreover, you need to ensure that you and your real estate agent are on the same page when it comes to contextualizing a selling strategy that you're both comfortable with. Ideally, your preferred strategy should be their field of expertise.
You can discuss how they'll be doing an open house, how many showings they plan to do, and the duration. They should also give you a specific timeline for preparing your house for a show. Moreover, consider looking for one that offers staging services wherein they'll stage your home to attract more clients. Remember, you must be comfortable with their selling strategy since it involves opening your house to the public.
Request for References
If you've just researched for your real estate agent online, consider asking for references and giving them a call. In this way, you can ask the references about the real estate agent's services and performance.
Ask specific questions as much as possible. It should include the timeline, what they did to sell the house, how much they were able to sell their property, and if they'll be hiring them again if they have more properties to sell. These questions will help you be at ease knowing how they'll be able to service your property.
Takeaway
Choosing the best real estate agent for a home sale can be challenging, especially since plenty of them are in the market. But with research and follow-up questions, you should be able to find the best one that can sell your home quickly and at a great value.
FACEBOOK
TWITTER
INSTAGRAM
LINKEDIN

I'm so excited to tackle all my home improvement projects! From plumbing to DIY and cleaning - I'm ready to get down to work! #homerepair #homecleaning #plumbing #diy
---
---
---