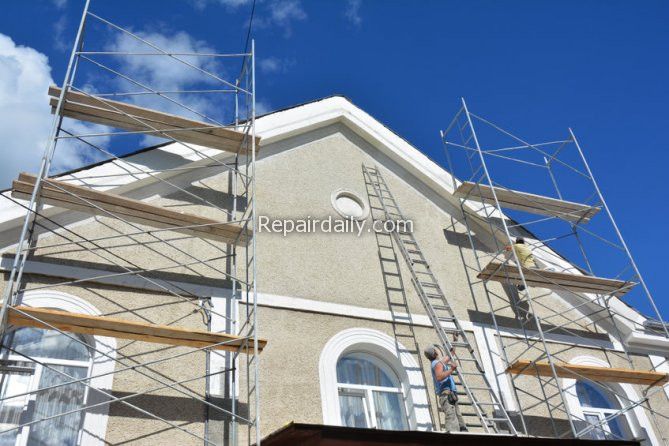 As much as we look forward to designing or redesigning or interiors, our exteriors should receive just the same amount of detail and design. Your exteriors are the very first thing people see. Whether you are choosing your color codes or deciding the most suitable coating for your walls, if designed correctly, this will leave a lasting impression on passers-by.
It is one thing to know exactly how you want your exterior to appear, it is another to get the right paint contractors to actualize your dreams. The job of exterior painters cut across various areas of painting, from setting up the surface to applying the paint. At proPERLA, a paint and impregnation manufacturing company which utilizes the latest technological trends, they do not just paint your exteriors, but are actively involved as specialists in solving whatever problems you might face regarding your exteriors.
---
The company prides in following its clients through the journey of designing their homes. If you confused as to what color combinations would go perfectly in your building, or need help with technical issues, proPERLA, with its unique team of specialists offer the best customer service to take care of your needs.
Tips to Consider When Choosing a Painting Contractor 
There are things to consider before employing a painting contractor. Below are few tips to help guide you in your quest to find the perfect painter for your homes.
Ask family and friends
Referrals from family and friends are a great way to discover reliable and professional painting contractors. As our relatives and close associates often act as key opinion leaders when influencing some of our purchasing decisions, this is a great way to start. As it is believed that those they refer have worked for them previously, this would help you physically analyze the quality of their work, thus enabling you make better decisions.
Check Out Reviews on Google
You could extend your options by checking out a list of the best painters on Google. Remember to read reviews, this is because the honest opinion of others can guide your decision. Look out for their negotiation skills, professionalism, payment method, issuance of contract letters, prices and the type of services rendered.
Ask the Right Questions 
After narrowing down your list of potential contractors, it is now time to interview each. The following questions should be asked to help you make the right choice:
How many years experience do they have?
What proof do they have to show for their skills?
Do they have an insurance policy?
What products could they recommend?
Are they lead-safe certified?
What guarantee can they give for a perfect job?
How long can the job be completed?
Do they clean up after completion of the job?
Conclusion
Moving into a new house or renovating an old one can be very exciting. The air of newness gives a thrilling feeling that comes with starting afresh. Although the process of packing and unboxing can seem really stressful, the eventual outcome if done correctly is always satisfying.