The article is developed in partnership with BetterHelp –

Thanks to the advancement in technology and research in the past few decades, mental health care has become more affordable and accessible. While this means there are more ways to access the care you need when you have symptoms of a mental health condition, it can also mean that there are an overwhelming amount of professionals to choose from. When looking for the best psychologist to help you through challenging situations, there are a few steps to narrow down your options.
---
According to the American Psychological Association, psychologists "have the professional training and clinical skills to help people learn to cope more effectively with life issues and mental health problems". They have a wide range of experience, but many narrow their fields to better assist certain groups of conditions to specialize in treatment and assistance. Online mental health resources like BetterHelp have more information on psychologists and the treatment you can benefit from through regular visits and treatment.
Check Your Health Insurance
Many insurance plans offer coverage for mental health care services including behavioral services and substance use disorder services. Under the mental health parity law passed in 2008, insurance plans for companies with over 50 employees, CHIP, under the Affordable Care Act, and most Medicare plans are required to offer these services at the same level as they would for an average doctor visit.
However, this law doesn't necessarily require insurance companies to cover mental health care services – it just means companies can't charge patients more for mental health care than they would for a typical office visit. As such, it's important to check with your insurance company to ensure they can help cover the cost of a visit to your psychologist. Most insurance companies have an online portal that allows you to look up psychologists that take your insurance, detailing what your copay would be for a visit to these professionals.
If you don't have health insurance, some professionals offer what's known as a sliding scale payment. This takes into account a person's income and dependents in order to offer affordable care. When looking for a psychologist, even if you have insurance that doesn't necessarily cover an individual or doesn't have a copay that comfortably covers the cost, you can talk with the mental health care provider to determine if they offer sliding scale options.
Consider Reviews & Suggestions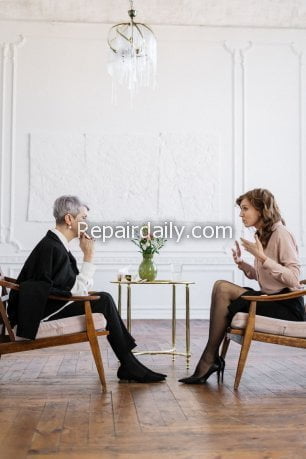 One of the best ways to get a better understanding of the professionals in your area or online is to look for more information on the individual. You can learn a lot from their online profiles, but taking into account the opinions of others can also provide you with an understanding of how they handle their practice. If you have friends, family members, or colleagues that have been to a psychologist and are comfortable with talking about their provider, you can ask them for more details. This includes things like the session lengths, how the professional guides the conversation, and if the client has found success from working with the individual.
Reading reviews online is also another way to get to know how your potential psychologist operates. Take into account both negative and positive reviews, but take into account that many times these are the result of personal preference. There are times when a negative review is simply because they didn't find success through the treatment plan the psychologist offered – occasionally a positive review will detail a similar practice saying it greatly improved their lifestyle. So, while you can learn more about a psychologist through reviews and word-of-mouth recommendations, it's important to take these at face value as the opinions of people with different needs, personalities, and conditions.
Prioritize Yourself
Consider Your Needs
Your personal needs are a priority when it comes to looking for a psychologist. While a provider could be beneficial for one person, they may not have the same personality, preferences, and challenges that you do. It's important to consider a mental health care professional that has experience working with your condition and symptoms and can provide the kind of treatment options you're looking for.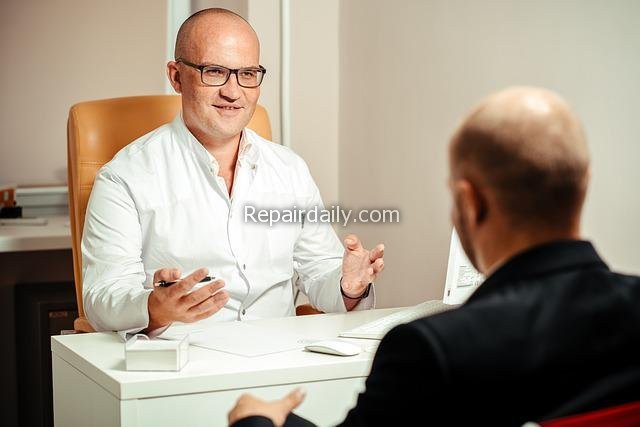 For example, if you're looking to improve based on lifestyle changes and routine practices instead of medication, it's important to communicate this goal with your psychologist. While they may bring up medication as an option depending on your condition, they'll have the understanding that you would like to first attempt personal development and prioritize working on your reactions and inner thoughts instead.
Ask Questions
That leads to the importance of communication. Whether it's throughout your correspondence to set up an appointment or during your first visit, it's important to ask questions. This not only helps you get to know your psychologist but also provides you with a better understanding of their practices and treatment options. Consider these questions to start with:
Are you licensed and how long have you been practicing?
What areas are you experienced in?
What kind of treatment options do you offer? How effective have they been for my kind of condition and symptoms?
Do you take my insurance and, if not, what kind of payment options do you offer?
You can also ask about their background and experience working with people that have characteristics similar to your own. For example, do they have experience working with people that are LGBTQ+, POC, or your religious background? Getting to know your psychologist and their approach to treatment is an important step in choosing a mental health care professional that works for you.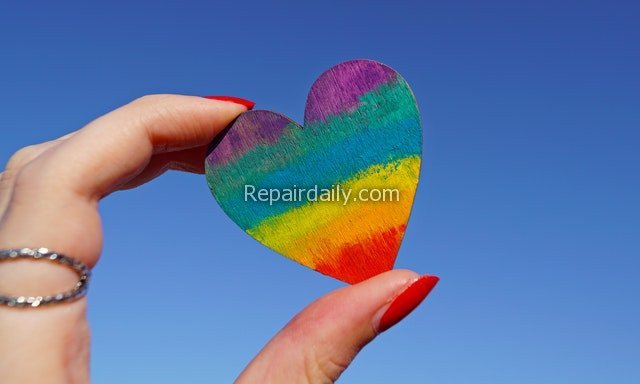 Changing Psychologists
It's incredibly important to remember that if a psychologist isn't working for you, it's entirely normal to look for a new mental health care provider. Everyone's situations and conditions are different. Even if your psychologist has glowing reviews and comes highly recommended from friends or family members, they may not have certain aspects you're looking for or the experience in areas that are important to you.
Giving a psychologist "a chance" is entirely up to you. However, if you're uncomfortable or feel that their approach isn't what you're looking for, it's important to express yourself and find a new mental health care provider. It's crucial for you to feel safe and understood in a comfortable environment, especially when discussing vulnerable topics and areas about yourself that may be difficult to express. Finding the right person could take time, so it's important to understand from the start that it's okay to consider switching if you feel that you need to.
FACEBOOK
TWITTER
INSTAGRAM
LINKEDIN

I'm so excited to tackle all my home improvement projects! From plumbing to DIY and cleaning - I'm ready to get down to work! #homerepair #homecleaning #plumbing #diy
---
---
---