Are you a novice welder hoping to further develop your welding abilities? Or perhaps you're an experienced welder who is possibly on the lookout for ways to improve on some fundamental welding standards.
Welding requires skills and can be exceedingly difficult to learn. There's more to welding than just igniting the arc. You will have to learn and understand other factors for you to improve at what you do.
In this article, we have listed a few tips to help you become the master of your craft.
---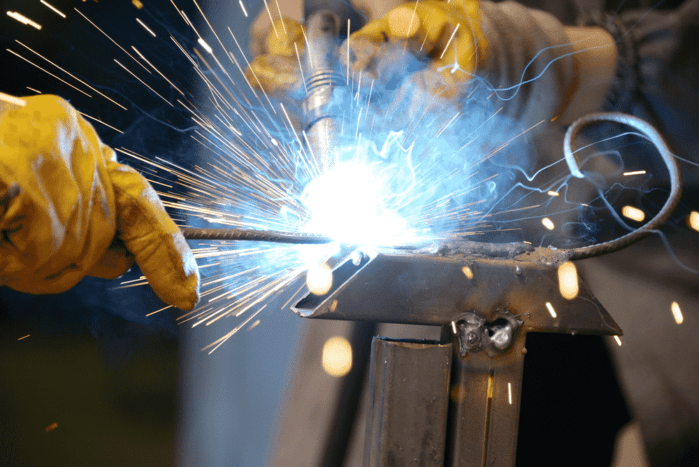 Tip #1: Don't forget the safety measures.
Welding poses a lot of risks. If you're not careful enough, potential dangers and health hazards are just around the corner. Whether you're a novice or a seasoned welder, safety should always be treated with utmost importance. Head to weldingmaniac.com for all the necessary safety equipment you will need.
It's important to wear gears that cover and protect most of your skin. Make sure you wear a welding helmet, welding gloves, welding jacket, and welding boots.
Furthermore, ensure that your workstation is well-ventilated, as harmful gases and fumes emitted during welding are usually one of the leading causes of injuries and health problems. Also, it pays to wear a respirator to avoid inhaling hazardous fumes.
Tip #2: Clean metals before you weld.
Contaminants such as rust, paint, dust, and dirt can get in the way of the welding process and cause a weld spatter. It can also create resistance in metals you are welding. If you skip the cleaning process, these contaminants will be welded into the metal, compromising your weld.
Therefore, it's crucial to clean and prepare the metal prior to welding if you want to achieve a strong, durable weld. Ensure that the metal to be welded is free from contaminants and impurities. In certain cases, a special sandpaper or metal-cleaning solvent is good enough to clean the metal.
There are also techniques for preparing the metal that you need to be familiar with in order to fuse metals through welding. You may want to look up some tutorials or consult with someone more experienced in the craft to help you determine the right technique and method for the project you will work on.
Bonus tip: Did you know that hydrogen is welding's nemesis? It is known for being the worst impurity that can destroy your weld. It can be found in water, paint, rust, manure, grease, and dirt and is considered to be a real challenge for most welders–especially novice ones! So how do you put this nemesis to the sword? By cleaning!
Tip #3: Use a welding machine that fits your level of skill.
Welders have their own style of welding, so it's important to work with a machine that suits your style and is proper for the expertise level you have. This guarantees an easier way to improve as a welder.
Tip #4: Make sure you are familiar with your machine.
Before using your welding machine, ensure you have read and understood the user manual and reviewed it thoroughly to become familiar with all the features and how to operate it.
In the user manual, you can also find some technical information to give you a clearer picture of ​​which consumables will achieve better results with your welder.
Tip #5: Keep the position and angles nice and steady.
Ensure that the positions and angles of the parts to be welded are in the right place before you get down to business, and hold them with clamps. Check the angles for any inclination and ensure the pieces are symmetrical to achieve the perfect weld.
Tip #6: Get to know more about metals.
Do you want to weld like a pro? Sure! However, knowing more about the pieces, you are working with and how they are behaving under specific conditions can significantly help you get better at welding. You may want to familiarize yourself with the metal's strength, melting point, how it responds to bending, as well as its conductivity.
Tip #7: Stay updated with new advancements.
Welding continues to advance as new technologies are constantly being developed in the industry.
It pays to keep yourself updated with the new advancements, such as the procedures and materials, to also advance your skills and foster the passion you invest in your welding. With the right attitude, you can go from being an "average" welder to being the master of your craft.
The Takeaway
Wearing the right protective gear keeps your body safe from health hazards that cause cancer and vision loss, to name a few, so you wouldn't have to spend too much time worrying about your safety, but rather focus on how you can become a better welder.
Also, it's important to figure out your welding machines prior to actual welding and learn more about metals. This helps you get the knack for welding and determine how you can improve.
FACEBOOK
TWITTER
INSTAGRAM
LINKEDIN

I'm so excited to tackle all my home improvement projects! From plumbing to DIY and cleaning - I'm ready to get down to work! #homerepair #homecleaning #plumbing #diy
---
---
---