In the fast-paced world of warehouse management, efficiency and productivity are paramount. With the increasing demand for quicker order fulfillment and accurate inventory management, businesses are constantly seeking tools and equipment that can help them achieve these goals. Walkie stackers have emerged as indispensable assets in modern warehouses, contributing significantly to operational optimization. 
Here is how walkie stackers can transform your warehouse operations with their unique capabilities.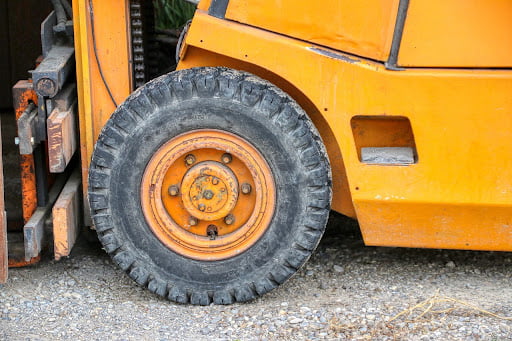 1. Enhanced Efficiency
Walkie stackers are designed to streamline material handling processes in warehouses. These versatile machines are capable of moving heavy loads with ease, reducing the need for manual labor and the associated time and effort. 
By efficiently transporting goods within the warehouse, walkie stackers help minimize operational downtime, ultimately resulting in quicker order processing and improved customer satisfaction.
2. Space Optimization
Warehouses often struggle with limited space, making it crucial to utilize every inch efficiently. Walkie stackers are adept at navigating tight spaces and can access areas that might be challenging for larger forklifts. 
This space-saving advantage allows you to optimize your warehouse layout, increase storage capacity, and reduce the need for additional storage facilities, saving costs in the long run.
3. Improved Safety
Safety is a paramount concern in warehouse operations. Walkie stackers are equipped with safety features such as operator sensors, anti-slip tires, and responsive braking systems. As the operator is not sitting directly on the machine, as in forklifts, the chances of injury are even less. 
These features ensure the well-being of your employees and prevent accidents that can lead to costly downtime and legal issues. With walkie-stackers, you can enhance warehouse safety and reduce the risk of workplace injuries.
4. Versatility In Material Handling
Walkie stackers are not limited to lifting and stacking pallets alone. These machines can handle a variety of loads, from heavy boxes to irregularly shaped items. Warehouse workers can easily navigate through the simple operation of the walkie-stackers. 
Their versatility allows you to streamline a wide range of material handling tasks, making them an invaluable addition to your warehouse. Whether it is transporting goods, restocking shelves, or unloading trucks, walkie stackers offer a versatile solution.
5. Cost Savings
Investing in walkie stackers can lead to substantial cost savings over time. They require less maintenance compared to larger equipment like forklifts and have lower operational costs due to their energy-efficient electric motors. 
Additionally, by improving warehouse efficiency, walkie stackers reduce labor costs associated with manual material handling, contributing to a significant return on investment. You can explore walkie stackers for purchase or hire at Adaptalift to reduce the cost of buying a new one. 
Final Thoughts 
Walkie stackers have proven to be essential tools for optimizing warehouse operations. Their ability to enhance efficiency, make the most of available space, improve safety, handle various types of loads, and offer cost-saving advantages make them a valuable asset in today's competitive business environment. By integrating walkie stackers into your warehouse operations, you can boost productivity and stay ahead of the competition, ultimately leading to improved customer satisfaction and profitability.
FACEBOOK
TWITTER
INSTAGRAM
LINKEDIN
---

I'm so excited to tackle all my home improvement projects! From plumbing to DIY and cleaning - I'm ready to get down to work! #homerepair #homecleaning #plumbing #diy #fixerupper #realestate #renovation #interiordesign #farmhouse #diy #homedecor #hgtv #home #farmhousedecor #modernfarmhouse #farmhousestyle #fixerupperstyle #fixandflip #homerenovation #realestateinvesting #beforeandafter #homesweethome #remodel #realestateinvestor #interior #realtor #joannagaines #flippinghouses #countryliving #design #homedesign #farmhouseinspired #investmentproperty #bhghome #renovationproject #farmhousekitchen #homeimprovement #farmhouseliving #cottagestyle #decor #realestateagent #magnoliahome #homeinspo #magnoliamarket #kitchendesign #dreamhome #shiplap #construction #houseflipping #investor #farmhousedesign #architecture #farmhousechic #homereno #rusticdecor #reno #kitchenremodel #webuyhouses #magnoliatable #rentalproperty #fixerupperinspired #newhome #interiors #homeremodel
---