One of the most distinct characteristics of a modern home is its huge glass windows. Compared to homes built in the 1950s, modern homes have open plan areas and large glass windows to allow as much light into the home as much as possible. This can give the home a more welcoming and cozier feel. But, cleaning huge windows, especially huge ones, is a tedious task. And if you have more than one window at home, you'll need more than a day to clean them all. This is where Orange County Window Cleaner comes in.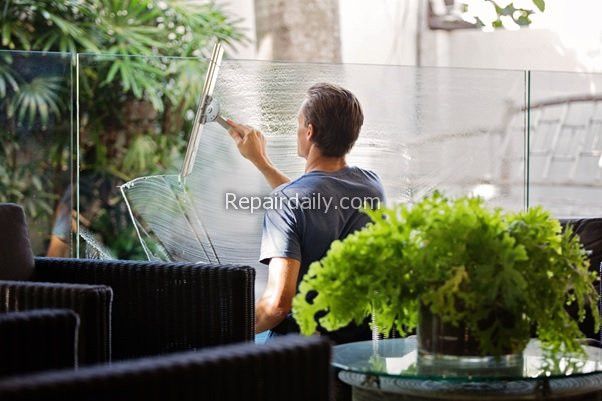 Glass windows are an important fixture in any home—modern or not. Windows let the light in and make homes energy efficient. In addition, windows can add to the home's overall aesthetic. You can place curtains, blinds, or have them tinted so people outside can't see in. Windows are an important part of your home and it only makes sense to make sure they're cleaned and maintained regularly.
---
Below are some reasons why it's important to keep your windows clean:
Clean windows allow more sunlight in
Clean and well-maintained windows add more value to your home
Clean windows improve your home's appearance
Clean windows remove insects, and spiders
When you fail to clean your windows for three months or more, you'll notice dirt and grime starting to build up around its corners. In addition, you'll even see insects and spiders making a home in the window corners. That doesn't seem attractive at all, right?
Keeping your windows clean not only improves the value of your home, but it also extends the life of your window frames.
Imagine you're buying a home and you have two options, with both homes priced the same. The first house has clean, well-maintained windows, while the second house has dirty windows and the frames are either rotting or the color has faded over time.  Which house would you buy? It doesn't take rocket science to know that you'll obviously go for the first house.
Clean and well-maintained windows can tell a lot about the state of the house as well as how the current owners treat it. When you see a house with clean windows, you know the owners put effort in caring and looking after the house. On the other hand, if you see a house with dirty windows, you know the owners are sloppy and simply do not care about the state of their home. You might even assume that they neglect their house.
Cleaning can be exhausting but keeping your house clean and tidy can make a positive impact on your physical and mental health. However, the reality is this: not everyone has the time and energy to clean multiple windows in one day. Fortunately, you have the option to hire Orange County window cleaner to do the dirty job for you.
Hiring Window Cleaners
Do you notice cobwebs on the corners of your windows? Do you notice bird droppings or water stains on your glass windows? Do you hate the way they make your windows look? Well, worry no more because Orange County window cleaner is just one call away.
Professional window cleaners can clean and remove insects from your windows in a safe and efficient manner.
There are a number of reasons why you should hire a professional window cleaner. Let's look into why window cleaning is worth it.
One reason is this: Keeping your windows and their surfaces (regardless of whether they're UPVC or wood) will make them last longer. Mold and moss can grow and spread in the corners of your windows. Basically, any area where rainwater accumulates on a surface for long periods of time can encourage the growth of mold if it is not exposed to direct sunlight most of the time. Cleaning the surface regularly will prevent the growth of mold, but it must be done in a safe manner.
When cleaning windows, especially huge ones, you often have to work from a high vantage point—and this can be dangerous. There's always the risk of falling from a considerable distance, which can lead to injuries if precautions are not taken. This is the most common cause of injuries or death when cleaning windows. The good news is, you don't have to put yourself at risk because professional window cleaners know how to clean windows safely.
One of the most common methods professional window cleaners use is the water fed pole system. This method provides a more thorough clean to your windows. It uses 100% pure water with no chemicals, minerals or impurities. Water washes away any dirt on the window frames and glass using the water-fed pole brush.
Having your windows cleaned by professional window cleaners like Orange County window cleaner can increase the value of your home. For example, you live in a quiet cul-de-sac where all your neighbors keep their homes and garden properly maintained. You'll also want to do the same for your home as well. Cleaning your windows and their frames will keep them from deteriorating faster.
If you're moving into a new home, one of the things we tend to forget is to clean the windows too. Too often we occupy ourselves with moving stuff into the house and cleaning rooms that we forget it's important to keep our windows clean and spotless too. If you don't have enough time and energy for this task, get someone to do it for you.
You can always find a local window cleaner to help you clean your windows. Some window cleaning service providers even include painting and repair as part of their services. You might have to pay extra, but it's going to be worth it.
Getting professionals like Orange County window cleaner to repair, paint, and clean your windows will increase the value of your home. They have years of experience in cleaning, repairing, and painting windows so you know you can rely on them. You know you're getting your money's worth if you hire professional window cleaners.
FACEBOOK
TWITTER
INSTAGRAM
LINKEDIN

I'm so excited to tackle all my home improvement projects! From plumbing to DIY and cleaning - I'm ready to get down to work! #homerepair #homecleaning #plumbing #diy
---
---
---