A garage door is in the majority of cases an integral part of your home performing many important functions. Quite often a garage door is one of the first things visitors or passers by will see when approaching your property, and as such needs to have a certain amount of aesthetic appeal. Garage doors are also important when it comes to the security of your property, as not only do they help protect high-value items stored in the garage, but also often offer would be thieves an entry point to the rest of your home.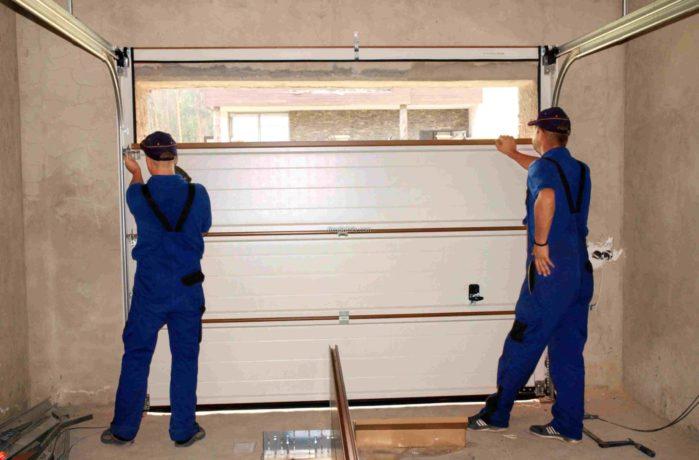 So, if your garage door suffers any type of damage it is imperative that you restore it to full working order as soon as possible. When a garage door becomes damaged or in disrepair homeowners are often faced with the dilemma of repair or replace. The decision you make will often depend entirely on your personal circumstances and the severity of any damage. One thing is for certain though as soon as you suspect your garage door is damaged it is important that you deal with it swiftly. A damaged door is unsafe and could cause injury to family members, or damage to the prized possession that is your car. A damaged garage door is also likely to compromise security in your home, I mean what is the point of a fancy burglar alarm or CCTV cameras if your garage door is an open invitation for thieves to walk through.
---
So, how do you know whether it is better to undertake garage door repairs in Wigan or anywhere else in the UK, or to just buy a new updated garage door? The first thing to do is contact a professional Garage door company. They will be happy to come out and advise you on the best option for your particular problem. If your garage door manual or automated has become difficult to open or close, quite often this will be a minor issue that can be easily resolved by a professional. However, as with most things if you do not deal with the problem it is likely to escalate, at which point you may have no option but to purchase a replacement. You can help guard against this by having your garage door regularly maintained, while there is obviously a cost to this it is likely to save you money in the long run.
When a garage door refuses to open or close as it should it is likely the cable is twisted or in the worst case scenario severed. In the case of a mechanical door broken cables often lead to the door closing without warning which can put the safety of anyone using your garage at risk. With electrically operated doors split cables can result in shock injuries.
While most of the problems outlined above can be repaired by a professional technician, there are certain issues that dictate you should replace your existing garage door. If your garage door starts to rust badly or individual sections become damaged it will definitely affect the strength and durability of your door and is more or less impossible to repair. In such cases, it will be more cost-effective to replace your damaged door with a new modern alternative. Another benefit of replacing your garage door is that it will undoubtedly enhance the appearance of your home, and in most cases add value to the property.
So, in terms of the original question repair or replace? there is no definitive answer, however, our advice would always be to err on the side of caution. If you feel your existing garage door is no longer fit for purpose replace it, there is every chance it will save you money in the long run.
FACEBOOK
TWITTER
INSTAGRAM
LINKEDIN

I'm so excited to tackle all my home improvement projects! From plumbing to DIY and cleaning - I'm ready to get down to work! #homerepair #homecleaning #plumbing #diy
---
---
---