If you're planning a summer vacation for your family, there's no destination more suitable than Myrtle Beach, South Carolina, for a speedy getaway. As a major tourism hub and the famous "golfer's paradise" of America, the town gets its name from a local genus of shrubs found in the area in 1900. It's located just there in the middle of the 60-mile-long stretch of beach called The Grand Strand. Around 20 million tourists head to this subtropical area every year for beaches, museums, restaurants, and golf courses.
But a fun-filled vacation necessitates proper planning, so follow these suggestions to make your vacation an enjoyable experience.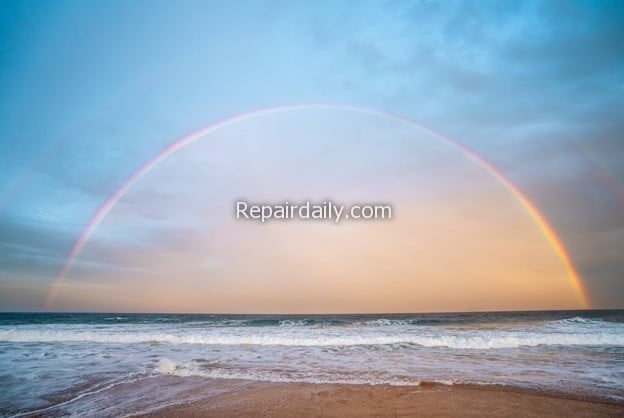 1. Choose your time carefully
Even though any season is perfect for visiting Myrtle Beach, tourists consider June, July, and August; the weather's gorgeous, there's a crowd of other tourists, and many exciting activities occur there. A winter vacation would be awesome if you want to avoid the crowd. Just a head's up: many Myrtle Beach attractions are closed in winter, so you may have to compromise on the fun quotient of your vacation.
2. Book live entertainment tickets
Myrtle Beach is home to some amazing live entertainment shows and acrobatic performances. If you don't want to miss out, book your tickets online to be able to attend a Myrtle Beach dinner show. Pirates Voyage Dinner & Show is a favorite among locals and visitors. The show features Blackbeard and his quartermaster, Calico Jack, as they lead the Crimson and Sapphire crews in a battle. Get ready to be amazed by beautiful mermaids, tropical birds, and much more.
3. Drive there with caution
Driving to Myrtle Beach won't be an issue as the highways leading to it are safe. Many roads connect Myrtle Beach to adjacent areas, such as Highway 9 and Highway 17, among other routes. You can access Highway 9 from Interstate 95 or try heading to Highway 501 if it isn't too jam-packed with traffic. You'll see plenty of gas stations along your way to Myrtle Beach.
But when traveling to the Grand Strand between June and November, i.e., during the Hurricane Season, read the weather, monitor weather reports and prepare for potential storms or flooding. Drive cautiously, obey traffic laws, and slow down when it rains or snows. Make safety your main priority.
4. Indulge in some outdoor activities
You can enjoy many outdoor activities available to tourists in Myrtle Beach. These activities are good for your mental health and physical well-being, making the Grand Strand a perfect destination for a person looking for adventure. Here are some suggestions:
Explore South Carolina's scenic routes on two-wheelers with your pals
Tread Myrtle Beach's natural trails to explore Carolinian wildlife
Try fishing options, such as pier fishing, inshore fishing, and offshore fishing
Enjoy water sports, such as parasailing, banana boating, kayaking, and paddleboarding
5. Eat dinner outside
Known as a mecca for foodies, Myrtle Beach has more restaurants per capita than Paris! This place has great dining establishments where you can taste numerous delicacies ranging from fried fish to mozzarella sticks. But nothing beats the beauty of alfresco dining, something every tourist has to experience when visiting Myrtle Beach. Its restaurants are ranked as the best outdoor dining options in America. Enjoy a night of rooftop dining with food, drinks, and quality serving.
You can also visit Myrtle Beach State Park to utilize its freely-available BBQ grills. Holidaymakers can save money by having an open-air BBQ party. Just buy some quality meat, claim your cast-iron grill early, put out the fire before 10:00 PM, and clean up after yourself. That's a quick feast for you and your pals.
6. Enjoy the getaway cost-effectively
Arranging an affordable vacation to Myrtle Beach is possible when you know how to find discounts. You can easily save a lot of money on restaurants and attractions by using coupons. Coupon books are available all over the city, or you can download them online. Buy the VMB Discount Card and get discounts and special offers at local attractions. You can save a lot of bucks only by using this card to attend different attractions and dine out frequently.
Another bonus tip: You can visit the Burroughs and Chapin Art Museum for free. These tips and a lot of others can help your family enjoy a cost-effective vacation in Myrtle Beach this summer. Just watch for all discount options coming your way and grab them ASAP.
7. Visit all local attractions
There's no lack of popular tourist destinations in Myrtle Beach, such as museums and aquariums. So, research these different attractions and save enough time to visit them. Add every family member's favorite destination to make this getaway an enjoyable experience for everyone. You may visit the following:
The Bowery
Carolina Opry
The Sky Wheel
Barefoot Landing
Ripley's Aquarium
Brookgreen Gardens
Broadway at the Beach
Burroughs and Chapin Art Museum
8. Focus on skincare
Neglecting to protect your skin from the sun can make you miserable with a sunburn. Even if it's cloudy outside, apply some sunscreen on your exposed body parts before heading out to relax on the beach. Since wind and humidity may decrease your sunscreen's effectiveness, bringing high-SPF skin products on this trip is a good idea. Also, reapply sunscreen every two hours to avoid looking like a lobster.
Buy some cheap sunglasses since you're going to leave them behind in your Myrtle Beach rental. These sunglasses will protect you from the intense solar flares common in Carolina.
Conclusion
Known as one of the fastest-growing areas in South Carolina, Myrtle Beach is also a famous tourist destination. Be sure to make an extensive list of all the activities to indulge in, attractions to visit, and dinner shows to attend. Pack light and take all your beach essentials. Following these tips will ensure you return from Myrtle Beach without a tan and with many memories.
FACEBOOK
TWITTER
INSTAGRAM
LINKEDIN
---

I'm so excited to tackle all my home improvement projects! From plumbing to DIY and cleaning - I'm ready to get down to work! #homerepair #homecleaning #plumbing #diy #fixerupper #realestate #renovation #interiordesign #farmhouse #diy #homedecor #hgtv #home #farmhousedecor #modernfarmhouse #farmhousestyle #fixerupperstyle #fixandflip #homerenovation #realestateinvesting #beforeandafter #homesweethome #remodel #realestateinvestor #interior #realtor #joannagaines #flippinghouses #countryliving #design #homedesign #farmhouseinspired #investmentproperty #bhghome #renovationproject #farmhousekitchen #homeimprovement #farmhouseliving #cottagestyle #decor #realestateagent #magnoliahome #homeinspo #magnoliamarket #kitchendesign #dreamhome #shiplap #construction #houseflipping #investor #farmhousedesign #architecture #farmhousechic #homereno #rusticdecor #reno #kitchenremodel #webuyhouses #magnoliatable #rentalproperty #fixerupperinspired #newhome #interiors #homeremodel
---