Companies need an office space, even if your business is a startup. This is because an office space can make a huge difference for a business by providing a good work environment for your employees.
However, looking for the right kind of office space can be tedious and exhausting, especially if you consider the list of things you need to look out for. You will not only have to ensure that your business needs are being met, but also check many other things.
The location of your office, for example, needs to complement your brand image while also being cost-effective and easy for your team to travel to. Other things like security also matter, when it comes to this. Put simply, it's essential to have a secure office space, with robust doors as well as business door repair and security services available at all times.
---
Apart from that, there are a few other points you need to consider to select the right office space for your startup.
Let's take a look.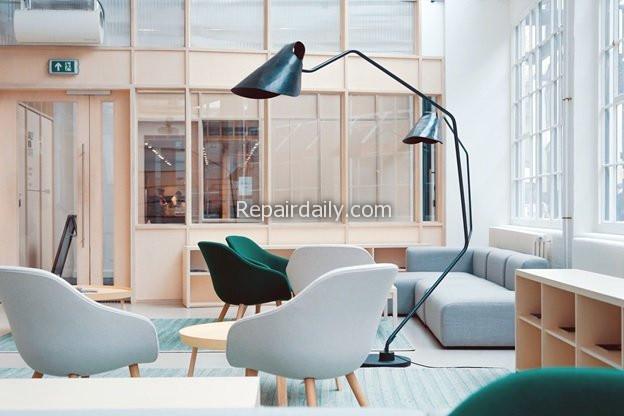 1. Location
It is important to choose location wisely, as it would cause inconvenience if your office space is too far for employees and clients to travel. A good tip to follow in this situation would be to select an area that is centrally located so nobody has to travel too far.
While you're at it, it is also important to keep in mind that your office space is in a prime location where your clients can easily visit you. Having an office in a remote, unknown location can be unappealing or unsafe for both employees and clients.
Additionally, check to see if your office area has facilities like food stores or restaurants and parking available. The more attractive your office area is, the more it can benefit your business.
2. Office Space
Once you've decided on the location, it's time to look for a physical space to set up your company. However, before you go hunting for an office space, you need to figure out how much area you will actually be needing. Ask yourself how many employees you have and whether they work in teams or separately to figure out how big your office should be.
For instance, a high density office space is 80-150 square feet where you can set up small workstations and a few private offices. An average density office space is around 150-250 square feet where you can comfortably set up open work stations, cubes as well as private offices and huddle rooms.
A large, spacious office, on the other hand, can be up to 250-500 square feet big where you can have workstations, private offices, break rooms, conference rooms and much more. This type of office is traditionally used in professional service industries.
3. Costs
While it may be tempting to go all out and get yourself a spacious and stylish office space, it is crucial to consider the costs. For a startup, it is even more important to gauge whether the office space you want is affecting your business growth due to the cost. If it is, it could severely affect your business.
You should also look out for certain hidden costs of the office space like parking, electricity, internet, food services, security services, etc that may not be apparent. Always make sure you check for these hidden expenses before you sign a contract for tenancy.
4. Office Lease
As startups are constantly growing and expanding, it can be difficult to assess the appropriate period for your office lease. For startup businesses, it is common practice to sign a lease for a shorter period of time to avoid over-committing and maintain flexibility.
A shorter term lease can be available in areas and spaces that have been unoccupied for a long time. You could also try opting for a coworking space if you don't require a long term lease. Sometimes, negotiating for a shorter lease at an appropriate cost can also work out.
These alternatives can also give you the flexibility you need to figure out the amount of space you really need when you're ready to sign a long term lease.
5. Other factors
The rent you pay may seem like the most important cost to cover, however, the rent should now be the deciding factor for whether or not you choose a particular office space. It is also important to consider other factors like space, lighting, hygiene, facilities, etc.
Research has shown that a big and clean office space can boost creativity and motivation among employees. It also helps to have a good amount of room for holding meetings with clients, with your team and for other workplace activities.
Good natural lighting and hygiene can also work wonders on how well your employees perform, which indirectly plays a role in your business growth. These factors can also affect your company's capacity to hire new, talented employees as well as retain them.
To Sum Up
With these tips, you will have a better insight on what to look out for when you go hunting for the right office space. Whether you're looking to expand or just a temporary space to work in, it is good practice to prioritise the needs of your business and employees.