Whether driving down the highway or any road in Canada, your vehicle must be insured mandatorily. Of course, having car insurance has several benefits. It helps cover the costs if your vehicle gets damaged during an accident. Also, it helps cover any liability claim that arises in case you're deemed accountable for someone else's damages during the said accident.
In this article, we shall try to lay down the basics of purchasing auto insurance online and hopefully help you arrive at a conclusion. In case you're still unsure where to buy auto insurance online, consider teaming up with Surex for top-rated quotes.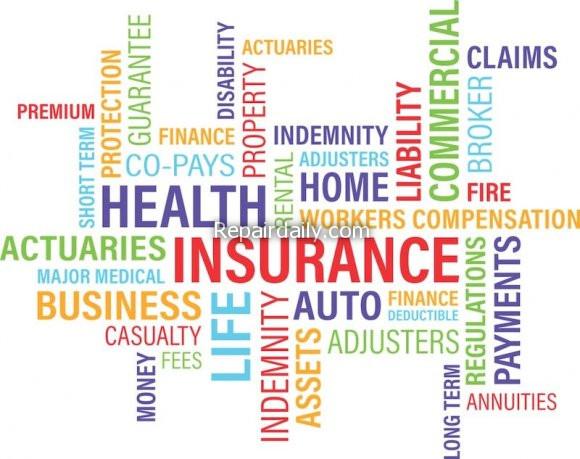 ---
Where to buy auto insurance online in Ontario?
In Canada, all major insurers will have an online portal where you can get quotes for your auto insurance. Some of them might need you to contact an agent, or an agent might contact you with your information before the insurance purchase is finalized. Having said that, more and more insurance companies are offering end-to-end insurance purchase processes online without involving an agent.
And even for providers that do not offer the complete process online, most of the steps involved can be completed online. A simple online search for auto insurance in your area will provide you with a litany of options for you to choose from.
How to buy auto insurance online Ontario
For insurers that offer end-to-end auto insurance purchases online, the process remains primarily similar. You can avail yourself of any standard auto insurance right from your computer or smartphone without involving a third party. However, if you are looking for any kind of specialty coverage, you may have to speak to an agent and explain your exact requirement. For example, a standard type of auto insurance in Ontario offers minimum coverage and is a must for every vehicle owner. There are several additional coverages for auto insurance that may also be considered. They include:
Collision coverage: Pays if your vehicle gets damaged during a collision with another object or by upset.
Comprehensive coverage: Covers all possible perils except collision, upset or vehicle theft perpetrated by someone that has relatively free access to your car, such as someone that repairs your car or lives with you.
All perils: As the name suggests, it includes coverage for all perils, including theft by people with relatively free access to your car.
Specified perils: You can create a custom list of perils under which your car may be insured. Your premium will be highly flexible depending on what your list includes or omits.
Now we shall look at the steps that help you buy auto insurance online instantly.
Generating car insurance quote online
To start off, you need to generate a quote for your auto insurance. This can either be done with an insurance quote tool or directly on the insurer's website. For this, the following details might need to be fed:
Name
Address
Driving license number
Year, make, and model of the vehicle to the insured
Records of insurance claims filed, tickets, accidents, etc. accumulated across the last few years
Vehicle Identification Number (VIN)
Comparing quotes
In some cases, the insurance portal will instantly display the auto insurance quotes once the required information has been entered. This will also depend on the coverage level that you have selected. Make sure you have approached multiple auto insurance providers and compared their offerings before selecting the plan.
Coverage selection
Most insurers that offer auto insurance purchases online will offer a straightforward process of selecting your coverage. They might also display all the add-ons like accident forgiveness or roadside assistance to help you make the final purchase decision. Most insurance portals today are highly intuitive and have a user-friendly interface that simplifies the coverage selection process.
Making the payment
If you can make the purchase online, the next step would be selecting your preferred payment method and providing the information required before proceeding. You can either choose to pay directly or simply with your credit card. Do note that some portals may carry an additional charge for this. Otherwise, you may pay through your bank with your account details and with the help of a routing number.
Printing your insurance card
As the final step, you can either directly print the insurance card from your home or, in some cases, your insurer might mail a copy of the card to your address.
Is it safe to purchase insurance online?
In short, yes. Most insurance websites that offer online purchases are highly regulated and have stringent security measures to protect your financial information, personal information, transaction, and auto insurance. Visiting the portal of a reputed insurer online gives you the peace of mind that it is perfectly safe to make the transaction online. Moreover, since you are free to make choices without much external influence, you determine exactly what you need and get the appropriate coverage.
How to save on auto insurance costs?
In any case, no matter where you choose to purchase your auto insurance, there are several steps you can take to buy cheap auto insurance online. One of the most common methods to get the lowest possible quotes is to have a good financial record, i.e, never having missed loans or premium payments.
Other than this, your driving record also matters. If you have no prior records of driving infractions like DUI, speeding or parking tickets, or minor cases like not wearing a seatbelt, you shall be deemed as a low-risk driver and will get much better premium rates.
And finally, getting a certificate from a reputed driving institute can be highly beneficial for newer drivers. In some provinces, this can directly translate to you getting competitive premium rates for auto insurance. Your insurer's website will have detailed information in case this applies to your province.
Buy auto insurance online Ontario — Conclusion
With the advent of digital products and services, auto insurance is also making a beeline toward online offerings. It is becoming increasingly common for customers to purchase auto insurance online due to the conveniences, choices, and security on offer. Make sure you have compared enough quotes and simply purchase your next auto insurance online.
FACEBOOK
TWITTER
INSTAGRAM
LINKEDIN

I'm so excited to tackle all my home improvement projects! From plumbing to DIY and cleaning - I'm ready to get down to work! #homerepair #homecleaning #plumbing #diy
---
---
---