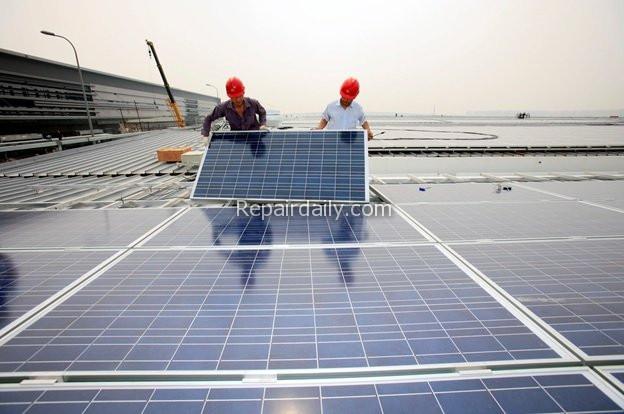 Solar power has become one of the biggest forms of green renewable energy, and many are rushing out to implement and use this alternative form of power. Keep in mind that solar may seem simple and straightforward, but because it is integrated with your household electrics and as such, you must ensure that it is running efficiently, effectively, and safely. In this regard, here are some top tips as to how you can keep your home and business solar running as best it can.
Batteries and energy saving
You need to understand the way solar works and how the batteries are at the center of alternative energy such as solar. Without the right connections, batteries, and storage, even the most hi-tech alternative energy collection systems for wind and solar will not yield the required results. Knowing where the solar energy will be converted and stored to the energy that can be used in your home must be the start of the process towards installing and maintaining a solar system.
---
Cleaning solar panels
Most solar suppliers and installers will push the idea that once up and running, your systems will be self-sufficient. This is not necessarily correct, and the one top tip that you should not neglect or forget the fact that the panels can't absorb anything if they're filthy or covered by shade, so unless you invest in the self-cleaning variety, put cleaning and clearing on your list of things to do. This will relate to where you fit the panels, and ease of access is always one of the considerations. Additionally, the cleaning of roof-mounted panels can sometimes only be done safely by the professionals. This is going to mean finding a local supplier and installer such as Custom Solar and Leisure who will be able to both designs, install and maintain your solar.
Regular maintenance and servicing needed
Checking connections, inverters, and battery storage and function is an ongoing requirement. The invertor must be inspected at regular intervals, and because the solar system will be connected to the household electrics, a full electrical check and test must also be part and parcel of your solar maintenance.
Create more efficient energy use habits
One of the top tips with regard to solar is not to try to use it for everything. Firstly, limit the household uses of solar and have a mixed energy solution. Secondly, change the manner in which you and your family use power. Turn off standby mode on all appliances to reduce consumption as well as having a mixed home energy solution where electricity can be used to heat water. Electrical boilers and instantaneous water heating closer to the tap is a much more efficient use of energy and, as such encouraged.
Solar power is a great alternative greener source of renewable energy, and its use is rising steadily for both businesses and residential homes alike. As long as there are constant and ongoing periods of sunshine, then solar, it is argued, will provide one of the best solutions to the current energy crisis.
FACEBOOK
TWITTER
INSTAGRAM
LINKEDIN

I'm so excited to tackle all my home improvement projects! From plumbing to DIY and cleaning - I'm ready to get down to work! #homerepair #homecleaning #plumbing #diy
---
---
---